Trustee Senour to be honored at Cesar Chavez Luncheon
March 27, 2017

|
The San Diego State University Cesar Chavez Committee will host the 15th annual Cesar E. Chavez Commemorative Luncheon from 11:30 a.m. to 1:30 p.m. on Friday, April 7, 2017 in Montezuma Hall of the Conrad Prebys Aztec Student Union.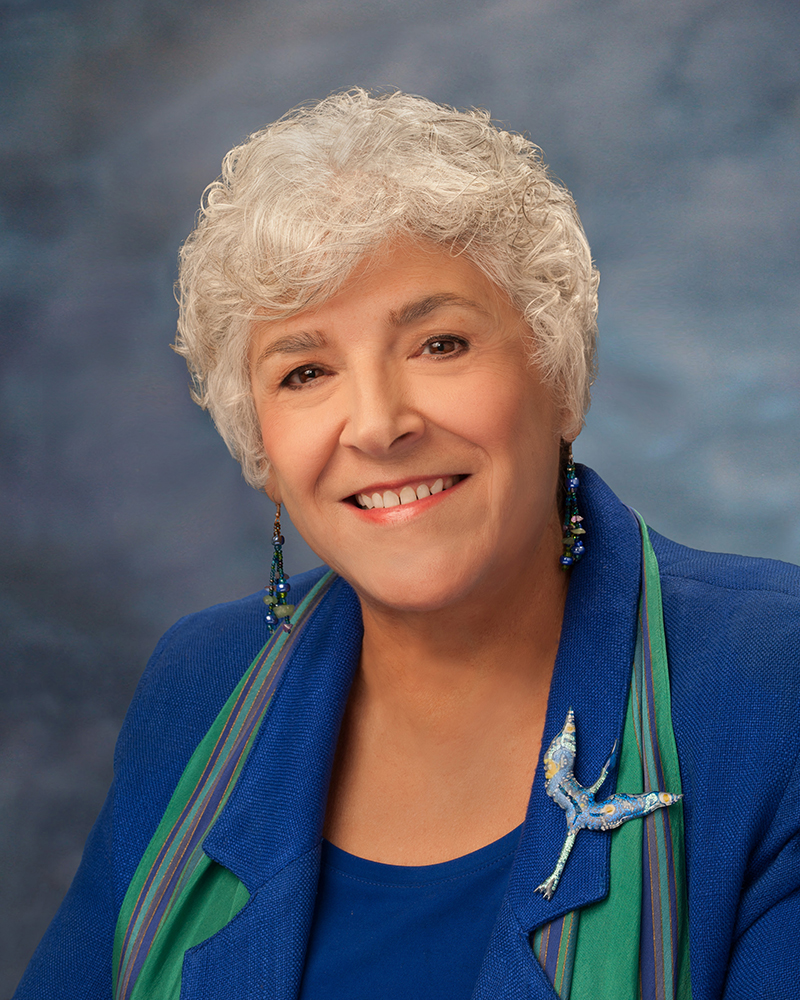 Maria Nieto Senour
This year's recipient of the Cesar Chavez Lifetime Service Award is Maria Nieto Senour, who joined SDSU in 1977 to become part of the Community Based-Block (CBB) Program in Multicultural Counseling and Social Justice Education. She served as director of CBB for more than 20 years.
Currently, Senour is participating in the Faculty Early Retirement Program, and continuing her work with the CBB Multicultural Counseling and Social Justice Education Program. Senour published the first authoritative scholarly book chapter in the country, "Psychology of the Chicana," in Chicano Psychology, and has since authored or co-authored publications ranging from Latino, Chicano and Mexican-American mental health to the CBB as a "Site of Praxis and Social Justice." She earned a bachelor's degree with joint majors in art and education from Marygrove College, a master's degree in education in guidance and counseling from the University of Toledo, and a Ph.D. in guidance and counseling from Wayne State University.
Senour serves on and has chaired the San Diego Community College District Board of Trustees since 1990, as well as has served as a consultant to local, state, and national groups with a focus on creating community dialogues on race relations and future planning. Her many honors and awards include the SDSU Outstanding Professor Award in 1993; the SDSU "Top 25" Award to University and Community Leaders by SDSU President Emeritus Stephen Weber for Contributions to Transformational Change in San Diego in 2000; and SDSU's first Faculty Diversity Award in 2010. Senour's papers are held in the Chicana and Chicano Studies Archive in Special Collections.
"Dr. Maria Nieto Senour is someone who is carrying on the principles and values of Cesar Chavez," said Vice President for Student Affairs Eric Rivera. "Cesar Chavez spurred a 'revolution of mind and heart'. As a civil rights leader, he stood for equality, justice, and dignity for all people. He demonstrated to us the values of community, service, and most importantly, helping the most needy in our society."
Chavez dedicated his life to addressing disparities and social inequalities in underserved communities, and was a champion of education. During the luncheon, five students will be recognized as this year's recipients of the SDSU Cesar E. Chavez Commemorative Scholarship.
"The Cesar Chavez Commemorative Scholarship is about celebrating the next generation of leaders, and one way that SDSU honors the Chavez legacy," said Assistant Vice President for the SDSU Alumni Association Dan Montoya. "It is an honor to teach students about the great values of Cesar Chavez and his vision to bring clarity of thought through education."
This year's luncheon will once again host a silent auction. Proceeds from the table sponsorships and silent auction will go toward supporting the SDSU Cesar E. Chavez Commemorative Scholarships for deserving SDSU students. A table of eight is $500.
Jarabe Mexicano, an ensemble made up of students from SDSU's School of Music and Dance, will perform during the luncheon.
For more information or to register for the luncheon, please visit the Cesar E. Chavez Commemorative Luncheon website.