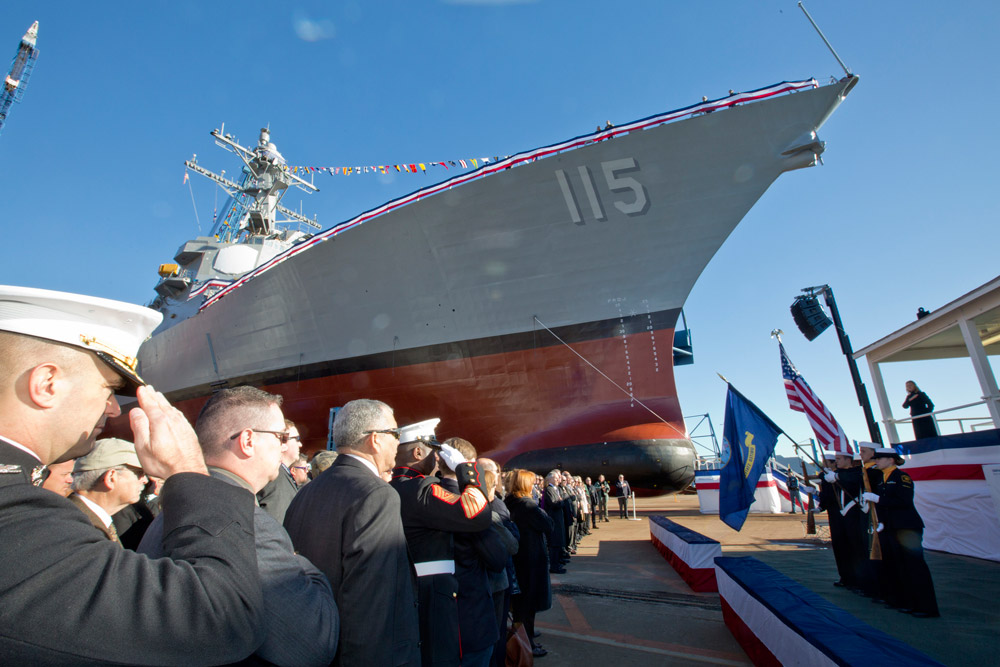 Honoring a hero
March 27, 2017

|
The Navy's newest guided missile destroyer named posthumously for Marine hero and former San Diego City College student Rafael Peralta is set to be commissioned in Coronado in late July.
Sgt. Rafael Peralta
Peralta was born in Mexico City and grew up in San Diego, graduating from San Diego's Morse High School and attending San Diego College. He later enlisted in the Marine Corps and was killed during the second Battle of Fallujah in 2004 when he grabbed a grenade thrown by insurgents, clutched it to his body, and absorbed the blast to save the lives of his fellow Marines.
Peralta was awarded a Navy Cross for his actions and he is buried at Fort Rosecrans National Cemetery in Point Loma.
The Navy took possession of the USS Rafael Peralta on Feb. 3 from General Dynamics Bath Iron Works in Maine, and the Navy is set commission the $1.5 billion ship at Naval Base Coronado.
In fall of 2014, the keel of Rafael Peralta was laid down. The ship was christened October 31, 2015 during a ceremony at the Bath Iron Works facility in Bath, Maine, and then launched on November 1, 2015. The USS Rafael Peralta will be commissioned July 29, 2017.