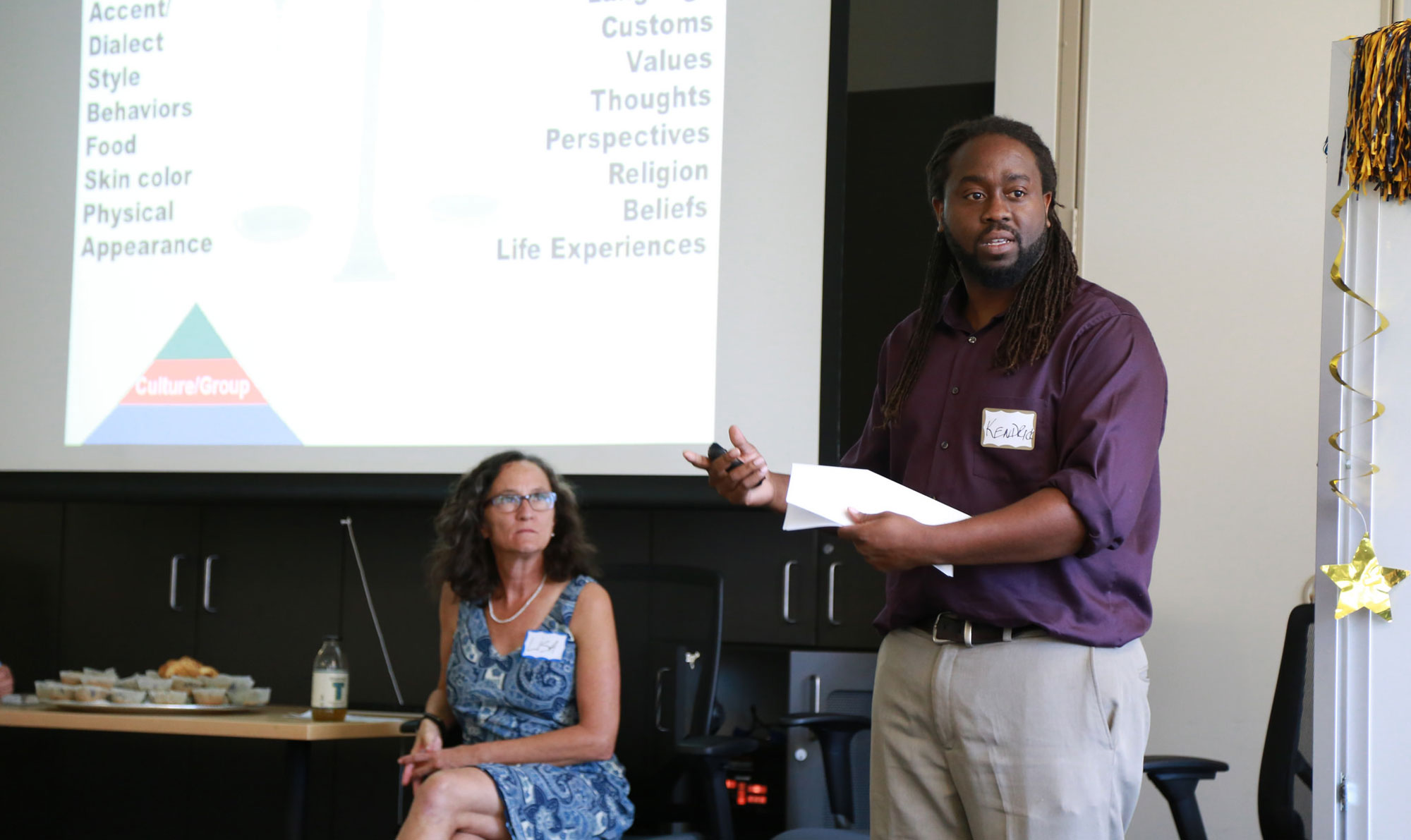 District launches 'We Are Community' to improve relations, discourse
October 22, 2015

|
With political debate often devolving into little more than shouting matches, and with more and more Americans saying race relations are in need of improvement, the San Diego Community College District has launched a program with the National Conflict Resolution Center to improve civil discourse on campus and keep disagreements from becoming disrespectful.
Under the two-year, We Are Community program, student leaders at City, Mesa, and Miramar colleges and Continuing Education – as well as all managers and staff districtwide – will undergo a series of NCRC training workshops to teach skills and strategies for implementing civil behavior, acting with respect, and embracing diversity. The program will be fully implemented in the spring, but the first pilot training session took part at San Diego Mesa College in October and a second one is set for Nov. 13.
In all, approximately 600 student leaders and 200 faculty, staff and administrators will take part in the training through 2017.
"Part of the mission of our district is to prepare well-educated citizens who advance our community's civil dialogue," said SDCCD Chancellor Constance M. Carroll. "These training sessions will not only benefit our campus climate but will also provide students with the skills they need to be more effective in the workplace."
The hours-long, interactive training sessions incorporate a syllabus entitled 'The ART of Inclusive Communication' and are led by NCRC professionals who take participants through a series of exercises and small-group discussions aimed at helping people understand why they act and think the way they do, while coming to the realization that sometimes those thoughts are based on unconscious biases. During one exercise, for example, trainer Kendrick Dial asked participants at the Mesa College pilot session to reflect on their impressions of Kim Kardashian. Then he asked how many people actually knew Kim Kardashian. The message: we often make judgments about people even though we don't know them.
By learning the ART of Inclusive Communication, students will gain skills in communicating in intercultural settings and learn to build bridges with others. "The goals of the San Diego Community College District are to create an inclusive community," said Lynn Neault, the district's Vice Chancellor of Student Services. "The ART of Communication will help campus members gain the skills to successfully develop an empathetic understanding of others."
The National Conflict Resolution Center was founded in 1983 by the University of San Diego Law Center and the San Diego County Bar Association. Its mission is to provide the resources, training and expertise to help people, organizations and communities manage and solve conflicts, with civility. The group has worked with other colleges and universities in the region, including San Diego State University and California State University, San Marcos.
The We Are Community program is the latest SDCCD effort at fostering a more civil dialogue. The district helped spearhead Restoring Respect, a community initiative that aims to bring civility to public discourse and which has led to an annual Conference on Restoring Civility to Civic Dialogue at the University of San Diego campus.