Get your May 2016 issue of WE - With Excellence
May 24, 2016

|
San Diego Community College District's May issue of WE - With Excellence brings you news from the district's three colleges, San Diego City, Mesa and Miramar colleges and San Diego Continuing Education.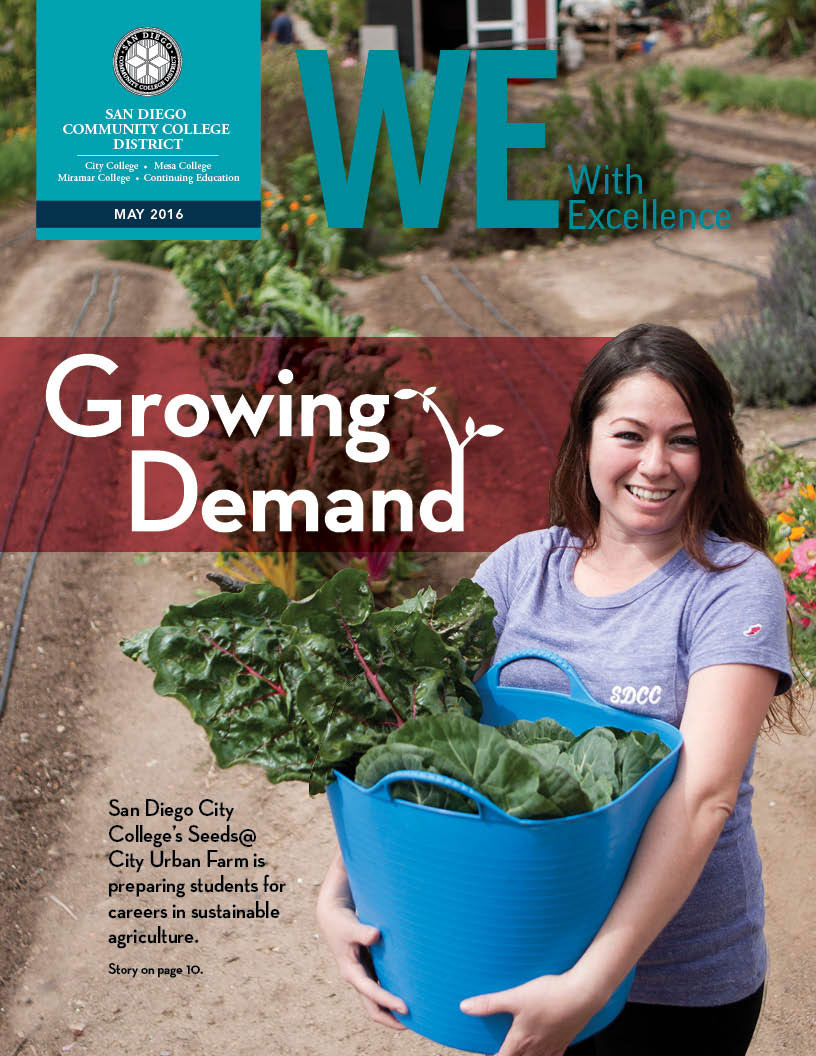 The current issue of WE gives updates on the SDCCD's commitment to serving the community, how the district is helping support student success and features our latest facilities built from Proposition S and N funds.
Our May issue features:
- San Diego Mesa College President Pamela T. Luster and her legacy in education and leadership.
- Take a closer look at the SEEDs@City Urban Farm at San Diego City College.
- Explore the programs at our colleges and Continuing Education that help students develop workforce training through apprenticeship programs.
- Learn more about the San Diego Promise pilot program that will launch in fall 2016. The program will allow 201 students free access to community college.
- Meet proud SDCCD alumni and discover how they found their paths to success.
The May 2016 issue of WE - With Excellence is available here online.
For a print copy of WE contact Matt Dixon at mdixon@sdccd.edu or 619-388-6993.