Art of book making on display at Mesa Gallery exhibit
July 17, 2018

|
The San Diego Mesa College Art gallery invites you to celebrate art, creativity, and book making at the San Diego Book Arts collaborative art project exhibit from July 16 - August 3, 2018.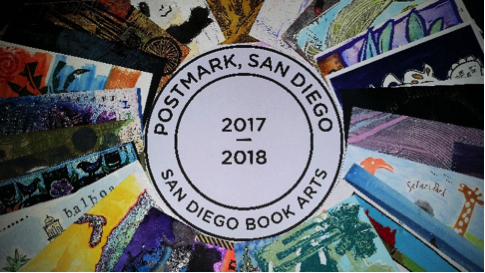 Members of the San Diego Book Arts have designed and mailed postcards and then recreated them into artist books.
Gallery admission is free. Special summer hours are 11 a.m. to 4 p.m. Tuesdays and Saturdays, and 11 a.m. to 8 p.m. on Thursdays. An opening reception will be held from 5 to 8 p.m. on Thursday July, 19.
The Mesa Gallery is at 7250 Mesa College Drive, San Diego. The gallery is directly across from the LRC. To learn more about the exhibit visit San Diego Book Arts.