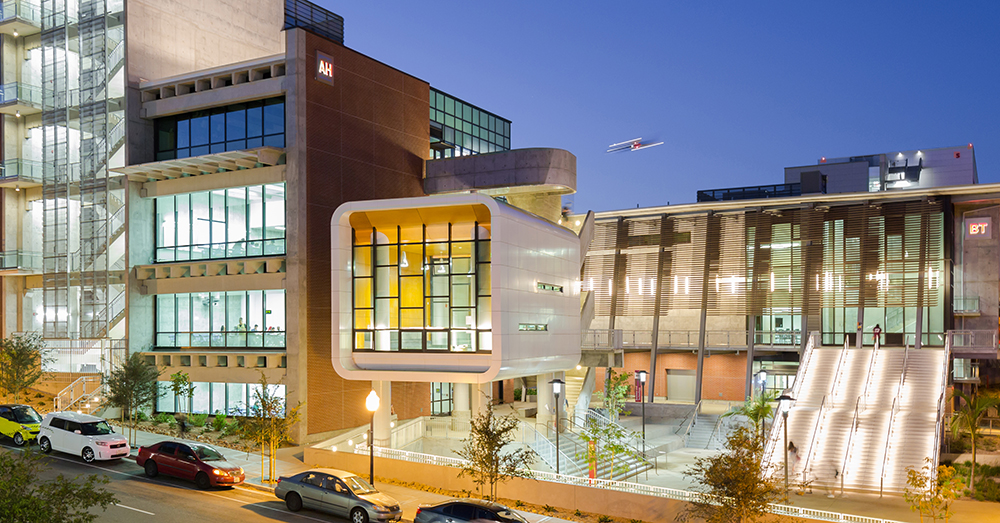 SDCCD's $679M budget is first under new funding formula
September 14, 2018

|
The San Diego Community College District's Board of Trustees has adopted a balanced budget of $679 million for the 2018-19 fiscal year that is the first for the district under a paradigm shift in state funding for the California Community Colleges system.
The district's budget reduces overall spending by more than $48 million – or approximately 7 percent – as the Propositions S and N bond construction program winds down following the completion of construction projects.
The SDCCD's Board of Trustees unanimously approved the annual spending plan at its September 13 meeting.
"We are pleased that our new budget continues our value of putting students and the services they need first. Despite receiving less funding than we hoped to receive from the state under the new funding formula, the district was able to make some financial adjustments, while maintaining necessary classes, instructional programs, support services for students, and strong reserves." SDCCD Chancellor Constance M. Carroll said.
Unlike previous years, in which the state's approximately $6.7 billion in general funding for community colleges was based almost entirely on enrollment figures, the 2018-19 budget is the first under the California community colleges new "Student Centered Funding Formula." The formula accounts for such metrics as community economic factors, the percentage of low-income and underrepresented populations, degree and certificate completion, the persistence of achievement gaps, and the numbers of students transferring to University of California and California State University campuses.
General fund spending totals just under $448 million, and general fund spending not restricted to certain programs is holding steady at just under $312 million. Expenses not in the general fund, which include areas such as federal financial aid ($77 million), Propositions S and N bond measure funding ($60.8 million), capital improvements ($23.3 million), and retiree benefits ($20.3 million), comes to a total of $231.6 million.
"The Board of Trustees is pleased to have approved a budget that addresses the needs of our students and provides excellent stewardship of the funds that are received from state and federal sources," SDCCD Board of Trustees President Maria Nieto Senour said.