City College cosmetology students take on Comic-Con
July 27, 2018

|
Comic-Con 2018 became the ultimate classroom for San Diego City College cosmetology students last week when approximately 50 students volunteered at the event. By gaining access to the event, students had the opportunity to experience a showcase of costuming, wigs, hairstyling, and makeup that can't be found just anywhere.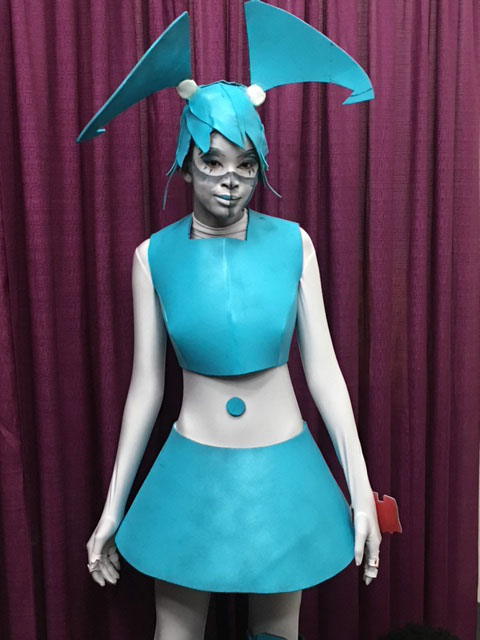 "It's very hard to gain access to an event like this. This allows students from so many backgrounds to gain access to an event they might not normally know how to get into," said adjunct faculty member Edgar L. Henderson III of the City College Department of Cosmetology and Esthetics.
Under the supervision of Dr. Sylvia Leon, most of the volunteers manned the portals, "aka doors," and scanned badges as people entered the convention center. Following a three-hour shift, they were then able to explore the convention. Four cosmetology students worked as volunteers assisting backstage with hairstyling and makeup at the Masquerade costume competition. With instructor Patricia Grooms-Jones working alongside them, students gained experience in what is expected in terms of professionalism, interacting with clients, and working on location at a busy event.
"This spurs their creativity. Seeing work at this level urges them to shoot higher in the industry. The ones who participate at Comic-Con are the ones under immediate consideration for working on a film location, or joining a guild or a union," Henderson said.
Henderson hopes to expand the college's presence at future Comic-Cons. "A booth could really spotlight the district, popular culture, and charitable events. Participation could be interdepartmental."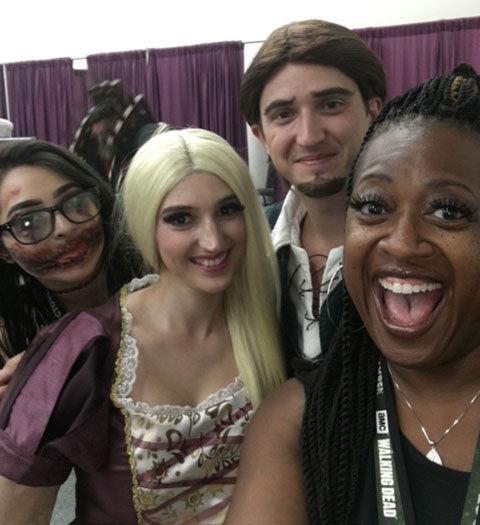 The City College cosmetology department participates in more than 50 community events a year, including the following events:
- San Diego County Fair - Free haircuts, facepainting, manicures.
- Project Homeless Connect - Haircuts for the homeless to help prepare them for job opportunities or find housing.
- The Golden Scissors Fashion Awards - Hair and makeup.
- Harvest Ball - Hairstyling, makeup and manicures for developmentally challenged students who were unable to attend prom.
- San Diego Veteran Stand Down - Haircuts for veterans.
- Rescue Mission's Mother-Daughter Day of Beauty.