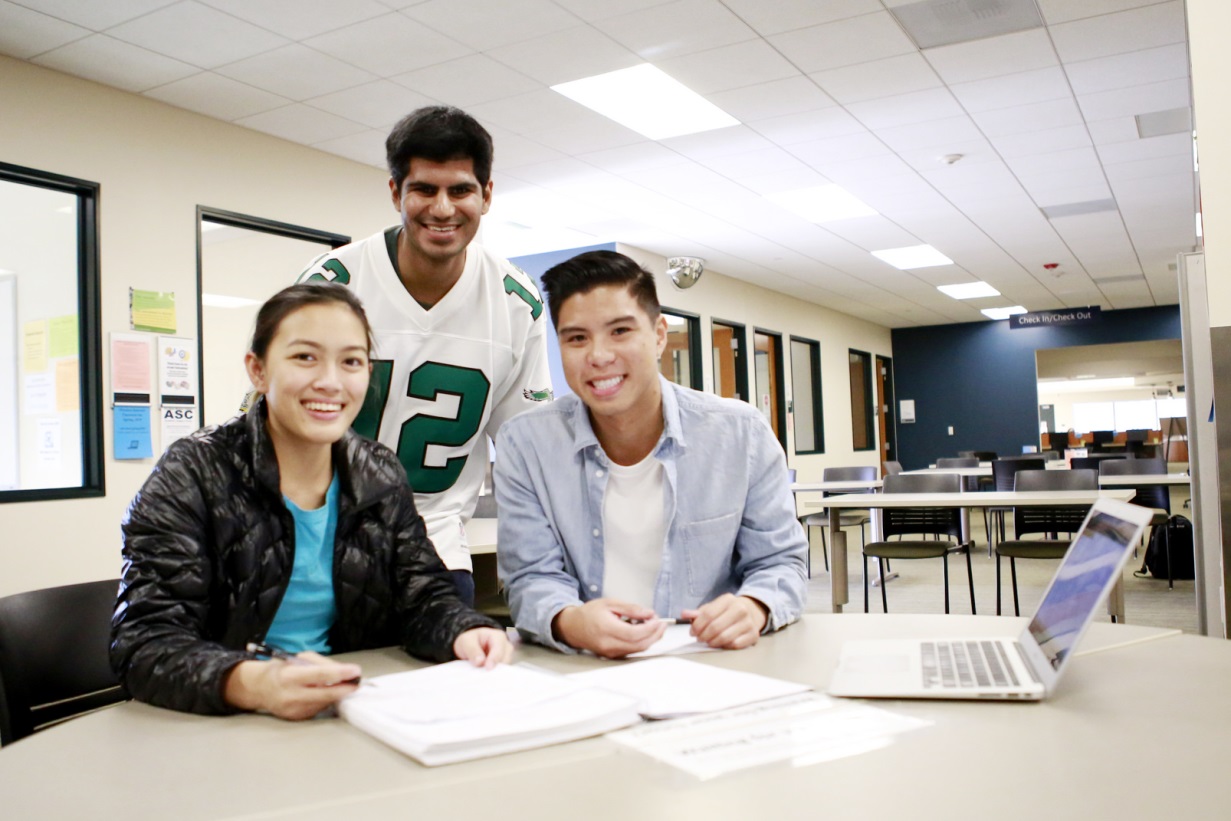 Degree completion up 51 percent at local colleges
February 21, 2018

|
The San Diego Community College District is seeing significant jumps in the number of students earning degrees and certificates and transferring to four-year colleges and universities, according to a new analysis.
Among the highlights in the analysis titled Changing the Lives of Our Students:
- Degree completion has increased by 51 percent in the past three years to 3,319, the number of Associate Degrees for Transfer awarded has more than doubled to 1,299, the number of credit certificates has increased 21 percent to 1,735, and the number of non-credit certificates has jumped by 77 percent to 9,399.
- The number of students transferring to a four-year college or university has increased by 16 percent from three years ago to nearly 4,000, including a 19 percent increase among African-American students, and a 41 percent increase among Latino students.
- The average GPA has increased from 2.68 to 2.73 over the past three years, and the number of students completing 30 units – which is considered an important benchmark of student success – has increased by 13 percent.
Joe Newell, president of San Diego Mesa College's Associated Student Government, embodies the growing success rates. Newell said he wasn't sure about his future when he decided to enroll at Mesa in the fall of 2015. "I wasn't the best student in high school and I wasn't all that focused, but I signed up for orientation, started to talking to counselors and was shown pretty quickly what is possible if you take things step by step," Newell said. "It became clear the support was there to get me wherever I wanted to go."
Living with dysgraphia and ADHD, Newell found all the backing he needed through Disability Support Programs and Services (DSPS). Now he is on his way to a University of California campus to study sociology with plans to later enroll in law school.
Alannah Nguyen-Dela Cruz was introduced to the support available at San Diego Miramar College when the college assigned her a student mentor while she was still a senior at Mira Mesa High School. Nguyen-Dela Cruz was taking calculus and political science courses at Miramar through a concurrent enrollment program. Since graduating in June of 2017 and enrolling at Miramar in the fall, Nguyen-Dela Cruz has met with counselors to develop an education plan and makes herself at home at the Miramar College Academic Success Center.
"If you look for help, it's pretty easy to find," said Nguyen-Dela Cruz, who is on track to transfer to a four-year college or university in the fall of 2019. "Everybody at the college has been pretty supportive and encouraging. I'm really enjoying it here."
The stakes are high. Students who earn an associate degree can more than double their annual pre-degree earnings after just two years in the workforce depending on their field of study, according to data from the California Community Colleges system. And approximately 44 percent of students who secure a certificate earned $56,000 or more annually five years after graduating.
"Thanks to the counseling, support services, and EOPS (an acronym for Extended Opportunity Programs and Services) at San Diego City College, I was able to earn a degree and find what I wanted for a career," said Ignacio Hernandez Valverde, the school's Associated Student Government president who is transferring this fall to either USC or UCLA to study film production. "There are plenty of resources available here and everybody is here to help."