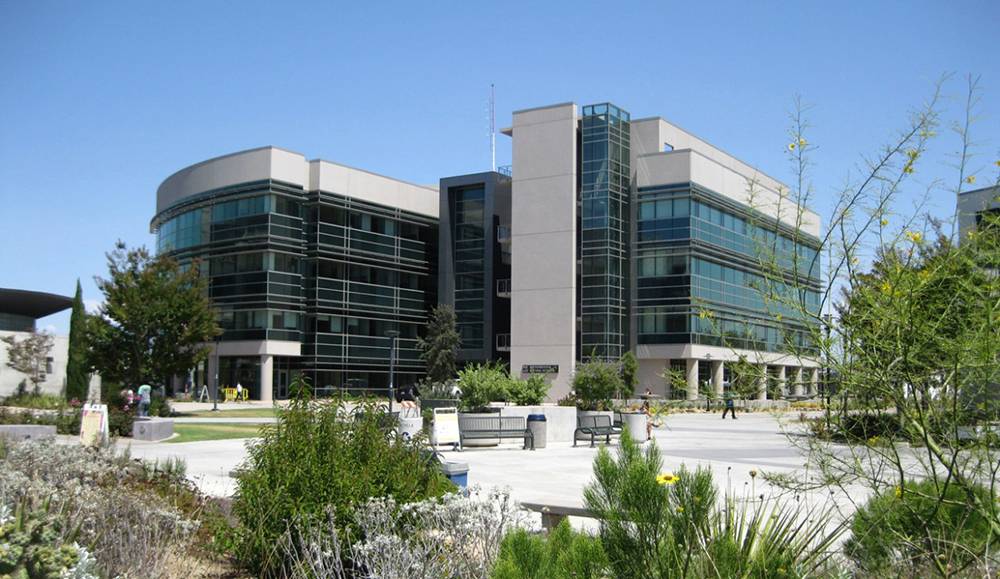 SDCCD contributes $4.4B to region's economy annually
November 26, 2018

|
The San Diego Community College District was responsible for generating an estimated $4.4 billion into the regional economy during the 2017-18 fiscal year, an amount equal to 1.9 percent of the county's gross regional product and enough to support nearly 46,000 jobs, according to a new analysis from an Idaho-based labor market analytics firm.
Among the highlights from the Emsi study:
- The SDCCD spent $305.5 million on payroll and benefits for 4,250 full-time and part-time employees, and it spent an additional $289.7 million on goods and services to carry out its day-to-day operations. That initial round of spending fuels more spending across other businesses, having a multiplier effect on the local economy.
Read the Economic
Impact Report
- The SDCCD spends millions of dollars on construction each year to maintain facilities and erect new buildings to meet growing educational demands. Construction spending in 2017-18 created $53 million in added income.
- Thousands of students would have left San Diego County had they not opted to study at the SDCCD, and because the money that those students spent toward living expenses in San Diego County is directly attributable to the District, the SDCCD was responsible for approximately $128.6 million in added income for the county.
- The accumulated impact of former students with added skills from the SDCCD who are currently employed in the San Diego County workforce amounted to $3.7 billion in added income to the regional economy, which is equivalent to supporting more than 36,000 jobs.
- Taxpayer dollars going to the SDCCD totaled $444.8 million. In return, taxpayers will receive an estimated present value of $1 billion in added tax revenue thanks to students' higher lifetime earnings and increased output of businesses. What's more, the public will save an estimated $100.6 million through a reduced demand for government-paid social services. The result: for every $1 spent, taxpayers are seeing a return of $2.60 over the course of a student's working lives.
The study also found that while residents with just a high school diploma or GED will earn an average wage of $35,100 during the midpoint of their working career, SDCCD alumni with an associate degree will earn $45,700 on average during the midpoint of their career.
The 99-page study is based on information from several sources, including budget reports from the SDCCD, industry and employment data from the Bureau of Labor Statistics and the U.S. Census Bureau, and a variety of published material relating to education and social behavior.
In the study year, the SDCCD served more than 68,000 students at its three community colleges and nearly 39,000 adult education students taking noncredit courses such as citizenship and continuing education classes.