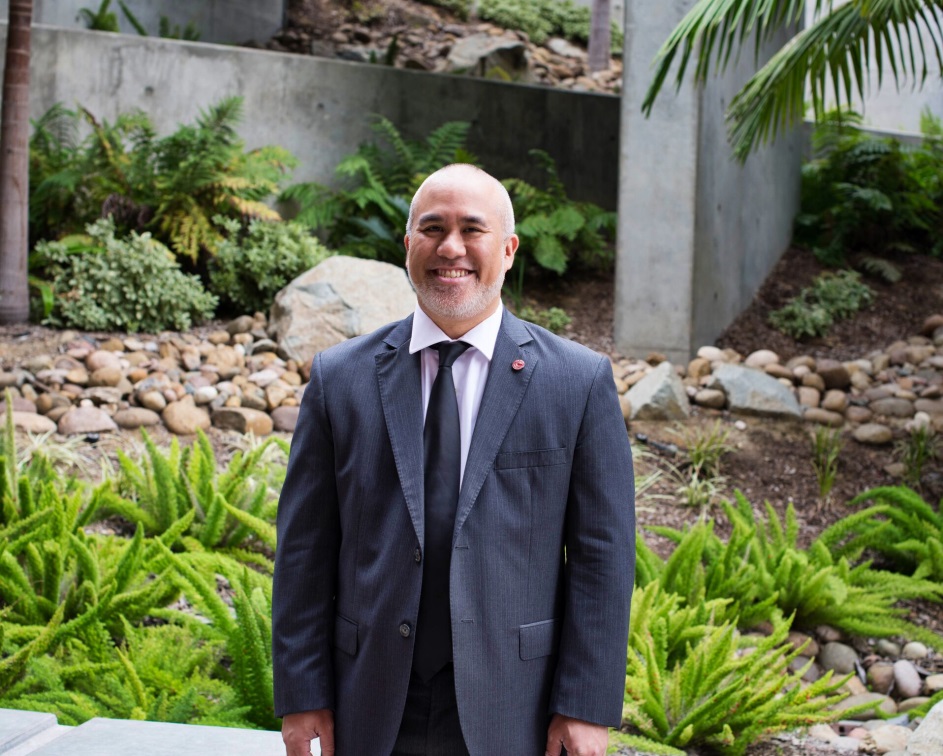 Edgar Hopida appointed Information Officer at City College
January 8, 2018

|
Edgar Hopida, an award-winning and experienced communications professional deeply connected with several community organizations, is the new Information Officer at San Diego City College.
As chief community and media liaison, Hopida will work closely with stakeholders in the heart of San Diego while directing, managing, and planning marketing and public relations efforts for one of the oldest community colleges in California. Founded in 1914, City College is wrapping up a $460-million expansion and renovation, is transforming the lives of its more than 17,000 students, is sending graduates to some of the top universities in the country, and is home to innovative career education programs ranging from cosmetology and special effects makeup to photography and graphic design that are second to none.
"Edgar is an excellent addition to the City College family," said City College President Ricky Shabazz. "His roots in San Diego will serve City College well as we launch an aggressive marketing campaign to grow enrollment, and Edgar's work with community-based organizations in our feeder areas matches perfectly with City College's commitment to educational equity and social justice."
A former community college student himself, Hopida comes to City College after serving as Director of Marketing and Communications at Thomas Jefferson School of Law in downtown San Diego for the past two years. Prior experience includes two years as Communications Director for the Islamic Society of North America in Plainfield, Ind., where he was responsible for communicating the organization's mission and activities to its members, the media, elected officials, government agencies, and the general public. Before moving to Indiana, Hopida was Director of Public Relations for the San Diego Chapter of the Council on American-Islamic Relations for over six years.
Hopida has a wealth of experience in working with diverse groups and building consensus, including forging coalitions and partnerships with organizations including the ACLU, the Immigrant Rights Consortium, and the NAACP. He is a member of the San Diego Regional Hate Crimes Coalition and the City of Chula Vista's Charter Review Commission. In addition, Hopida formerly served on the San Diego Mesa College Cultural Advisory Committee and United for a Hate Free San Diego, among others.
"I am honored to be serving under President Shabazz's leadership and excited to be part of San Diego City College's extended family of students, faculty, staff, and alumni," Hopida said. "I look forward to actively promoting the excellent academic programs, accomplishments and success stories of our outstanding institution."
Hopida earned his associate degree in sociology and transfer studies from Southwestern College and his bachelor's degree in sociology from San Diego State University.
He began his new post at City College on January 8, 2018.