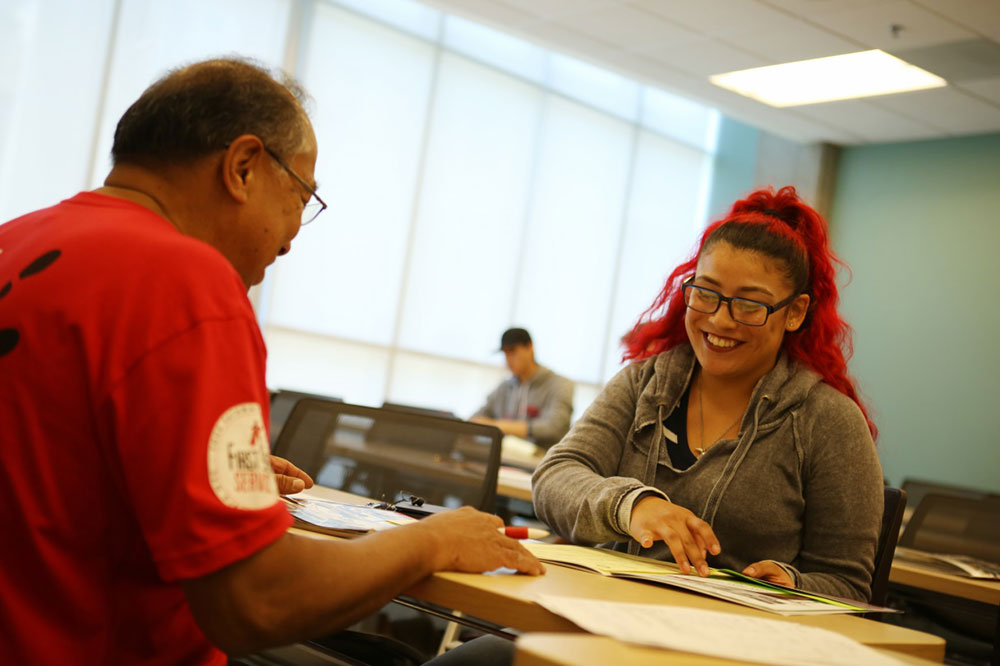 District ensures financial aid in case of federal government shutdown
February 8, 2018

|
The San Diego Community College District is informing students at City, Mesa, and Miramar colleges that in the event of a federal government shutdown, the district will step in and provide them with their financial aid.
Approximately 15,000 district students receive about $50 million in federal aid annually. The next disbursement is scheduled for February 15, 2018 and could be interrupted if there's a prolonged federal government shutdown. Regardless, the district is sending emails telling students at its colleges that a shutdown will have minimal or no impact on them. Instead, the district will use its reserves to provide about 9,000 students close to $9 million in financial aid. The district will ultimately be reimbursed by the federal government.
"Student access to their education is our top priority," said SDCCD Chancellor Constance M. Carroll. "The Board of Trustees, the college presidents and I are committed to ensuring that students receive financial aid on schedule so that they can continue attending classes without any disruption. This is one of the advantages of the district's having a prudent policy to maintain reserves of at least five percent of its general fund expenditures."
District students faced the potential for a similar delay in receiving financial aid in the past with a previous government shutdown, as well as when a major winter snowstorm hit Washington, D.C. and halted federal government operations for days. In each case, the district stepped in and provided students with millions of dollars in financial aid to ensure there would not be a disruption to their studies.
In addition to receiving financial aid, the district is assuring students and parents that even if there is a federal government shutdown, they will be able to conduct other business pertaining to financial aid such as contacting customer service centers, submitting a Free Application for Federal Student Aid (FAFSA) application, and accessing other loan information.
SDCCD students and parents with questions are encouraged to contact their college financial aid office for more information.