Erwin Trejo earns GED through determination, help from Rescue Mission
January 26, 2018

|
Erwin Trejo embodies the impact San Diego Continuing Education is having on transforming lives throughout the region. A former high school dropout who spent most of his teen years in and out of Juvenile Hall and drug rehabilitation programs, Trejo's prospects weren't looking too bright - until he landed at the San Diego Rescue Mission, which last year launched a partnership with Continuing Education to provide free classes and services leading to a GED or a high school diploma.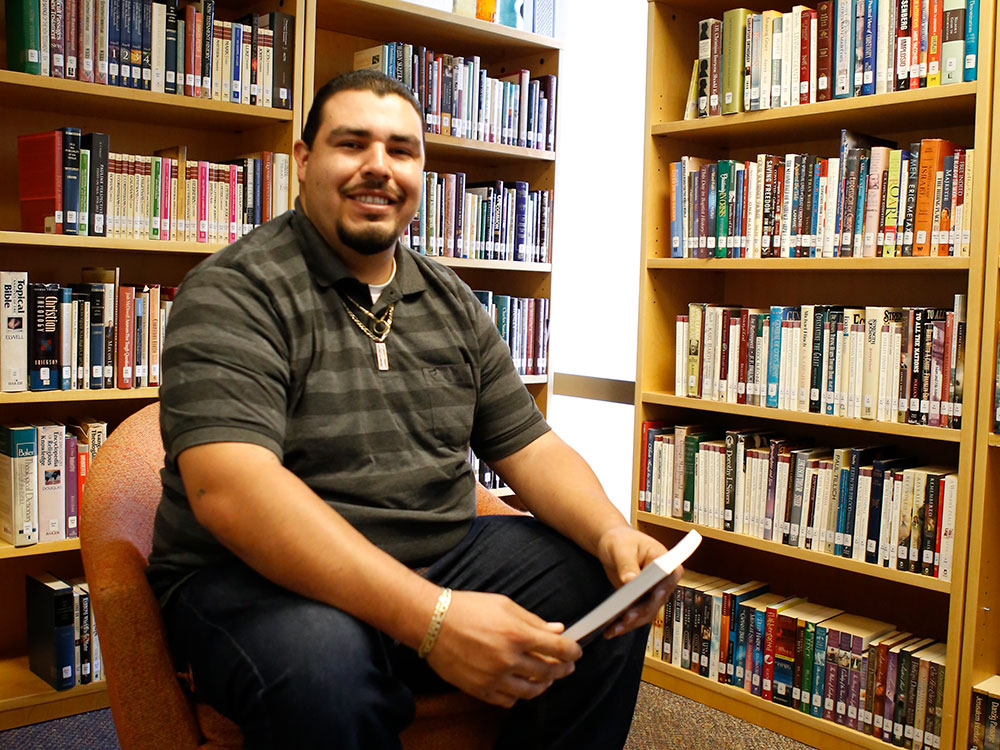 After earning his GED, Trejo was offered a Rescue Mission internship to help people who are newly admitted into the downtown shelter. Trejo is planning to transfer to either City or Mesa College, and he hopes to launch a career as a drug and alcohol counselor.
Trejo will walk on June 1 during Continuing Education's Commencement at the Spreckels Organ Pavilion in Balboa Park. We asked him a few questions about his experience at Continuing Education.
Q. Why was it important to you to earn your GED?
A. A few reasons. First, it was important to earn my GED because it was the responsible thing to do. Second, I made a promise to my family. And third, I wanted to continue my education and keep learning.
Q. What stands out the most about San Diego Continuing Education?
A. The teachers really connect with their students​. They really care about you, and they do everything they can to make sure you reach your goals.
Q. How did you relax before taking a test?
A. The way I relaxed before taking the test was by saying a prayer. I gave all my worries, troubles, and anxiety to Jesus. I focused on the positive side of getting through the test.
Q. What was your most memorable moment during your quest to earn a GED?
A. Studying at night and visualizing myself with a GED.
Q. What would you tell someone who is considering earning a GED or an Adult High School Diploma?
A. Follow through. It may be a challenge or a struggle but it will get easier as you continue. Hard work pays off, and also you can go to college and study anything you want. You won't be alone. There will always be people helping you, supporting you, and believing in you.
Q. How does it feel to be going to college?
A. It's going to feel great! I'm going to feel like a responsible adult and at the same time, it is going to be exiting. And I'm going to feel a need to help people reach their dreams and get to college.