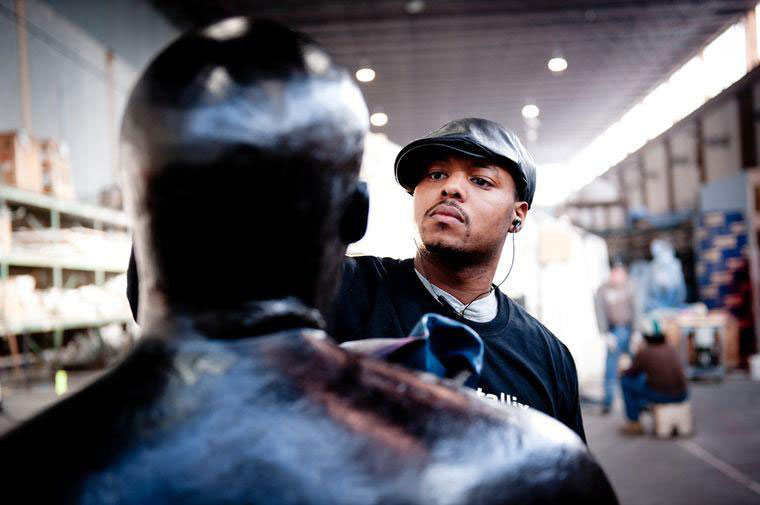 Conference to emphasize a humanities perspective in addressing today's challenges
April 20, 2018

|
Exploring the ways a humanities perspective can provide vital insights in addressing some of the world's most pressing problems is the theme of an April 27 conference hosted by the San Diego Community College District.
The one-day conference, Reclaiming the Humanities: Resistance, Justice, & the Arts, will be held at San Diego City College. Following an 8 a.m. registration and breakfast at the campus Corporate Education Center, poet, essayist, and author Julia Alvarez will deliver a morning keynote address at 9 a.m. in the Saville Theatre. Alvarez has earned a number of honors, including the Pura Belpré and Américas Awards, the Hispanic Heritage Award, the F. Scott Fitzgerald Award, and the National Medal of Arts from former President Barack Obama.
Breakout sessions and lunch will follow in the Corporate Education Center. Artist Titus Kaphar will deliver the afternoon keynote address at 1 p.m. His honors include the Creative Capital Award, Gwendolyn Knight and Jacob Lawrence Fellowship, Artist in Residence (The Studio in Harlem), and Belle Arts Foundation Grantee. The afternoon keynote will also be followed with breakout sessions.
"We are delighted that leading scholars and artists are joining us in an interactive space where students and faculty can connect and share diverse views across a wide range of humanistic fields, stated Dr. Stephanie Bulger, Vice Chancellor of Instructional Services at the San Diego Community College District. "The speakers and panelists at the conference will inspire as well as demonstrate the importance and centrality of the humanities in the lives of students and the broader community."
The conference is part of the Preparing Accomplished Transfers to the Humanities (PATH) Program, an effort funded through a $2.59 million grant from the Andrew W. Mellon Foundation. The PATH Program is a collaboration between San Diego City, Mesa, and Miramar colleges and the UC San Diego Arts and Humanities Division to build a pipeline of successful humanities students transitioning from the San Diego Community College District to UC San Diego.
Due to strong demand, only a limited number of registrations are still available for the conference, which is open to SDCCD and UC San Diego students, faculty, and administrators. Further information is available here.
The San Diego City College Saville Theatre is at 14th St & C St., San Diego.