Continuing Education graduate starts fast-growing self-care line Leonie Lemon
June 19, 2018

|
Making it as a top fashion designer can be a challenge, but for Leonie Molina Gonzales she used her skills she learned at San Diego Continuing Education to become an entrepreneur in the top trending health and fitness world.
SDCE is the largest noncredit institution in California and offers 70 free career training programs in priority workforce sectors during spring, summer and fall semesters throughout San Diego.
Leonie enrolled in Sewing Fundamentals at SDCE's West City Campus in Point Loma. "We started off by learning how to sew a tote bag using many techniques from sewing a zipper to finishing seams with a serger," she said. "Prior to taking sewing classes I didn't even know that there was a correct way to cut fabric."
SDCE's fashion students receive a multitude of technical and creative skills such as pattern making and tailoring to create their own designs.
"If you were to try these classes in a private school it would cost you nearly $60,000 or more and it would take about two years to finish," said Rosa Castillo, SDCE faculty. "Students complete the free Clothing Construction or Sewn Product Business certificate program within a year at SDCE."
Since 1914 SDCE has served underrepresented communities and graduate students who return to school to sharpen their skills or change careers.
"Before I graduated from SDCE I was working many random jobs that were not fulfilling," said Leonie, 33.
Her newfound fashion skills allowed Leonie to start "Leonie Lemon" a self-care product company that sells eye pillows, neck pillows and plant accessories and products to help reduce waste.
The inspiration to design natural products came to her while working as a Children's Yoga Instructor. "I created lavender eye pillows for my students and was elated by how happy and peaceful it made them. This led me to start a business around relaxation tools."
Last year, West Elm and Pottery Barn invited Leonie to host a "Leonie Lemon" pop-up shop in their stores. She also sells products to local yoga studios and at yoga festivals.
Leonie will continue her education this fall in SDCE's Business Program to expand her self-care line. The free career training program provides students with the practical application skills and knowledge to manage a small business and includes a capstone written business plan project, where students demonstrate a business model concept that creates customer value in a product or service, and identifies how a student may successfully create self-employment by creating their own small business.
Fashion students at SDCE often transition to San Diego Mesa College and a credit by exam agreement allows them to earn college credit for completed noncredit classes at SDCE to use toward an associate of science degree in fashion.
Mesa College provides the opportunity to specialize in Fashion Merchandising, Fashion Design or Fashion Consulting.
Free fashion classes take place at SDCE's Cesar Chavez, West City and North City Campuses in San Diego, California. Fall classes begin September 4.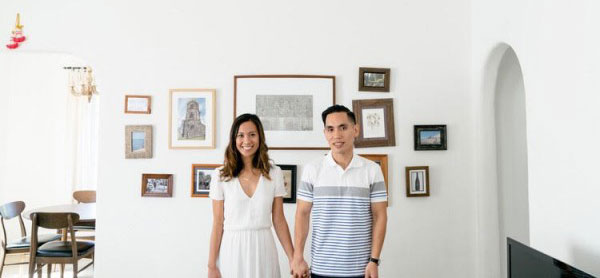 Leonie Molia Gonzales is an SDCE graduate and the owner of Leonie Lemon.