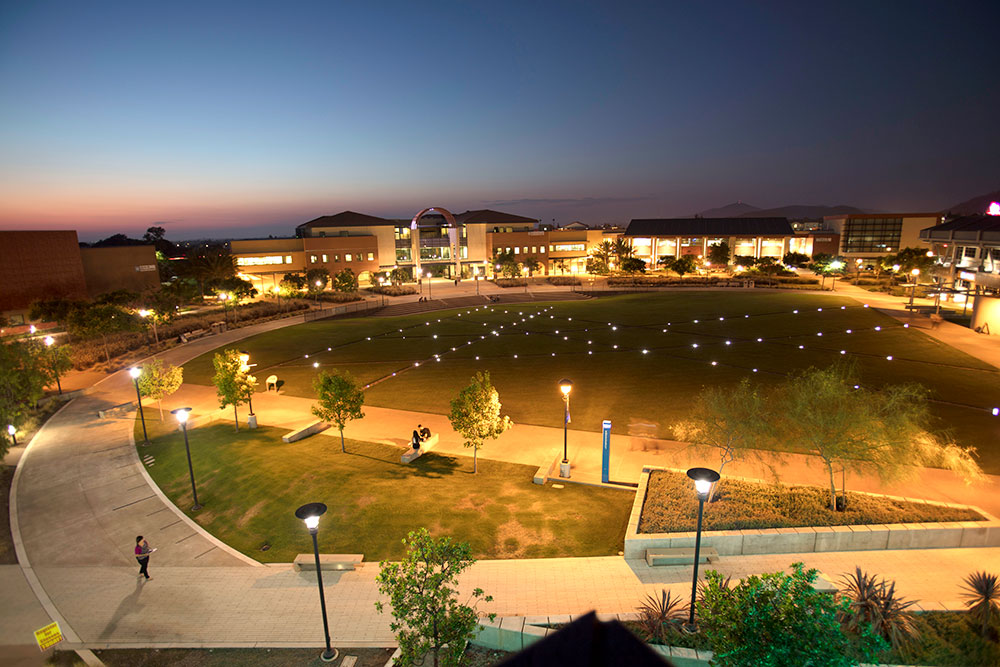 How Miramar College has come of age
July 18, 2018

|
Opened in 1969 as a police and firefighter training facility, San Diego Miramar College has been transformed into a comprehensive and thriving college.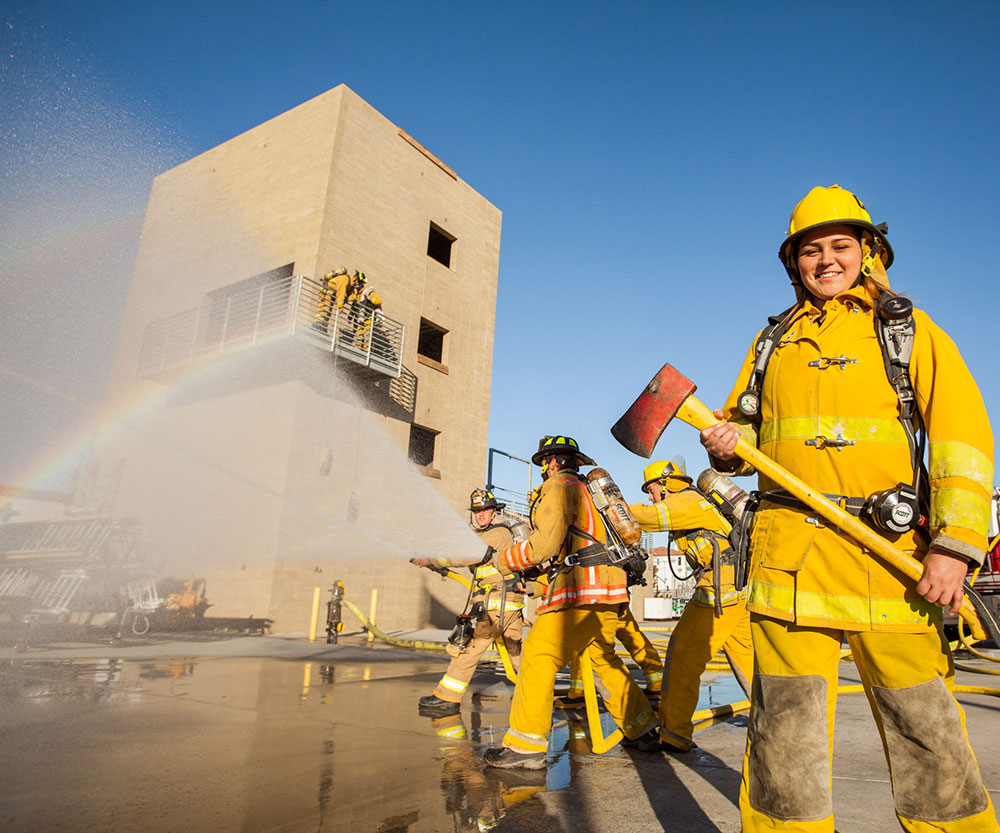 Over nearly five decades, Miramar has grown to offer an extensive selection of more than 160 degrees and certificates, and it is home to cutting-edge programs such as the Southern California Biotechnology Center, which supports the local life sciences industry with an economic impact of nearly $32 billion annually.
Miramar is one of the fastest-growing colleges in the nation, and this year it reached a major milestone when the number of full-time equivalent students attending the school topped 10,000 – a plateau officially marking it a mid-size community college. The designation means that Miramar – which has a total enrollment of more than 16,000 students – and the San Diego Community College District will be in line to earn a larger slice of higher-education funding from Sacramento to further build its programming.
"Miramar is a comprehensive college that is playing an important and vital role in the community and in the local economy," said President Patricia Hsieh. "Students are choosing Miramar College because they know when they come here they will get a quality education with plenty of support services that will help them reach whatever educational or career goal they may have."
That's quite a change from a little more than a decade ago, when the staff was so small that school administrators had no reason to publish a phone directory. Courses were so few that they were held in portable classrooms. Today, first-class facilities and state-of-the-art technology abound.
Large-scale projects completed in recent years and funded through the Propositions S and N bond programs are numerous:
- $39.5 million Student Center
- $39 million Library/Learning Resource Center
- $31.3 million Mathematics & Business Building
- $31.3 million Arts & Humanities Building
- $22.3 million Hourglass Park Field House
- $16.3 million Fire Technology & EMT Training Center
But Miramar is more than a collection of state-of-the-art facilities.
"Every time I visit Miramar, I'm reminded of how the college has evolved from when I was there both as a student and as the police academy commander at the San Diego Criminal Justice Training Center on the Miramar College campus," said Jerry Sanders, president and CEO of the San Diego Regional Chamber of Commerce. "In a lot of ways, Miramar is San Diego: innovative, growing, technologically savvy, and open to anyone who is looking for a brighter future."
The Aviation Maintenance Technology Program is sending graduates to work on commercial and military aircraft. The Advanced Transportation and Energy Center is on the cutting edge of innovation. The School of Public Safety – which includes the Regional Law Enforcement Academy, the Fire Science/EMT Training Facility, a Regional Lifeguard Academy, a Detention/Courts Academy, and a Homeland Security Training Program – is responsible for training the lion's share of first-responders in the county.
Jeremy Mazur said the instruction he found at the Miramar campus was second to none. An honors student who transferred to San Diego State University last fall to study history, the former Marine learned about the college while transitioning to civilian life in 2015 after serving as an electrical technician on the F-18 Hornet at Marine Corps Air Station Miramar.
"What I found was essentially a brand-new campus. It was small enough to not be overwhelming, yet large enough to give me a solid college experience," Mazur said. "The classes were excellent, the professors are really good, and, as a matter of fact, a lot of them are also teaching at the UCs and CSUs."
Mazur also became involved on campus and was named to the Phi Theta Kappa All-California Academic Team. He attributes much of his success to the support he received. That support has grown even stronger with a new Academic Success Center that combines tutoring, counseling, the English Center, and more under one roof in the library.
"Our students get a lot of personal care," President Hsieh said. "We are growing in enrollment, we are growing our programs, but we still have the values of a smaller, more intimate college." Mazur agreed. "They welcomed me with open arms," he said.
President Hsieh said immediate goals for the college include exploring the potential of developing a bachelor's degree program, enhancing the college's connections with the community, and continuing to expand student access to maximize the use of Miramar's state-of-the-art facilities.
"Just growing for growth's sake does not suffice," Hsieh said. "You have to maintain the quality of instruction and you have to build on the support services to make sure students who are coming here will continue to be successful. We must continue to provide our students with the skills that they will need for the jobs that they want."