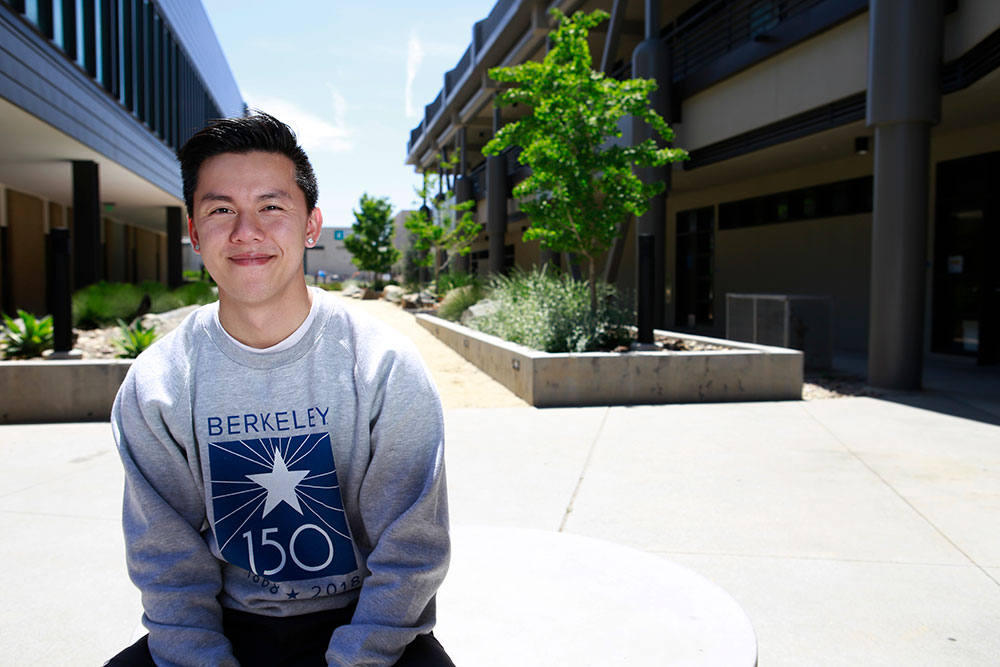 A rising star at Miramar
August 13, 2018

|
Never give up. That's the message from Miramar College standout Nhan Nguyen, 28, a former Marine drill instructor who serves as secretary of the Associated Student Government, was named to the Phi Theta Kappa Honor Society's All-California Academic Team, and who co-chairs the LGBTQ Alliance Task Force. Nguyen, who is transferring to UC Berkeley in the fall, said he was a below-average student in high school student and barely passed the handful of classes he took at Miramar before enlisting in the military nearly a decade ago. It's been a different story since he returned. Nguyen is graduating with a GPA just shy of 4.0. We recently sat down with Nguyen to learn more about his experiences.
Q. How were you able to transform yourself academically?
A. A lot of it comes with maturity. I was 19 when I first came here, 27 when I returned. I also owe a lot to my mentors. Carmen Jay with the Honors Program is phenomenal. She has supported me the whole way.
Q. How do you relax?
A. I don't. I have a wife, we're raising a child, I'm running a business, and I took 26 units in the fall and 25 this spring. I'm getting ready to move to the Bay Area, so I'm pretty much busy all the time.
Q. What are you most proud of during your time at Miramar College?
A. I'm most proud of my position as co-chair of the LBGTQ Alliance Task Force. I wanted to help create and maintain a sense of safety at this campus where no one feels intimidated and everyone is comfortable with who they are.
Q. What makes Miramar College stand out?
A. A lot of things. The faculty here is amazing. The students are wonderful. I've made some amazing friends. And everybody is so supportive.
Q. What most surprised you about your academic journey?
A. That I could be really good at school. I never considered myself a scholar. When I found out I was named to the All-Academic Team, it was an amazing experience.
Q. What's next?
A. A bachelor's degree in political science and then law school. I'd really love to go into civil rights law, but we'll see what happens.