College police offering self-defense class for women
September 5, 2018

|
The San Diego Community College District Police Department will hold a Rape Aggression Defense Basic Self Defense Training classes for women during October and November. This is a 12-hour program that is held in two sessions and offered free of charge to SDCCD faculty, staff and students.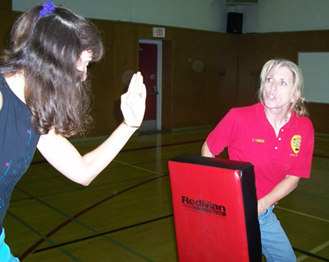 The Rape Aggression Defense is a program of realistic self-defense tactics and techniques. The R.A.D. Systems is a comprehensive, women-only course that begins with awareness, prevention, risk reduction and avoidance, while progressing on to the basics of hands on defense training. The courses are taught by nationally certified R.A.D. instructors.
Classes will be held from 8 a.m. to 3 p.m. at these locations:
Mesa College: Oct. 6 and 13, 2018
City College: Oct. 20 and 27, 2018
North City Center: Nov. 3 and 10, 2018
To Register email:
Mesa College class: Angie Kasinak at: akasinak@sdccd.edu
City College class: Angela Rodriguez at: arodrigu@sdccd.edu
North City class: Linda Seamans at: lseamans@sdccd.edu
Class details will be emailed once you've registered.