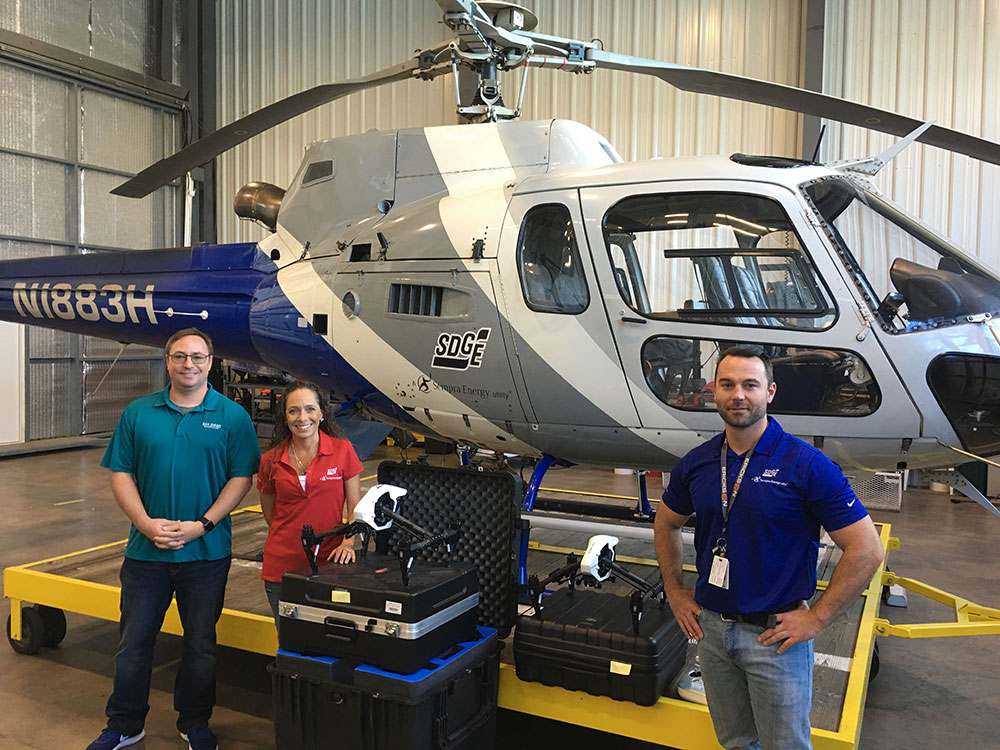 SDGE donates drone technology to Miramar College
March 13, 2018

|
The Miramar College Remote Pilot Ground School (drone program) lifted off in the spring of 2018 and just two months into its inaugural term, the program received $18,514 worth of drone technology from San Diego Gas & Electric, Co. SDG&E donated six top of the line drones to be used in the college's two Remote Pilot Flight Lab sections (Aviation 161L).
"This donation of commercial quality drones from SDG&E will enhance the level of instruction we can now offer our students," said Max Moore, assistant professor for Aviation Operations at San Diego Miramar College. "We can't thank SDG&E enough for supporting our college and the community with this donation."
On Feb. 23, the college took possession of six DJI drones: three DJI Inspire Pros with camera and remote; two DJI Inspires with camera and remote; and one S-1000 drone. These drones will be used by Miramar College aviation students to complete their end of the year group projects.
SDG&E currently has 15 drones in its commercial fleet which resides at Gillespie Field in El Cajon. "Rarely do we get to donate products to the community, so this is awesome," said Christine Asaro, project advisor for business solutions & training at San Diego Gas & Electric. "These drones served our fleet well, and as we invest in newer drone technology we are excited to allow for the seasoned drones to be used to instruct the operators of tomorrow."
For the spring 2018 semester, Miramar College is offering two sections of Remote Pilot Ground School and two sections of Remote Pilot Flight Lab designed to prepare students to become licensed FAA drone operators. The Remote Pilot Ground School course is 3 units while the Remote Pilot Lab is a 1 unit course.