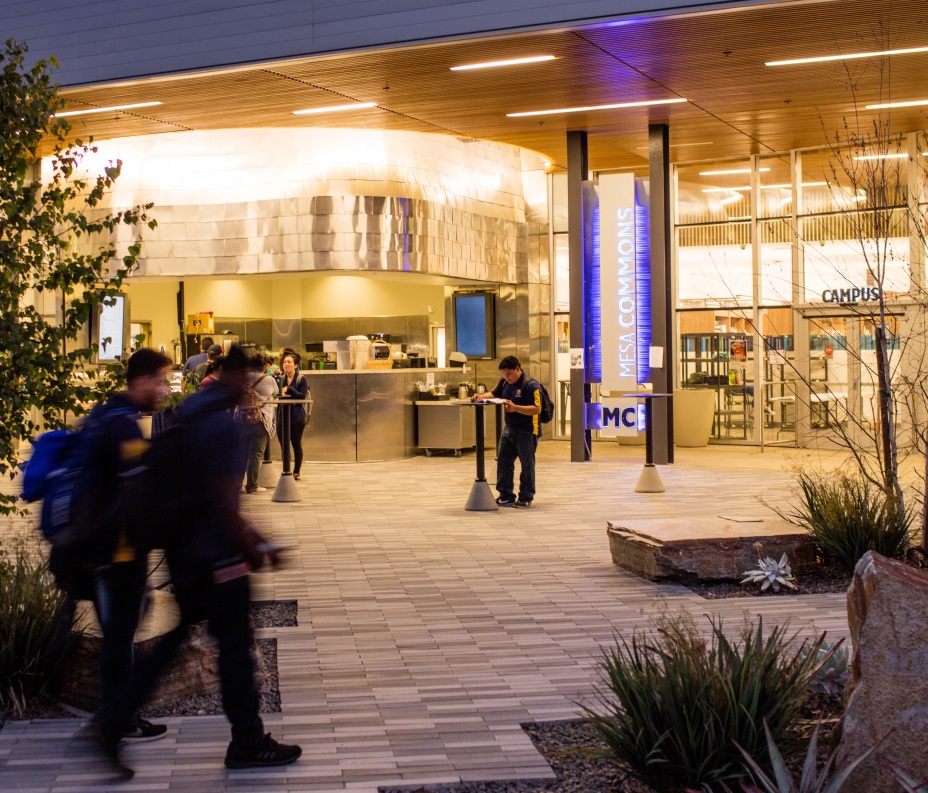 More online and evening classes available this spring
January 26, 2018

|
With more than 7 in 10 students in the San Diego Community College District working at least part time, City, Mesa, and Miramar colleges and Continuing Education are offering an abundance of online and evening courses to choose from when the new spring semester begins January 29.
Approximately 13 percent of the 6,861 course sections at City, Mesa, and Miramar colleges and Continuing Education are available online. All online classes are taught by experienced instructors, and technical support is offered 24 hours per day, seven days per week.
What's more, the SDCCD also offers nearly 1,200 evening classes – with mathematics, English, exercise science, biology, and fine art being among the most popular – to accommodate the growing numbers of students seeking more flexibility in their school schedules. In fact, students can earn a certificate of achievement in several subjects almost entirely through evening classes, among them: Cosmetology and Engineering at City College; Chemistry and Computer and Information Sciences at Mesa College; and Business Administration and Fire Technology at Miramar College.
The SDCCD has introduced several new programs aimed at preparing students with the skills needed for in-demand careers. New certificate of performance programs at City College, for example, include cybersecurity, freelance photography, and special effects makeup. A new associate degree program is being launched in nutrition and dietetics at Mesa College, and new associate degree programs are getting under way at Miramar College in entrepreneurship and financial services.
In all, students can choose classes in more than 400 academic programs, and at just $46 per unit, the SDCCD offers the lowest-price higher-education option in the country.
San Diego Continuing Education is the adult education of SDCCD and offers free classes and career training programs including evening and online options. Examples of free career training programs offered in the evenings include classes for Business Information Worker, Automotive Technician, Project Management, Welding, Plumbing and Healthcare Careers. Free online class examples include Quickbooks, Photoshop, Social Media for your Business, Front End Web Development Preparation and Health Education for adults ages 55+. Visit sdce.edu for more details.