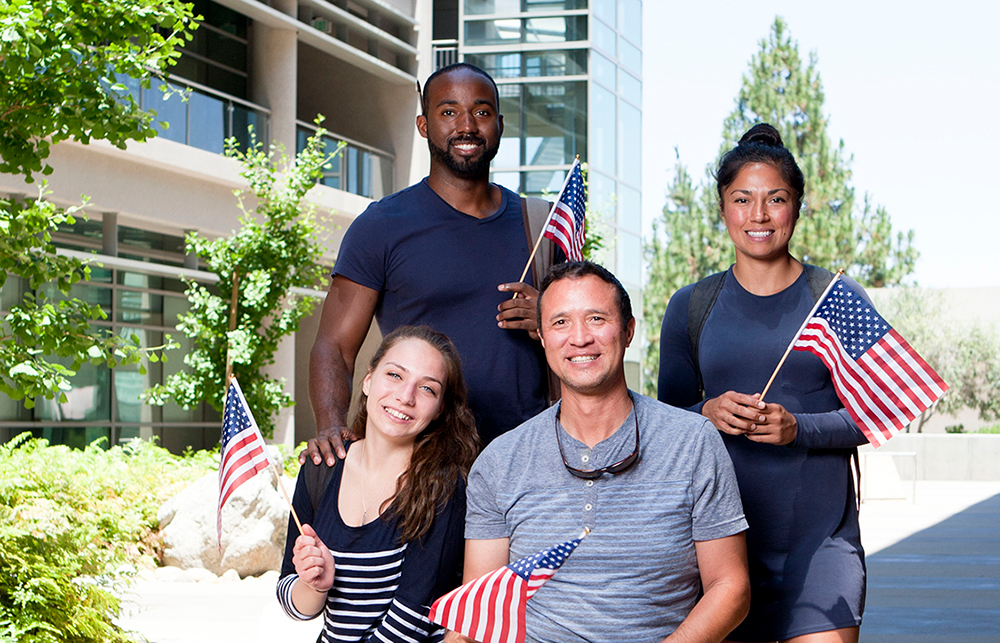 $400,000 in grants to bolster services for student veterans
November 1, 2018

|
Military veterans at San Diego City and San Diego Mesa colleges got an early Veterans Day present with the announcement of $400,000 in new grants to bolster services at their campus Veterans Resource Centers.
The awards are aimed at increasing the numbers of veterans earning a degree or certificate or transferring to a university, and they are part of $8.5 million in additional funding for 59 Veterans Resource Centers at community college campuses throughout the state. The grants were authorized by the California Community Colleges Board of Governors, and the San Diego Community College District's Board of Trustees approved a spending plan for its grants at a meeting in October.
Service to veterans is a top priority of the San Diego Community College District," said SDCCD Chancellor Constance M. Carroll. "We have already invested in centers, services, and programs for veterans, and we are pleased to have this additional funding for the Veterans Resource Centers."
These are the second grants City and Mesa colleges have received this year from the California Community Colleges Chancellor's Office to expand their Veterans Resource Centers. In all, City College has secured a total of $302,000 and Mesa College has received $340,000.
More than 90 of the 114 California community colleges have a Veterans Resource Center dedicated to providing veterans and active duty service members with tools they may need as they transition from a military environment to an academic setting. Benefits include peer mentoring, tutoring, academic and career counseling, guidance on transferring to a four-year college or university, and a gathering place to build community, and more.
California is home to an estimated 1.8 million veterans, and California community colleges enroll approximately 80,000 veterans and active duty members annually. More than 3,500 active and non-active duty military, military veterans, or military spouses and dependents are enrolled at City College, and more than 4,800 are enrolled at Mesa College.
City, Mesa, and Miramar colleges, along with San Diego Continuing Education already provide veterans with career and educational counseling and support, and the new funding will help City and Mesa improve services provided at their veterans' resource centers.