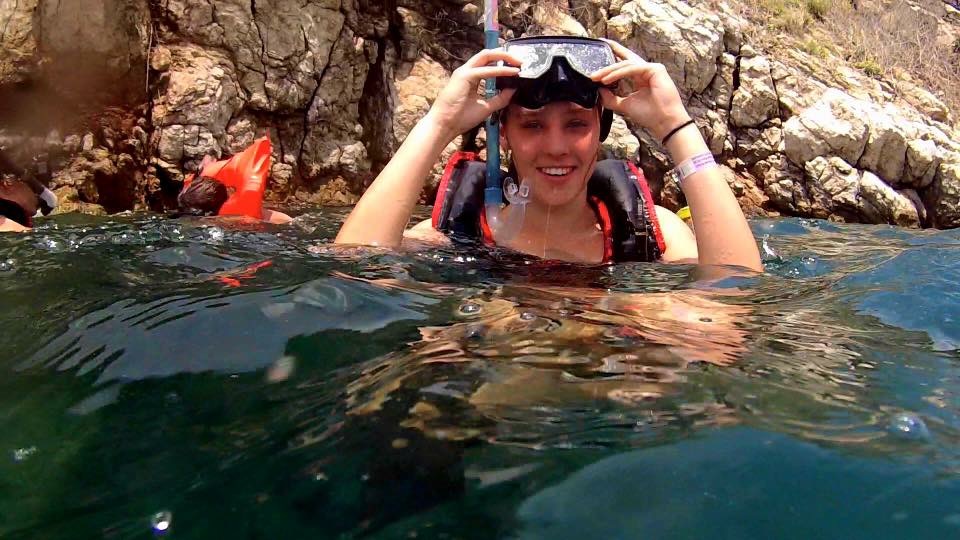 Summer Vacation? Not so much at the San Diego Community College District
May 30, 2018

|
Who said school's out for summer? At the San Diego Community College District, summer can be as busy as any other season, and that is no exception this year. From study abroad to research programs, there is plenty to keep you busy.
Here are just some of the happenings this summer:
Summer Session
Students looking to satisfy their general education requirements, boost their job skills, or explore a new interest will have plenty of options to choose from when the first of several summer sessions begins June 4 at San Diego City, Mesa, and Miramar colleges.
Some 3,440 classes are available in all, and City, Mesa, and Miramar colleges are offering more sections online and more sections at night to make it more convenient for students to study. Miramar College, for example, has more than tripled the number of its evening class sections, and the number of online classes is up throughout the district.
District officials anticipate approximately 30,000 students will be enrolled in courses this summer, including approximately 12,000 at San Diego Continuing Education.
Summer Academy in the Humanities
Thirty students transferring to UC San Diego from City, Mesa, and Miramar colleges to pursue their study of the humanities will take part in the PATH Summer Academy from July 2 through Aug. 3 at the UC San Diego campus. The academy plays a crucial role in helping students acclimate to a university environment, and all participating students will be taking a pair of courses – The History of Race in the United States and Jazz and the Music of the African Diaspora – while also meeting with peer mentors, attending career workshops, and participating in group activities.
The Summer Academy is part of a joint initiative formally known as Activating the Humanities in the 21st Century: A Collaborative Path for Transfer Students from Community College to Research University and Beyond. The effort is funded through a nearly $2.6 million grant from the Andrew W. Mellon Foundation to strengthen and expand pathways for students studying the humanities.
Life Sciences Summer Institute
Dozens of high school students from throughout the region will be taking part in the annual Life Sciences Summer Institute, which includes a seven-week, paid internship at one of San Diego's world-renown research institutes following a week of pre-internship training at Miramar or Grossmont colleges.
This year's program runs from June 18 through Aug. 10. By the end of the program, students will have completed up to 280 hours of paid work experience in a research laboratory, participated in seminars and career panels, produced a scientific poster and abstract highlighting a research project and presented their work in front of peers, mentors, and industry partners. Participating research institutes this year include the Salk Institute for Biological Studies, the Scripps Research Institute, and UC San Diego Extension.
The Life Sciences Summer Institute began in 2005 as collaboration between the San Diego Workforce Partnership, the Southern California Biotechnology Center at Miramar College, and BIOCOM to strengthen science and math education in San Diego County and inspire more high school students to pursue careers in the region's burgeoning life sciences industry.
Study Abroad
More than 200 San Diego Community College District students have participated in study abroad programs over the past three years, and that number is expected to grow this summer with a City College-sponsored trip to San Jose, Costa Rica, from June 16 through July 15 and a Mesa College-sponsored trip to Madrid from June 4 through July 13.
The San Jose trip program consists of learning about Costa Rican culture and the Spanish language, and it includes visits to parks and museums. The Madrid program consists of learning about the Spanish language and culture, and it includes visits to several museums and weekend excursions to the historic cities of Toledo and Segovia.
More opportunities are expected in future years as the district is moving to broaden its global reach, explore international partnerships across the globe, and boost international education events on campus.
Sing, sing, sing
The San Diego Mesa College Vocal Ensemble – which has toured Australia, Canada, Latvia, Estonia, and Lithuania among other countries – will again hit the road this summer, this time for concerts in Poland and the Czech Republic. The choir, comprising some two dozen students, performs several concerts each semester as well as participating in choral festivals throughout the state. It is set to leave San Diego on June 5.
Why bother? Just ask Melody Ebner, who was with the Vocal Ensemble during a series of performances in Puebla, Mexico, during the summer of 2016. "It turned to be an amazing, once-in-a-lifetime experience," said Ebner, who is now at San Diego State University and majoring in music education. "We met people who were performing there from Argentina, Peru, Colombia, Brazil, and the Czech Republic. It was eye-opening. We learned about different cultures, about the different ways people from other countries viewed the world. And we learned a lot of different musical styles. I can't say enough about the impact that trip has had on my life."
Speaking of music, the San Diego Seratones Choir will meet for six weeks this summer beginning July 10. While it has a core group of up to 20 singers, many of who work with the SDCCD – the Seratones is looking for committed performers who can sing in tune. Interested? The group will meet on Tuesdays, beginning July 10, from 6 to 9 p.m. in Room C-116 at the Mesa College campus.
Getting Started
City, Mesa, and Miramar colleges hold a number of summer events to help ensure a smooth transition from high school to a postsecondary education. At City College, for example, Student Success Day is packed with workshops and orientations for first year students. Mesa College, meanwhile, will hold its annual three-day Summer CRUISE (an acronym for Creating Rich Unique Intellectual Student Experiences) in July and August to help its incoming freshmen acclimate to their new surroundings, participate in academic and counseling workshops, and work one-one-one with college faculty.