Taste of Mesa culinary event 2019
San Diego Mesa College will host the annual Taste of Mesa, the premier cooking-show style fundraiser benefiting the Culinary Arts Management Program at 5:30 p.m. on Thursday, October 24, 2019. Taste of Mesa features internationally-inspired cuisine and two cook-off competitions between alumni, students and advanced baking teams. Members of the public are encouraged to attend the family-friendly event.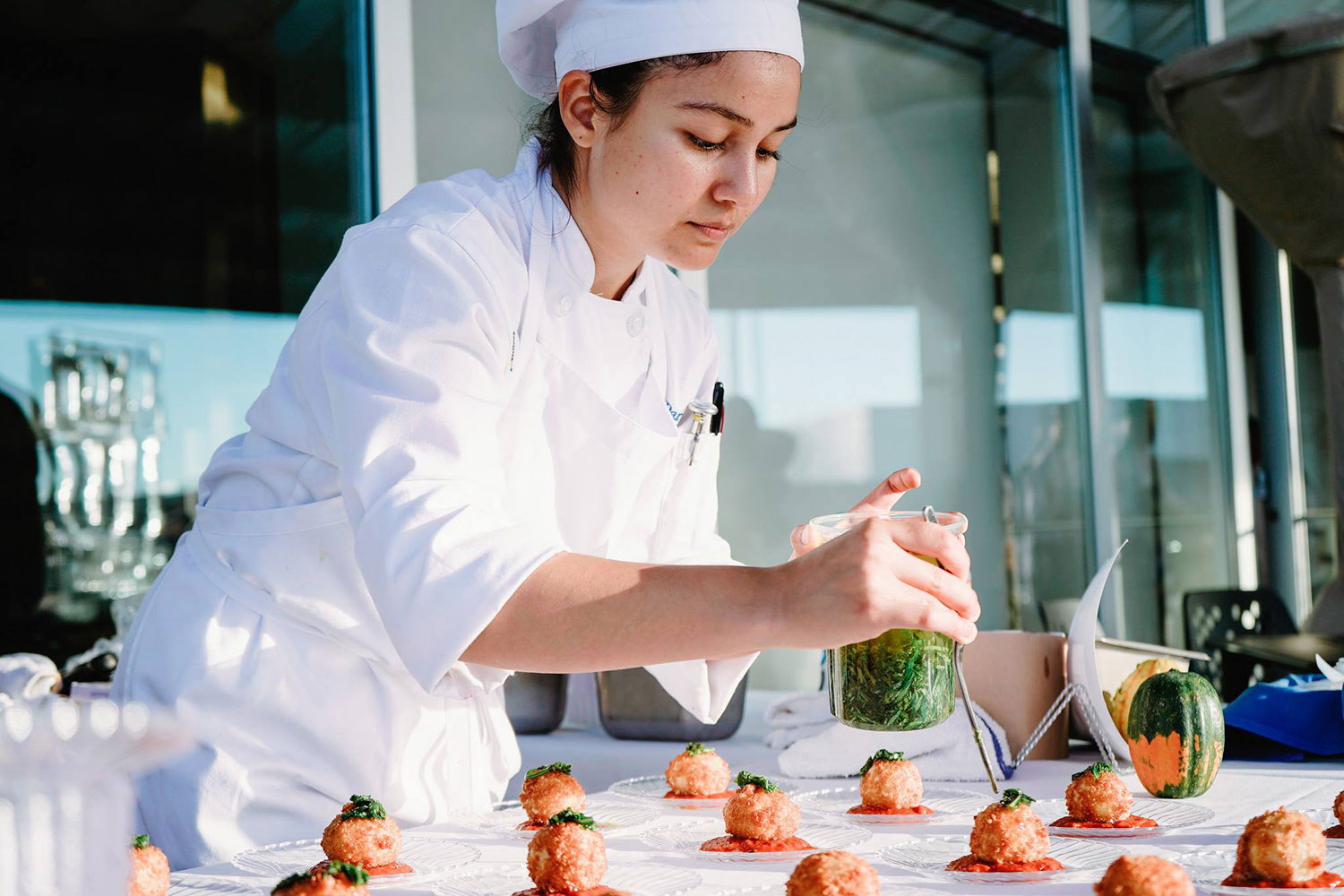 "The Culinary and Hospitality is a billion dollar industry in San Diego and a huge economic driver," stated Dr. Pamela Luster, President. "At Taste of Mesa, our students get to showcase the culinary skills they will use to enter that industry, and guests get to sample the cuisine and participate in a fantastic interactive experience."
Guests will get to sample fresh-made cuisine, enjoy competitions featuring local celebrity chefs, and bid on silent auction items. Auction items will include cooking lessons with local chefs Chef Kevin Templeton from Barleymash and Chef Joe Pastry from Waters fine dining catering. Winners and their friends will have an experience of a lifetime learning from each chef how to create a signature dish.
Students in Culinary Arts/Culinary Management enjoy practical hands-on approach to innovative methods and classical techniques, as well as numerous cuisines. A rigorous training program combines both laboratory and general education coursework, in addition to business courses including supervision and cost control. Graduates of the program are well-prepared, with nearly 100 percent finding jobs within the industry. Many have gone on to be successful chefs, managers, caterers and owners.
Proceeds from "Taste of Mesa" will be used to purchase ingredients that will help train students for the farm to table style restaurants that are becoming more common in today's market and prepare them to become valued employees in the service industry.
Ticket information
$50 for the general public, faculty and staff
$25 for students
$10 for children 12 and under
$75 VIP Tickets, which include:
- A private reception on the patio in the Organic Garden
- Early access to the silent auction of Dine with a Chef
- Invited to judge of both the cooking and decorating contest
- Mix and mingle with the contestants after the competition
- Receive a culinary gift bag
- Will be publicly acknowledged on the VIP Wall of Fame