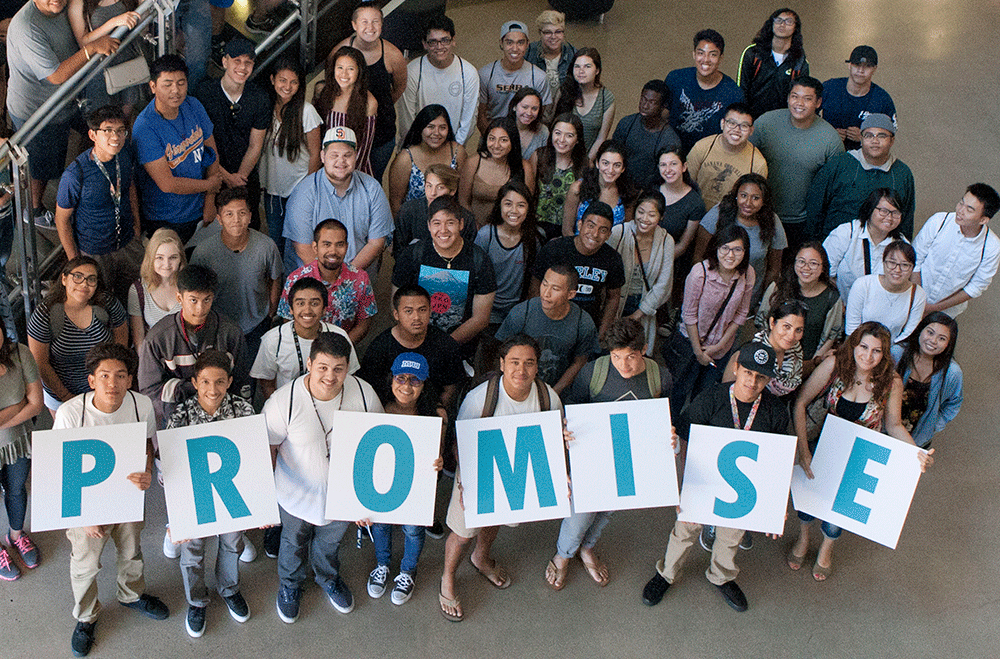 Top 10 NewsCenter stories of 2018
December 11, 2018

|
Free tuition, workforce education, and new opportunities were the stories that received the most interest on the San Diego Community College District's NewsCenter in 2018. This was the year that our San Diego Promise program really hit its stride with our first Promise graduates in May and, for the first time, offering recent high school graduates two years of free tuition. Also this year, the San Diego Community College District joined with other community colleges in the region and throughout California to bring attention to our many career education programs and the high-paying jobs they can lead to. Here are the Top 10 most-read stories from the SDCCD in 2018.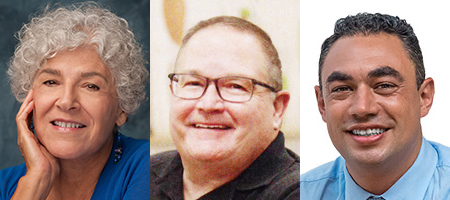 No. 10
Chancellor's Message: 2018 Board of Trustees election - 752 pageviews
Not since 2002 has the SDCCD welcomed two new board members. Trustees Peter Zschiesche and Rich Grosch opted not to run for re-election this year, making way for two new trustees on the board. Longtime Trustee Maria Nieto Senour, Ph.D. won re-election in District A, Craig Milgrim won the election in District C, and Sean Elo-Rivera, J.D. won in District E. All three will be sworn-in at the Board of Trustees meeting on Thursday, December 13.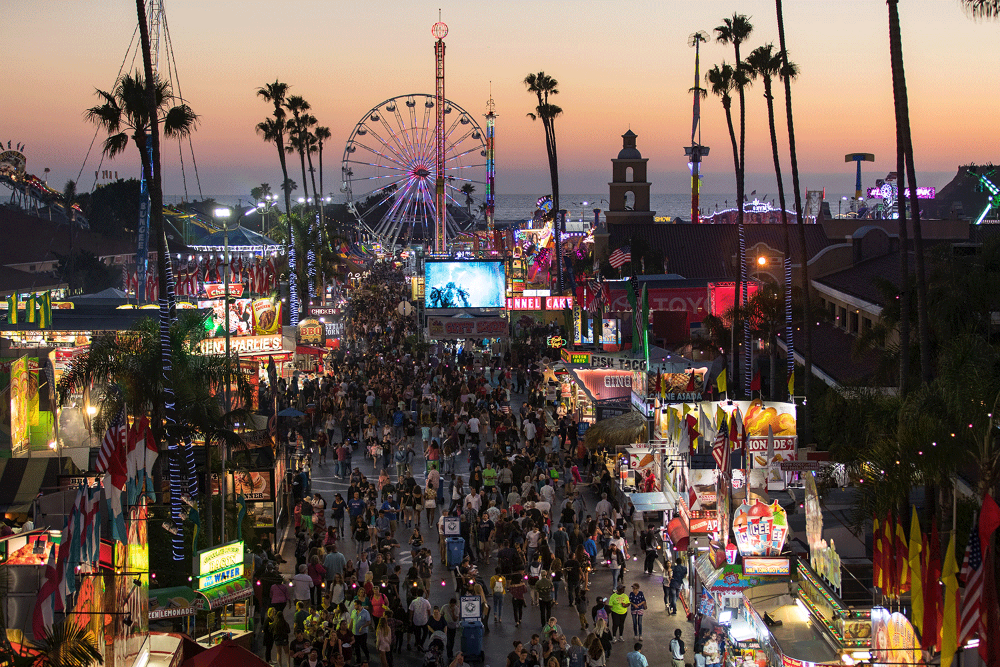 No. 9
Employee discount at the county fair - 768 pageviews
Every year the San Diego County Fair offers free or discounted admission to teachers and education staff in the region. Many SDCCD employees took part in the special offer of four free tickets to attend one of three Fridays in June. Another reason to go to the fair is to support the San Diego City College cosmetology students. Students from the department spend one day at the fair giving free haircuts, free face painting, and for the first time this year, free manicures.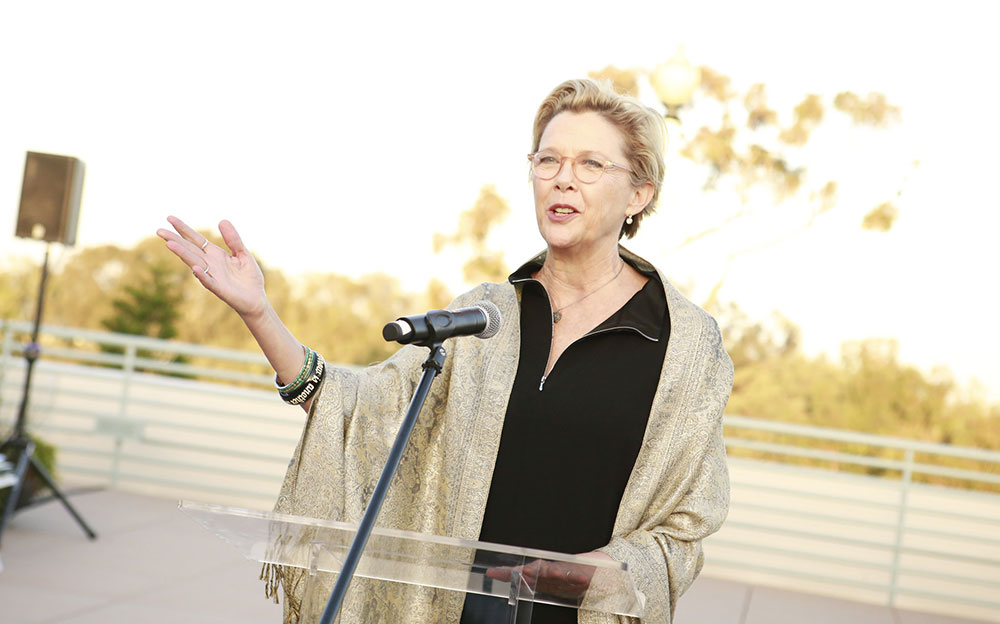 No. 8
Annette Bening: A Star is Born - 787 pageviews
San Diego Mesa College's most famous alum, actor Annette Bening has long been a proponent of community college. Bening supported our district's biggest fundraiser, An Evening with Annette Bening, in September. At the event she recounted fond memories of her time at Mesa College and expressed her gratitude for the opportunities she received from her time as a student there.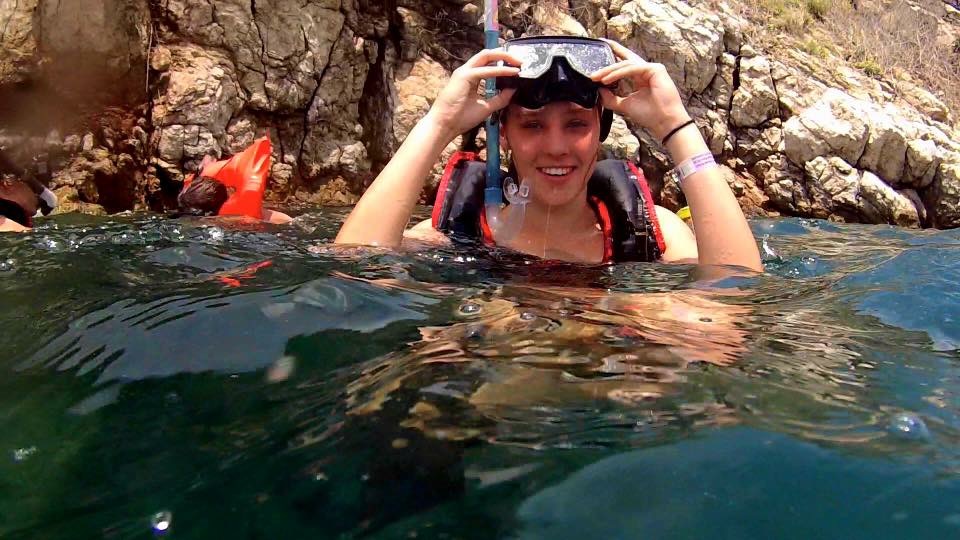 No. 7
Study abroad program offers worldly view - 798 pageviews
Students in the study abroad program have the once-in-a-lifetime opportunity to immerse themselves into life in another country and experience another culture. More than 200 students have participated in study abroad programs over the past three years. The program enables students to study culture in Costa Rica, Spanish in Spain, and fashion in France. The San Diego Mesa Vocal Ensemble has toured in Australia, Canada, Latvia, Estonia, Lithuania, Japan, and the Czech Republic. Learning more about other cultures allows students to have a better understanding about diversity in their own communities and prepares them for diverse work environments in the future.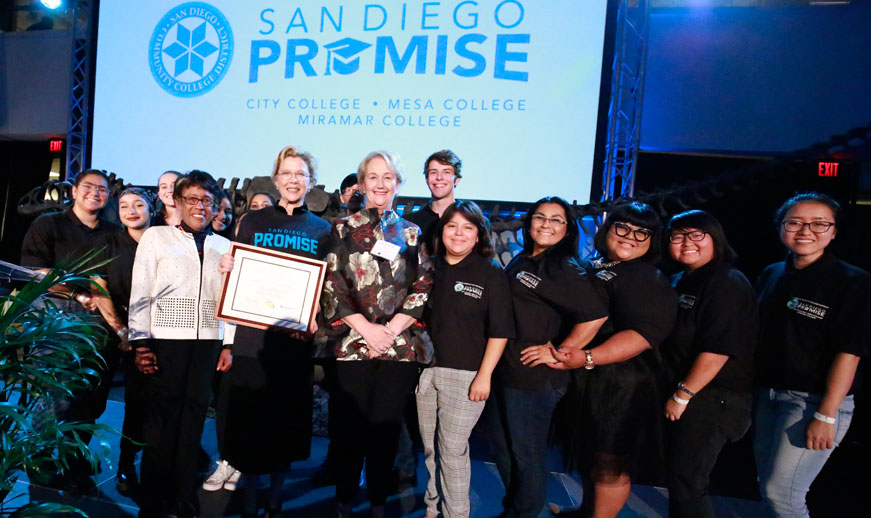 No. 6
An Evening with Annette Bening - 816 pageviews
There was a lot of excitement surrounding the Promise Gala fundraiser, An Evening with Annette Bening. The September event was attended by many prominent members of the San Diego community all to support free community college. Several students spoke about how free tuition has helped them achieve their educational goals. Annette Bening, who headlined the event, said her time as a drama student at Mesa College helped prepare her for a highly successful acting career. The Promise gala raised more than $200,000 and highlighted the benefits of free community college for students, past and present.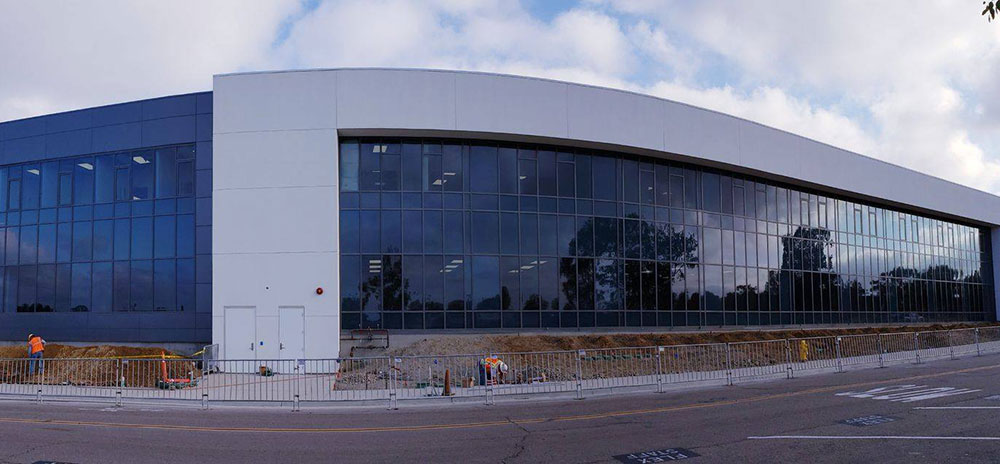 No. 5
Fall semester full of 'Promise' - 881 pageviews
With a new semester there is always renewed interest of what campuses have to offer. In Fall 2018 students were welcomed by new buildings at Mesa College, a new firefighting degree at Miramar College, additional programs for students with disabilities at Continuing Education, and new support for veterans at City College. The district had expanded the San Diego Promise to offer two-years of free tuition for first-time, full-time students. Our three colleges started offering nearly 100 new courses as well as new associate degrees and certificates. These additional courses and degrees are part of a statewide effort to promote career education programs that can support students in getting the education they need to enter the workforce and bolster the local economy.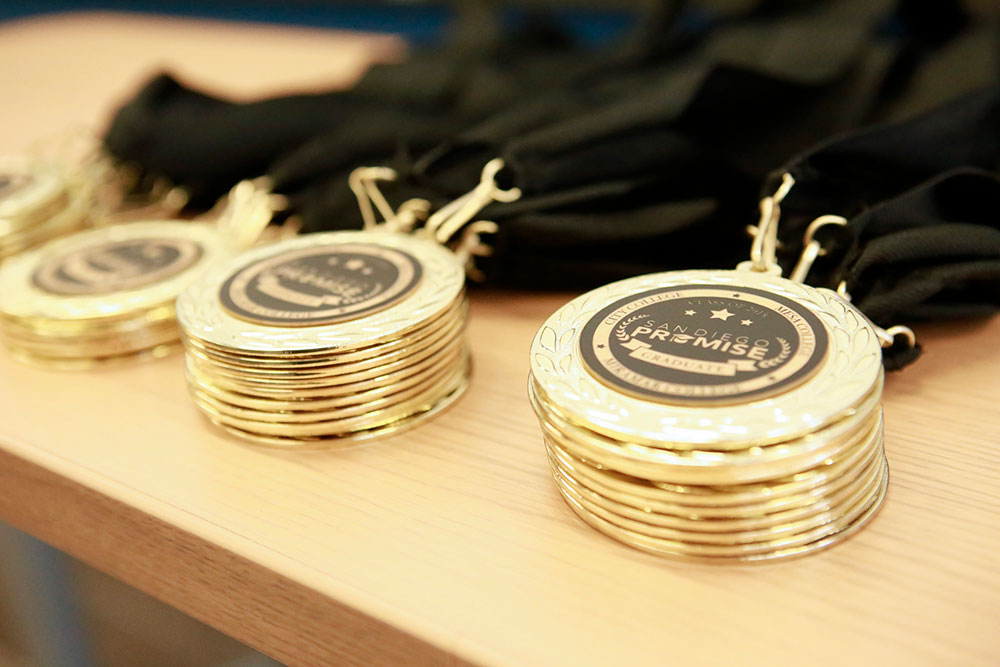 No. 4
San Diego Promise deadline - 1,113 pageviews
Every student is always worried about upcoming deadlines. The San Diego Promise deadline was one of the more important ones in 2018. This was the deadline for first-time, full-time students to apply for free tuition for the 2018-19 academic year. The deadline allowed college officials to ensure that each student qualified for the program. More than 2,000 students applied.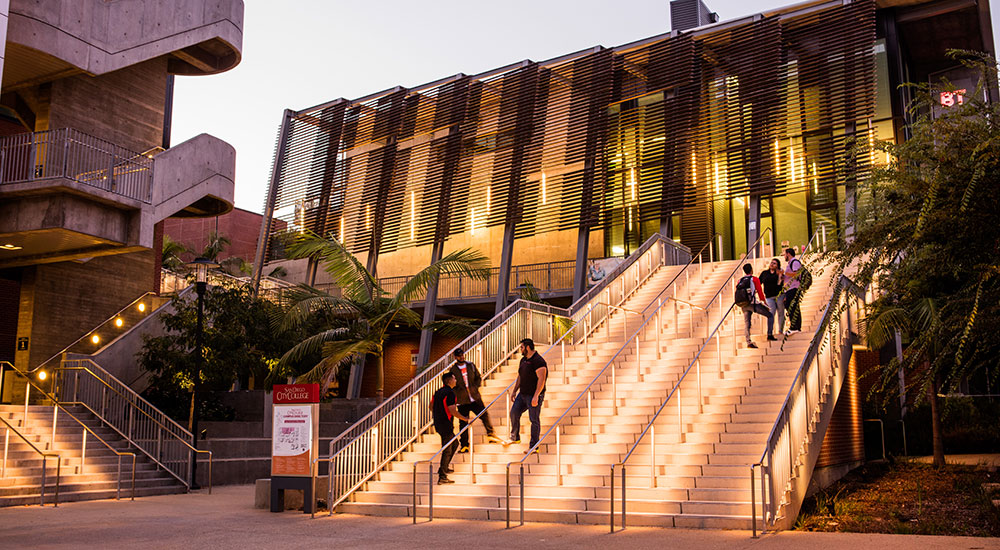 No. 3
Open registration for Spring and Intersession 2018 - 1,129 pageviews
Registration season in December is a busy one because there are two sessions a student can plan for. Intersession allows students to complete a course in just four weeks, while the spring semester offers classes on a traditional schedule. In spring 2018 students had more online and evening classes to help them manage their busy schedules. It is now once again that time of year. Priority registration is underway for Intersession and Spring 2019, with classes beginning January 2 and January 28, respectively.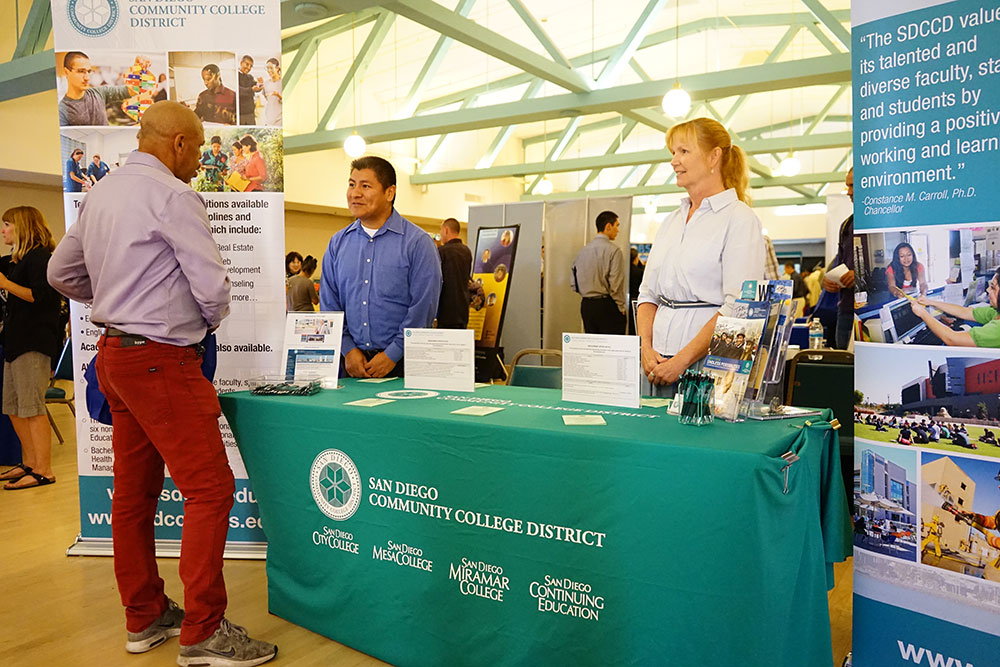 No. 2
District to hold hiring fair - 1,900 pageviews
The SDCCD held its first hiring fair for jobs throughout the district, and with an emphasis on adjunct assignments. The fair, held in April, offered applicants interviews and potential on-site conditional job offers. Approximately 1,000 people attended and 200 applications for an adjunct teaching position were submitted the week of the job fair. Human resources is considering coordinating another fair possibly in 2020.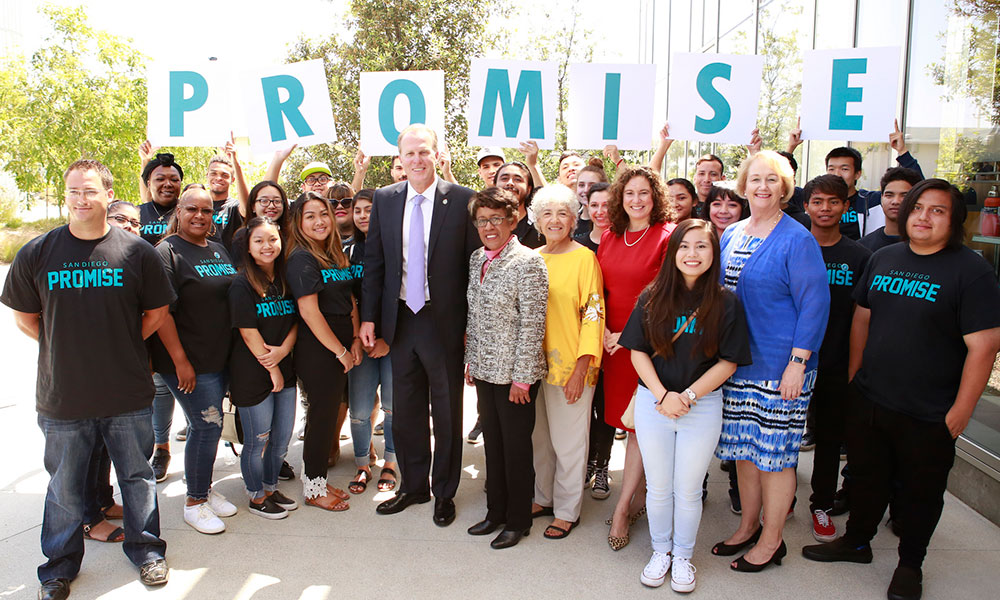 No. 1
San Diego Promise expanded - 1,940 pageviews
In June, the SDCCD announced a major expansion of the San Diego Promise making all recent high school graduates who are first-time, full-time students eligible to receive two free years of college. Participating students' first year would be funded through an allocation in the state budget called the California College Promise, which implements Assembly Bill 19. Students' second year would be underwritten through a district-led fundraising campaign. To date the district has raised $904,442 toward the Promise. The SDCCD is so grateful to the many generous donors who have supported the San Diego Promise. The district wishes our faculty, staff, students and the community of San Diego a safe and happy holiday season, and a joyful 2019.