October 10 fundraiser celebrates 'A Way with Words'
September 10, 2018

|
The San Diego-based public radio program A Way with Words will celebrate the launch of its first national tour by honoring San Diego County leaders who build better understanding through language. "Word by Word" will be held at Parq West from 6 to 8:30 p.m., October 10, 2018.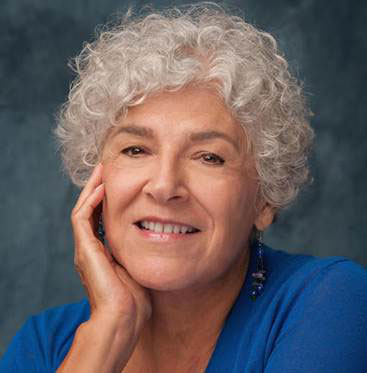 The event will include an entertaining presentation by A Way with Words co-hosts Martha Barnette and Grant Barrett. The two have co-hosted the program, which now airs on NPR affiliates in 36 states, for 11 years. Proceeds from "Word by Word" will benefit Wayword, Inc., the educational nonprofit that produces A Way with Words.
"When you get a chance to honor the thinkers, communicators, and leaders of your age, you leap on it. We're recognizing those who bridge gaps and mend the world. In our own way, that's what we try to do with our radio program — we draw connections and increase understanding across generations, eras, and cultures," Barrett said. "We look forward to an evening of fun with fellow language lovers and folks who support the kind of conversations you hear on public radio," Barnette said. "We always enjoy getting out of studio and meeting our listeners face-to-face."
Event honorees include Toni G. Atkins, California Senate President Pro Tem; Barry Edelstein, Artistic Director of the Old Globe Theater; and Dr. Maria Nieto Senour, President of the San Diego Community College District Board of Trustees. The presenting sponsor of "Word by Word" is Fusion Academy. Other event sponsors include the County of San Diego County Community Enhancement Program, First Republic Bank, Front Porch, Grossmont-Cuyamaca Community College District, Lounsbery Ferguson Altona & Peak, Musick Davidson LLP, Parq West, Point Loma Nazarene University, the San Diego Community College District, the San Diego Foundation, San Diego State University, Steinberg Hart, the University of San Diego, and WD-40 Company. A few sponsorship opportunities remain.
For more information contact events@waywordradio.org or visit friends.waywordradio.org. The event is hosted by Friends of A Way with Words, a group of program supporters including: Jack Beresford, Dr. Constance Carroll (co-chair), Joan Houston Hall, Ignacio de la Torre, Margaret Lamb, Ken Lounsbery, Dr. Cindy L. Miles, Betty Peabody, Liz Anne Potamianos, Rana Sampson, and Betty Willis (co-chair).
A Way with Words is a San Diego institution. The listener call-in show highlights offbeat words, etymologies, and language usage that spans generations, eras, regions, and cultures. The nonprofit which produces it receives no funds from NPR, KPBS, or any other station; it is funded by listeners, supporters, and sponsors. The show began at KPBS in 1998 but has been independent since 2007. Since then, the A Way with Words team has more than quintupled its listenership and expanded the show's reach to public radio affiliates in 36 states. The podcast version logs more than 3.4 million downloads a year. More information about A Way with Words can be found at waywordradio.org.