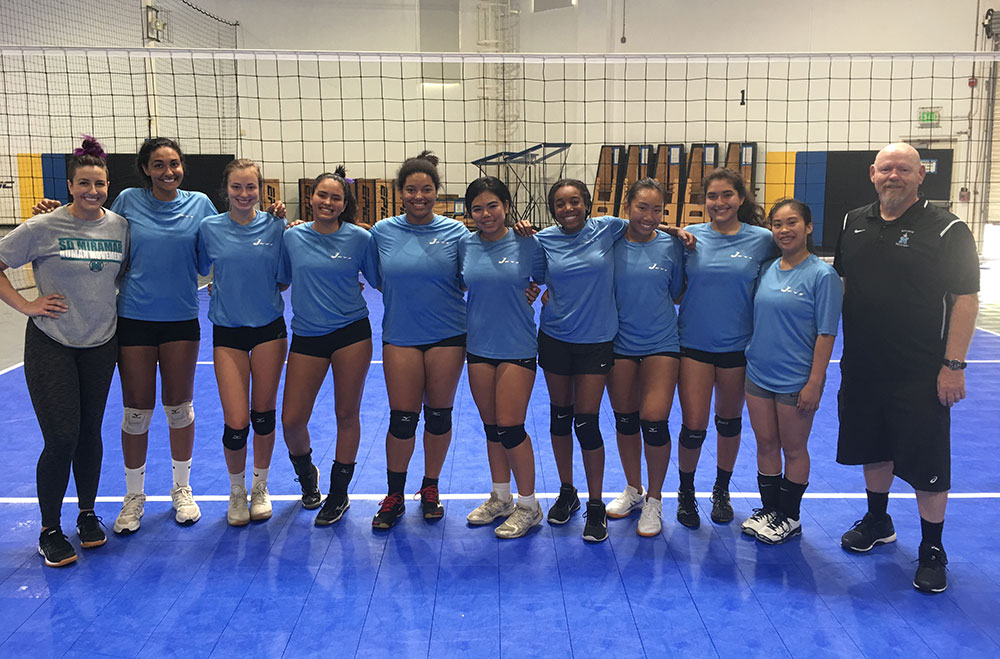 Miramar College's women's volleyball to play inaugural match Aug. 24
August 24, 2018

|
Women's volleyball becomes the 6th intercollegiate sport at San Diego Miramar College starting August 24 when the Jets host their inaugural match vs. Cuyamaca College. The match gets underway at 5pm inside Hourglass Fieldhouse on the south side of campus.
Head coach Mark Smith has scoured Southern California to assemble a roster of 13 players, with all but one residing in San Diego County. "We are excited for the first match," said Smith. "It will be a fun atmosphere and something very different for the College."
Sabrina Nasery is a freshman outside hitter from Mira Mesa High School. This is her first year at Miramar College and she will attend the college tuition-free as a part of the San Diego Promise Program. "I was ready to say goodbye to competitive volleyball after high school before I learned that Miramar College would be fielding its first ever women's volleyball team," said Nasery. "I am very excited to get going and very excited about the legacy my squad will begin building."
The Jets will compete in the Pacific Coast Athletic Conference. The regular season runs through Nov. 9 with the playoffs set to begin Nov. 16. All home matches are scheduled to be played at inside Hourglass Fieldhouse with a majority starting at 5 p.m. Home matches are scheduled for: Aug. 4; Sept. 5; Sept. 12; Sept. 22; Oct. 3; Oct. 5; Oct. 17; Oct. 26; and Oct. 29.
Related: San Diego Miramar College Athletics