Mesa College librarian makes the most of summer break
Some might think that faculty must take it easy over their summer break, but for many, it's an opportunity to become the student.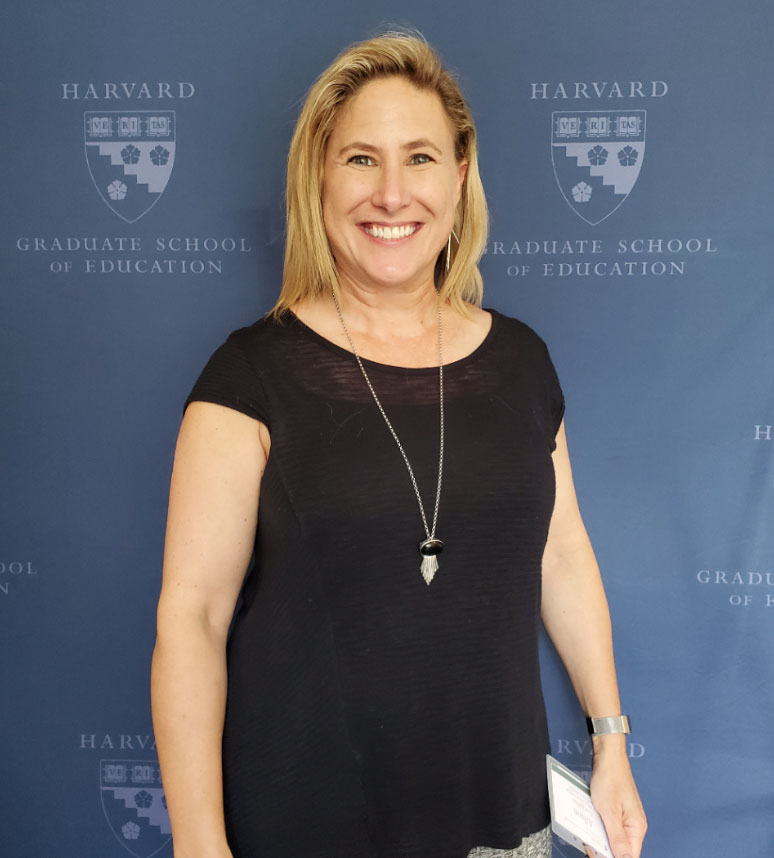 Many faculty members have used the break to travel, conduct research, or volunteer. Online Services and Acting Instruction Librarian Alison Steinberg Gurganus, Ed.D., took a break from San Diego Mesa College recently to attend a program on leadership at Harvard University.
"(The attendees) were an amazing group of individuals. The Harvard professors are some of the best professors in the world. This was a transformational experience," said Gurganus.
With a $3,000 scholarship she received from the Council of Chief Librarians for California Community Colleges, she was able to attend the Leadership Institute for Academic Librarians. The 112 attendees were chosen from all over the world – Dubai, Kuwait, New Dehli, Canada. Only five faculty members from community colleges attended the program where they would learn about leadership and how apply it to an evolving field.
The program focused on the four frames of leadership – Structural, Human Resource, Political, and Symbolic. Gurganus had first heard of this when San Diego Community College District Chancellor Constance M. Carroll mentioned the book "Reframing Organizations" during a Leadership Development Academy, which cites the four frames of leadership. Gurganus took interest in the Harvard institute, because it was based on those same principles.
Related Story: Trip to Harvard brings
boost to Mesa College's HSI program
A valuable lesson from the program for Gurganus was learning where she is strong and where she has challenges. "It's been a personal journey with a lot of self-reflection," she said. "My strength is I understand the structure of the college and how people work within that organization. Where I have more challenges is seeing where people need that symbolic connection. We need to talk a little before a meeting. I have not been as aware of the need for symbolic gestures as I could have been."
As Chair of the School of Learning Resources and Academic Support, Gurganus now hopes to bring what she's learned back to her role at Mesa College. Currently the library offers instruction on how to conduct and evaluate research for students and instructors, face-to-face and online. In the fall, the library will promote its services with pop-ups around the campus managed by the newly-hired Equity and Engagement Librarian. The library aims to address the needs of students who are not being served and help them better understand how to conduct research.
With the changes that technology brings, libraries have evolved with the students' needs, according to Gurganus. "We have more ebooks than ever before. Research of ebooks is so much easier. They're searchable. In our databases, we have an incredible amount of articles. We've vetted them for you," she said. "People need research instruction now more than ever. Mostly due to fake news. They need someone to teach them how to navigate the system."
"I don't understand why everyone doesn't want to be a librarian. I love this job," Gurganus said.
Quick Research Tip: Lesser-known resources at the library are the film and video databases. They are all online and professors can add the embed code into their assignments in Canvas. All the videos come with transcripts.