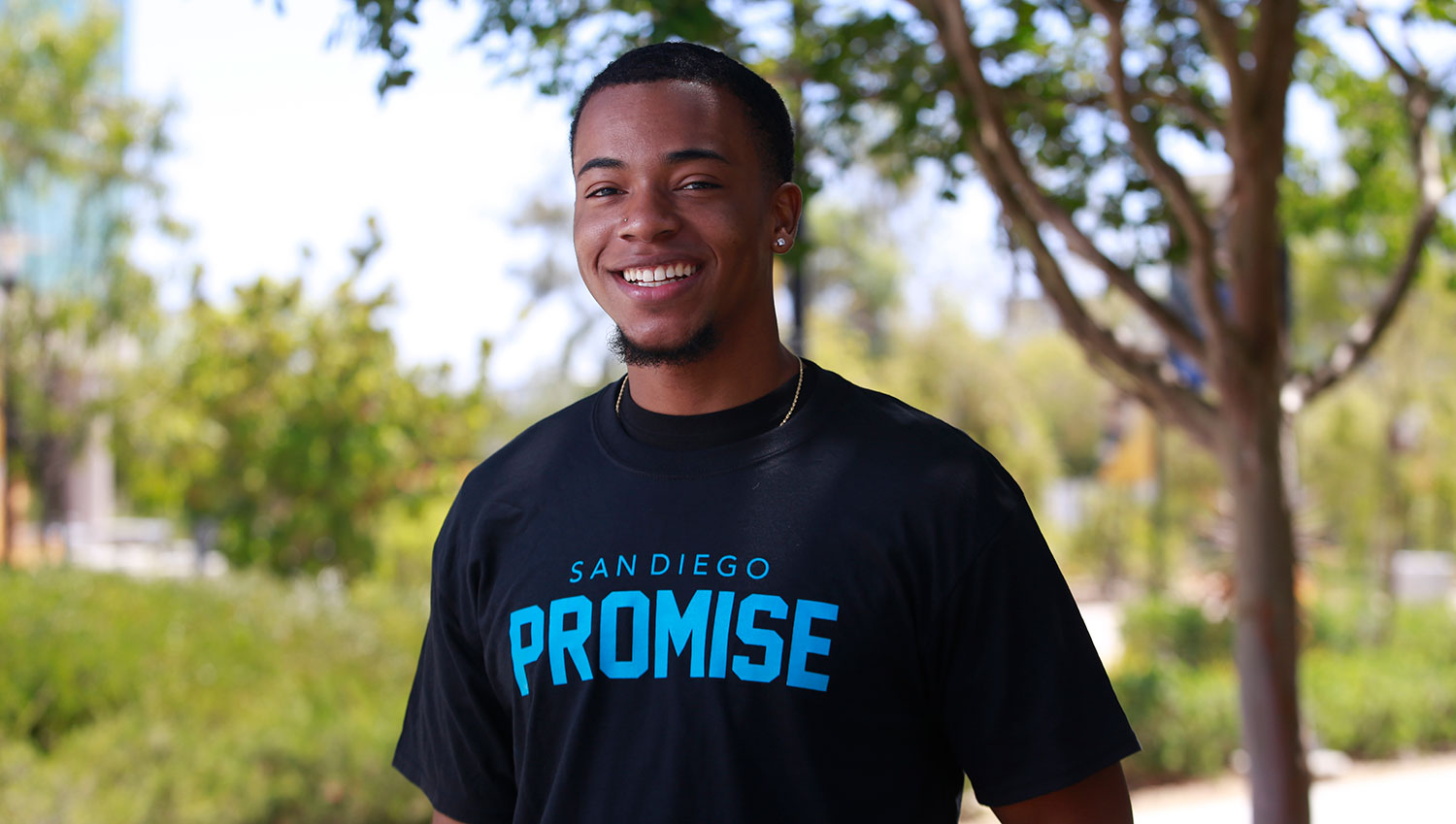 SDCCD adopts $755M budget
September 17, 2019

|
The San Diego Community College District Board of Trustees has adopted a $755 million budget for 2019-20 that prioritizes student success.
The SDCCD's balanced, 2019-20 budget is the second under California's "Student Centered Funding Formula" for community colleges. Under the new formula, 70 percent of state dollars are based on enrollment, with 20 percent based on the number of low-income students enrolled in a district, and 10 percent based on student performance outcomes. Previously, budgets were based completely on enrollment.
"Although there are continuing concerns about the new community college funding model, the San Diego Community College District is proud to adopt a responsible budget that emphasizes instruction and services for students," said SDCCD Chancellor Constance M. Carroll.
For 2019-20, the SDCCD anticipates serving approximately 60,000 students at San Diego City, Mesa and Miramar colleges and another 40,000 students through San Diego Continuing Education. Budget highlights for 2019-20 include approximately $2.4 million received by the district from the state to fund the San Diego Promise, free tuition program. Those students who do pay fees will continue to pay $46 a unit, the lowest of any public higher education system in the nation.
Another highlight is continued investment of $3.7 million in the SDCCD's Strong Workforce initiative, which aims to generate more graduates and meet local workforce needs in career technical fields, which typically do not require a bachelor's degree.
The district's adopted budget represents an 8 percent reduction compared with the 2018-19 adopted budget. Among the areas seeing a decrease is the SDCCD's $1.555 billion Propositions S and N bond construction program budget due to the winding down of the program after the completion of 36 new buildings and 18 renovations across the district.
SDCCD Board of Trustees President Maria Nieto Senour says the district's budget is a responsible approach given the many changes currently being implemented across the state's 115 community colleges:
"The Board of Trustees recognizes that in spite of many challenges, we must continue to serve the needs of our community by prioritizing student access and providing pathways for transfer to universities and preparation for employment," said Board President Senour.
One of the SDCCD's biggest challenges is addressing steep increases in the employer contribution to the CalSTRS and CalPERS retirement systems, which continue to grow by tens of millions of dollars, taking funds out of circulation for operational use. In fact, mandated employer pension obligations to CalSTRS and CalPERS, which represents one of the district's fastest-rising operating costs, has ballooned to $37.3 million in the 2019-20 adopted budget. As recently as 2013-14, the cost was just $14 million.