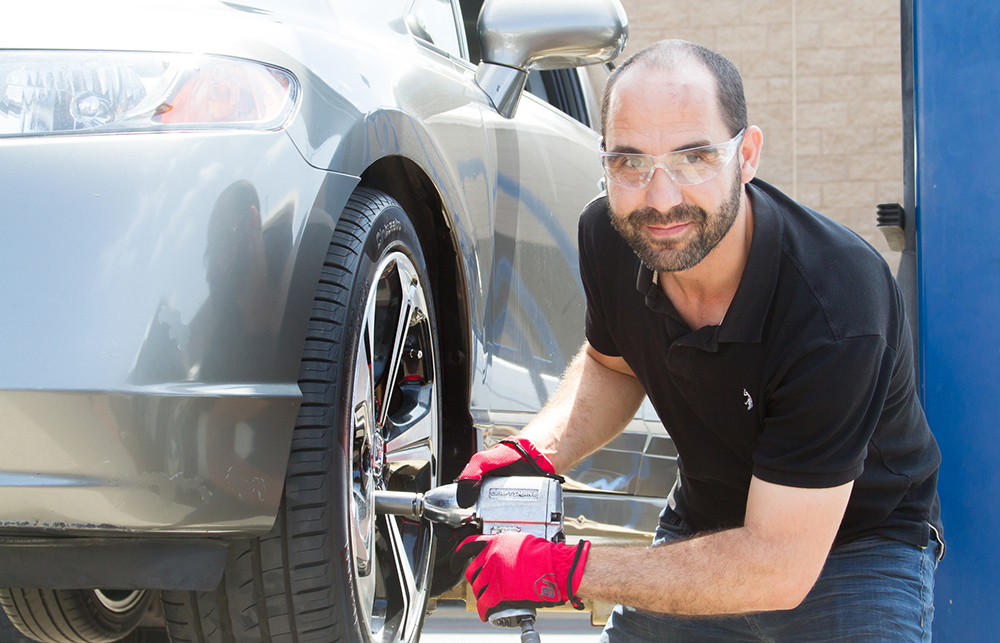 Continuing Education's automotive program receives ASE accreditation
January 18, 2019

|
The Automotive program at San Diego Continuing Education receives renewal of their program accreditation in Maintenance and Light Repair from the National Institute for Automotive Service Excellence (ASE). The accreditation ensures that SDCE maintains its standards and continues to meet industry requirements.
SDCE is the adult education division of the San Diego Community College District and offers 70 free career training programs including four Automotive certificates: Quick Service Inspection Technician, Service Advisor, Auto Body and Paint Technician and Auto Technician. Free Automotive classes take place in the Mountain View community at San Diego at SDCE's Educational Cultural Complex.
SDCE's Automotive program instructs students to do a variety of in-demand mechanic work from removing and installing auto body panels, parts, and glass, preparing a vehicle for paint and detail work and to diagnose and repair engines, brakes, suspension, steering, electronics and fuel systems.
"The explosion in automotive technology makes your high-quality automotive training program more valuable than ever," said National Institute for Automotive Service Excellence (ASE) President Patricia Serratore.
"SDCE hosts advisory committee meetings every six months for middle-skills career training programs," said Carlos O. Turner Cortez, Ph.D., president of SDCE. "The committee shapes SDCE's curriculum and informs trends and requirements that employers expect students to learn as part of career training."
After certification completion, SDCE students are ready for entry-level employment or can transition to San Diego Miramar College with college credits earned toward an Associate Degree in Automotive Technology. Miramar provides opportunities for students to advance to higher-level positions while studying in school with T-TEN (Toyota, Lexus, Scion) and PACT (Honda) work experience programs.
According to Bureau of Labor Statistics, the median annual wage for automotive service technicians and mechanics was $39,550 in May 2017. Employment of automotive service technicians and mechanics is projected to grow 6 percent by 2026.
SDCE's spring semester begins January 30, 2019, and automotive classes are some of the most popular. Visit sdce.edu to sign up for a free orientation.