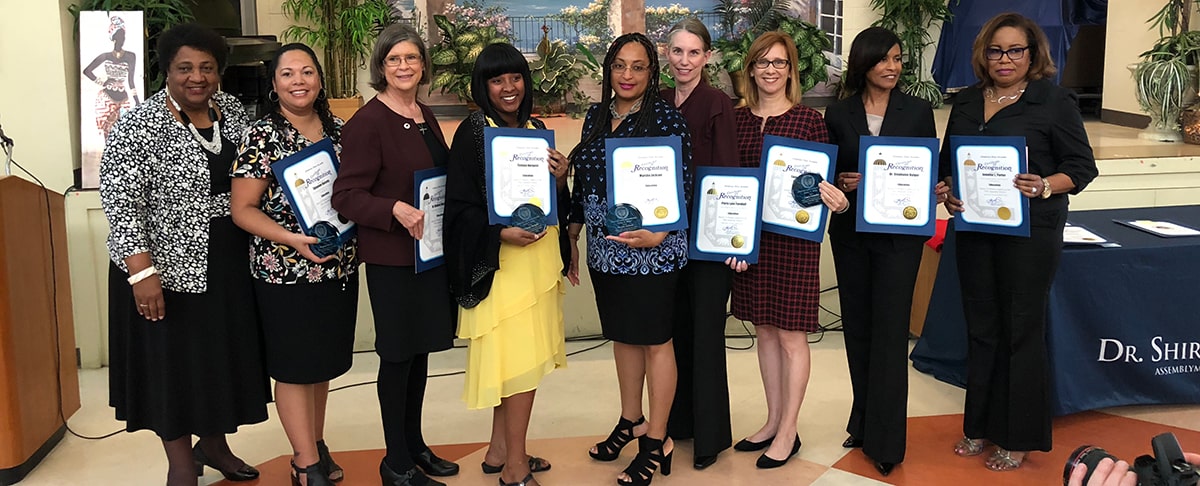 Bulger, Gonzalez honored for contributions to 79th Assembly District
March 19, 2019

|
San Diego Community College District Vice Chancellor Stephanie Bulger and Miramar College Professor Laura T. Gonzalez were among those honored at the 79th State Assembly District's Salute to Women Leaders – Community Recognition Ceremony on March 17 for their contributions to education.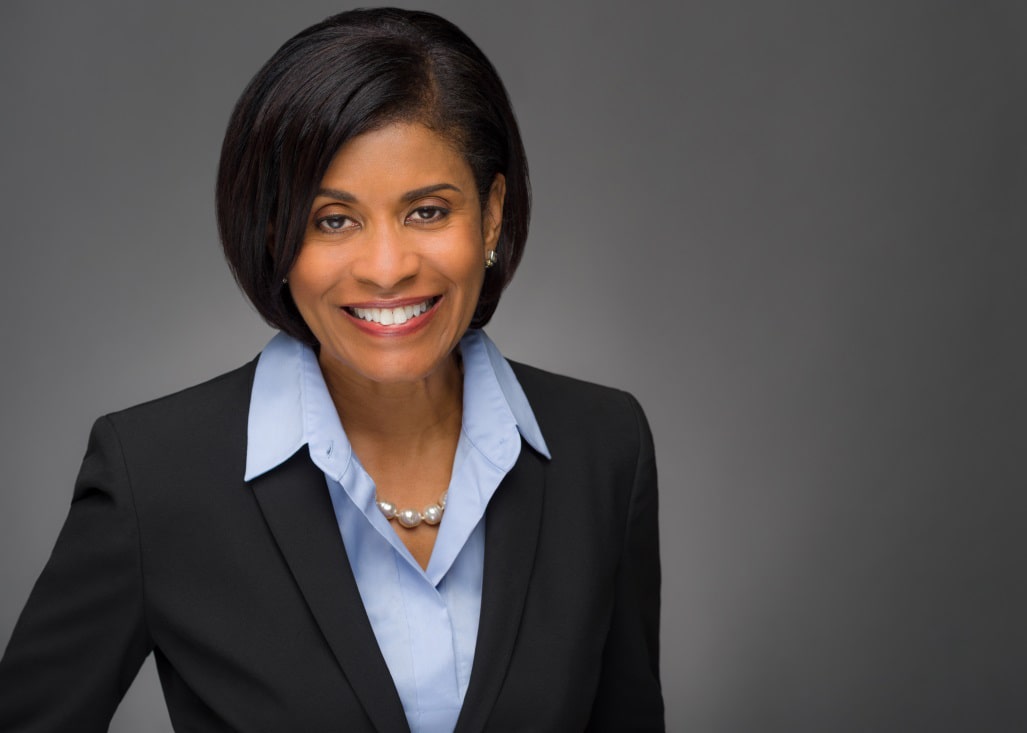 As the SDCCD's Vice Chancellor of Instructional Services, Bulger is the chief instructional officer at one of California's largest community college districts, which serves more than 100,000 students at San Diego City, Mesa, and Miramar colleges and San Diego Continuing Education. Bulger's resume includes serving on the Executive Committee of the San Diego County College and Career Readiness Consortium and the Regional Oversight Committee of the state's Strong Workforce Program, in addition to being the SDCCD's representative to the League for Innovation in the Community College.
Bulger also played an integral role in securing a $2.59-million, Andrew W. Mellon Foundation grant in partnership with UC San Diego to increase the number of SDCCD students transferring to the La Jolla campus to study the humanities, she leads an open educational resources initiative aimed at reducing textbook costs by expanding access to online materials, and she is active with the district's Corporate Council, which comprises business and industry leaders serving as advisors on workforce education and training. Her extensive volunteer efforts include serving on the boards of directors at The Old Globe, the United Way of San Diego County, and the San Diego Art Institute.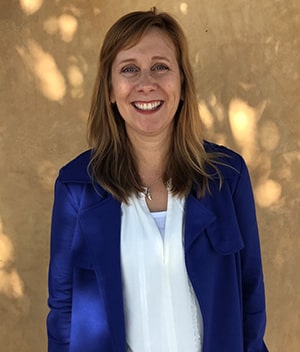 Gonzalez, a professor of anthropology, is Miramar College's faculty environmental sustainability coordinator. She has taught courses in cultural anthropology, physical anthropology, and the cultures of Mexico for 15 years. Gonzalez has done extensive ethnographic fieldwork in Mexico and India, and she is a past-president of the Society for Anthropology in Community Colleges, a section of the American Anthropological Association that focuses on teaching anthropology.
In addition, Gonzalez co-authored Through the Lens of Anthropology with Robert James Muckle, which uses the twin themes of food and sustainability to illustrate the connected nature of anthropology's four major subfields: archaeology, and biological, cultural, and linguistic anthropology. Students describe Gonzalez as a caring and exceptional professor who truly enjoys her work.
The Salute to Women Leaders – Community Recognition Ceremony was held at the George Stevens Senior Center. Dr. Bulger, Gonzalez, and other honorees were celebrated by state Assemblywoman Shirley Weber for their significant contributions in making the 79th District a better place to work and live. The 79th District stretches from Linda Vista east to El Cajon and juts south to Otay Mesa.