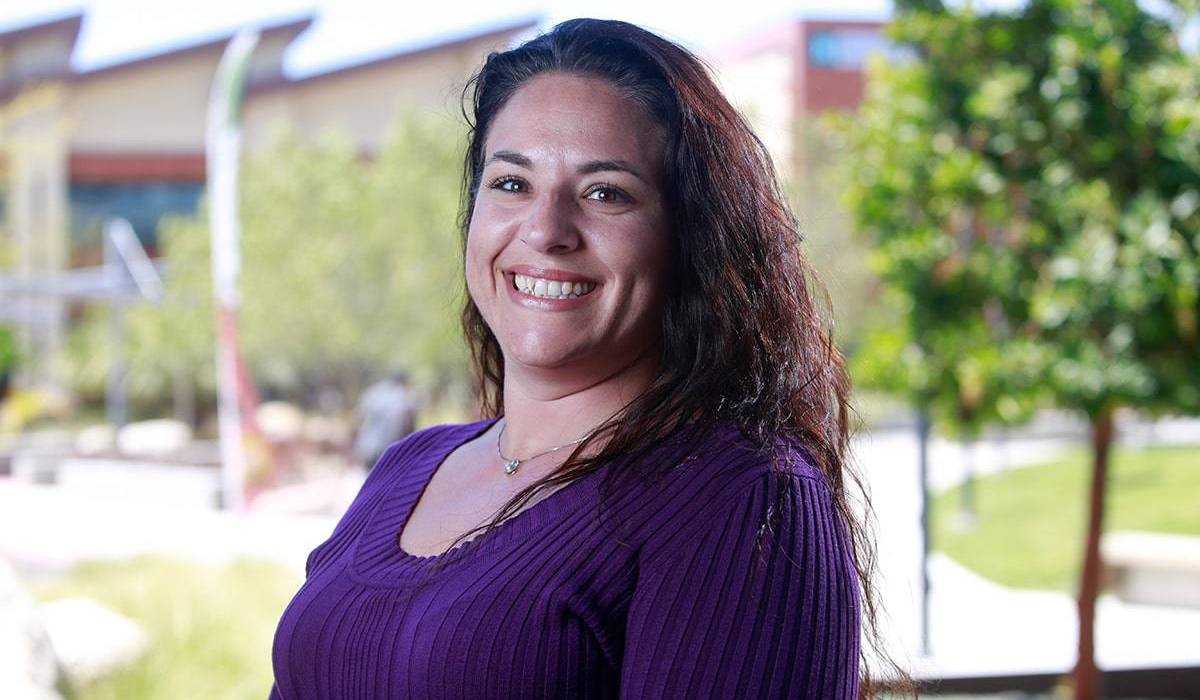 Single mom finds fortunes have changed thanks to Miramar College
May 13, 2019

|
Christina George was just a few months shy of graduating from high school and going to Wake Forest University on a scholarship when a crash sent her flying through the windshield of a friend's car. She recovered from her injuries, but a lengthy recovery kept her from earning her diploma on time. The straight-A student lost her scholarship. Her hopes for a college degree were put on hold.
Now a mom of a 12-year-old son, George is earning her associate degree from Miramar College. She transfers to San Diego State University this fall to study criminal justice and geography en route to a future in the field of geospatial intelligence.
"It's been wild," said George, 40, who lives in Clairemont. "I owe everything to Miramar College and the resources they have here."
Miramar, George said, has transformed a life infused with challenges.
A top student at her high school in the Atlantic coast town of Stuart, Fla., George wasn't wearing a seat belt when a friend who was driving got into a three-car pileup. The accident meant a change in her life plan.
"It was hugely deflating," George said.
Instead of going to Wake Forest, George began working full-time, first as an assistant manager at a Florida grocery store and a night manager at a fast-food restaurant. She didn't have much of a choice. "I didn't have the money to go to college," she said.
After several ups and downs over more than two decades that included working for a bank, a mortgage company, and a furniture store, George, who moved to San Diego County after visiting a sister here, decided it was time to go back to school. While researching different programs and applying for FAFSA, she settled on Miramar College and enrolled in spring of 2017.
George thrived at Miramar. The honors student was a semifinalist this year for the prestigious Jack Kent Cooke Undergraduate Transfer Award reserved for some of the top community college students in the country.
"Miramar is better than I could ever imagine a community college could ever be," she said. "I had professors who went to Yale, Harvard, M.I.T., Stanford, and I ask them, 'Why don't you teach in a university, you've got a doctorate?' And some told me they want to teach instead of writing publications; they'd rather be here in the classroom and not off doing research all the time."
Miramar College Commencement is May 17 at 1 p.m. inside Hourglass Fieldhouse. Miramar College is at 10440 Black Mountain Road.