Coskey named Executive Director of Continuing Education Foundation
March 20, 2019

|
Rabbi Laurie Coskey, Ed.D., has been appointed Executive Director of the San Diego Continuing Education Foundation. Dr. Coskey has been serving San Diego Continuing Education since April 2018 as the Executive Director of San Diego Gateway to College and Career and prior to her appointment as Executive Director, she was President and Chief Executive Officer of United Way of San Diego County. Her new position is effective immediately.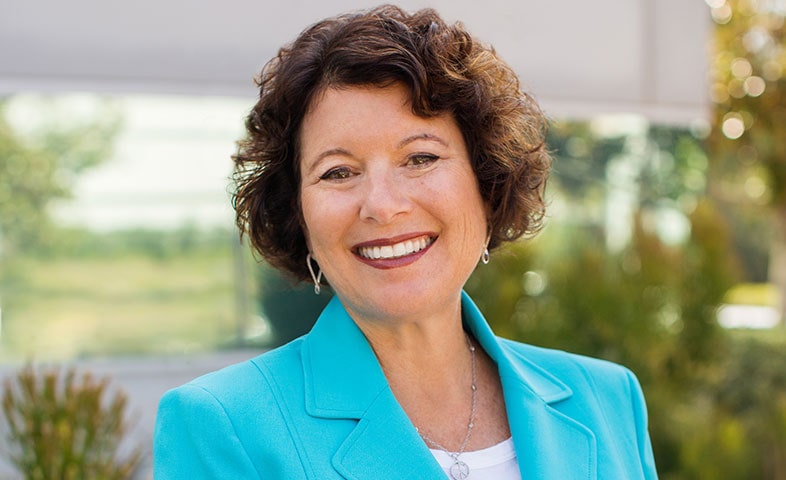 The SDCE Foundation supports the advancement of career pathways and higher education for SDCE students. SDCE is California's largest noncredit institution and the adult education division of the San Diego Community College District.
"Dr. Coskey's leadership and fundraising experience will continue to support San Diego's most disadvantaged adult students," said Carlos O. Turner Cortez, Ph.D., President of San Diego Continuing Education.
In partnership with the SDCE Foundation, SDCE granted more than $200,000 in scholarships and awards during the annual Stars on the Rise Scholarship and Awards Event last spring, and is distributing 10,000 lbs. of free fresh produce each month to students and residents of Southeastern San Diego during the Farm to Family Fair.
"As the SDCE Foundation continues to grow and adapt to the changing needs of the communities we serve, I am confident that our forward progress will be strengthened by Rabbi Dr. Coskey's innate understanding of San Diego, and her ability to rally diverse individuals to the causes she champions," said Neill Kovrig, SDCE Foundation Board President.
Dr. Coskey led SDCE's Gateway to College and Career program in its first Apprenticeship Readiness course during summer 2018. Young people between the ages of 18 and 24 who were neither enrolled in school nor working received paid internships and trained with contractors in electrical, carpentry and plumbing to learn valuable, hands-on experience that will lead to living wage jobs in San Diego with the potential of earning $25 and more per hour.
Initial priorities for Dr. Coskey will be to expand fundraising for San Diego Gateway to College and Career apprenticeship readiness program, supportive services to disenfranchised young adults, urgently needed barrier grants, and student scholarships. These are priorities for the SDCE Foundation Board.
"The work at SDCE that prepares every student for jobs, is transformational," said Dr. Coskey. "It actually changes lives and supporting this work, the students, faculty, staff and community at SDCE, is the most gratifying and important job I can imagine."
Dr. Coskey has spent more than 30 years in professional positions of leadership addressing the needs of San Diego families and children—including more than 15 years at the Interfaith Center for Worker Justice and most recently at the United Way of San Diego County.
She recently completed her service on the San Diego Workforce Partnership's Policy Board, the Regional Task Force for the Homeless Board, and as chairperson of the San Diego Community College District Trustee Advisory Board. As a rabbi she has served the life cycle needs San Diego's multi faith and Jewish community and focused particularly on the spiritual needs of the of the LGBT community. She has actively advocated for LGBT rights.