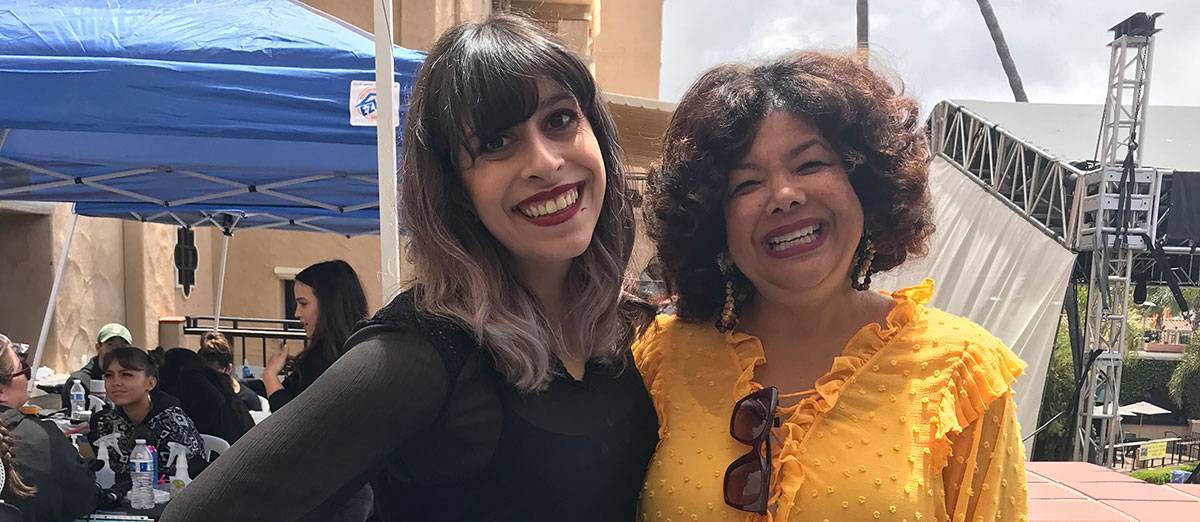 SDCCD heads to the San Diego County Fair
June 24, 2019

|
San Diego City College Cosmetology students glammed up the San Diego County Fair once again this year on Friday, June 21, with free manicures and haircuts for fairgoers.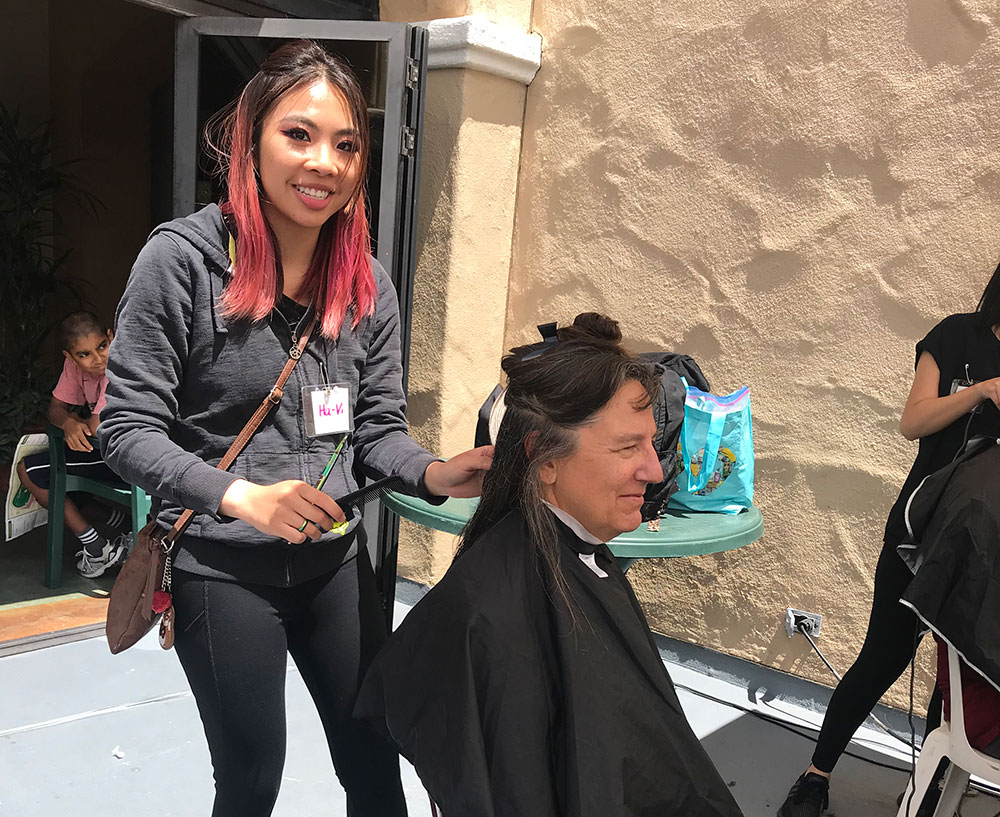 The opportunity to bring their work to the fair allows students to accumulate hours toward their cosmetology certificate. "The major benefit is hands-on practice. This is an opportunity for students to consult and work on strangers, instead of family and friends. They're also working under a time constraint," said cosmetology instructor Aisha Mahler Salinas.
Instructor Gary Waddy has been with the City College manicuring program since it began two years ago. He said working at the fair gives students the practical experience they need.
Also at the fair this year was the San Diego Community College District's student outreach team recruiting new students for the San Diego Promise. New students were able to sign up for the program that offers two years of free tuition for first-time, full-time students. The deadline to apply for the San Diego Promise is Friday, June 28, 2019.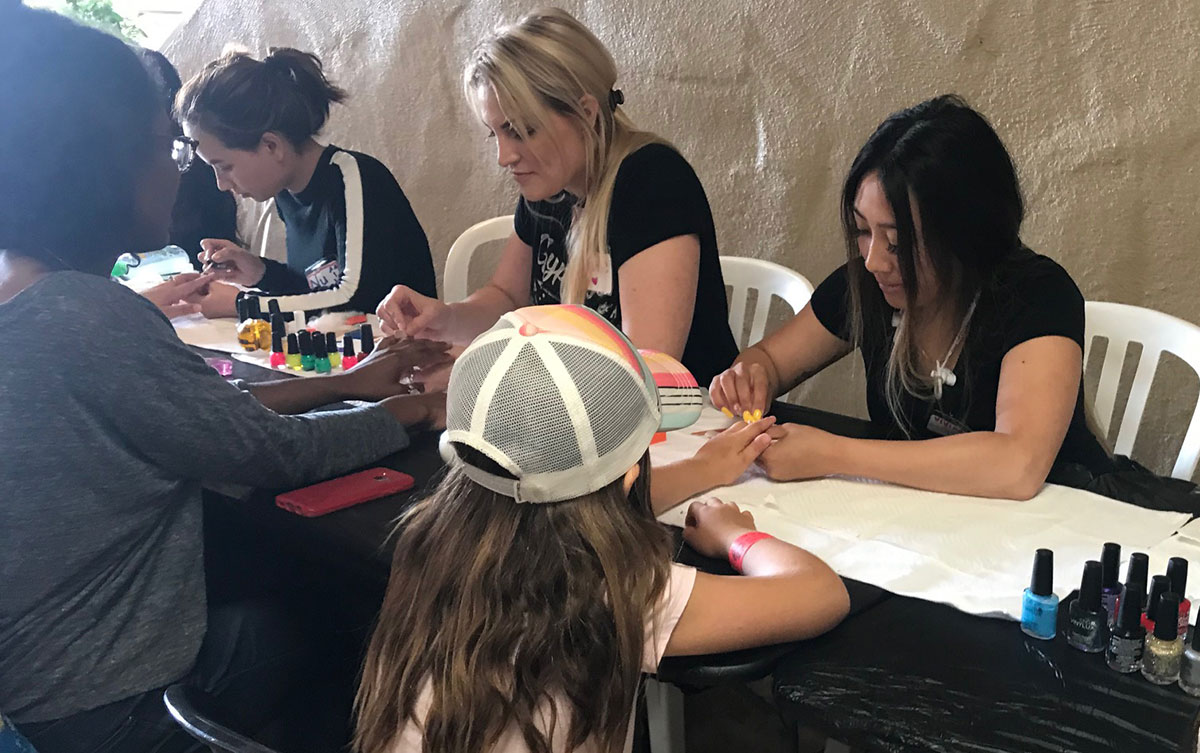 "Being at the fair allows us to bring awareness about cosmetology, the district's many diverse programs and the San Diego Promise," said Valeria Ramirez, program support technician for district outreach.
"This is fun. The students have a blast and we get some people who come back every year," Ramirez said.
If fairgoers didn't get to the fair in time to get their hair and nails done, they can still experience the work of the district's many talented students. Work from San Diego City, Mesa, and Miramar colleges as well as Continuing Education is on display in the Student Showcase area at the fair.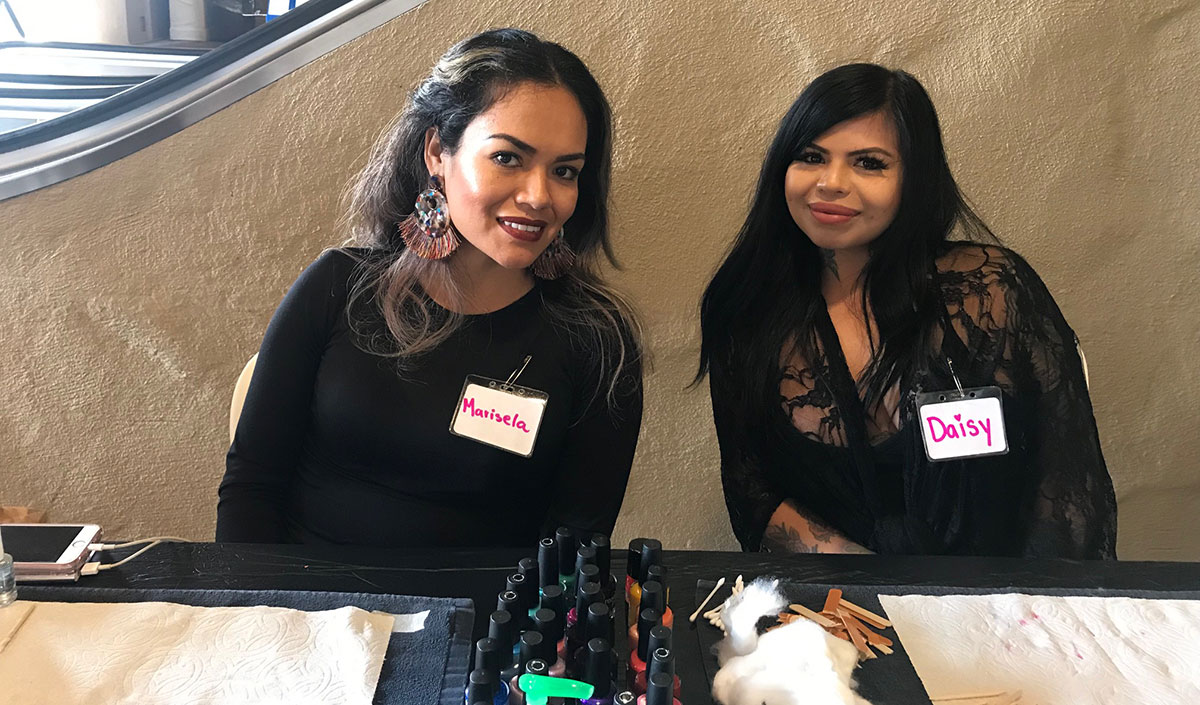 "The San Diego Continuing Education Adaptive Art Class, one of several free classes offered through the Disability Support Programs and Services department, submitted 16 entries to the San Diego County Fair. The entries did extraordinarily well in the competition, winning not only Best in Show, but also seven first place prizes and eight second place prizes," said Jeff Higginbotham, Director of the Disability Support Programs and Services for the SDCCD.
San Diego Continuing Education received 22 Best of Show Awards in the Community College and ROP Classes. Front End Web Developer students took 4 Best of Show Awards in the Web Design and Development Divisions.
Interactive Media Certificate program students took seven Best of Show Awards in the Video Divisions and 11 Best of Show Awards in the Graphics and Publications Divisions.
Projects in Fashion, photo, art, and sculpting from all three college and CE are on display.