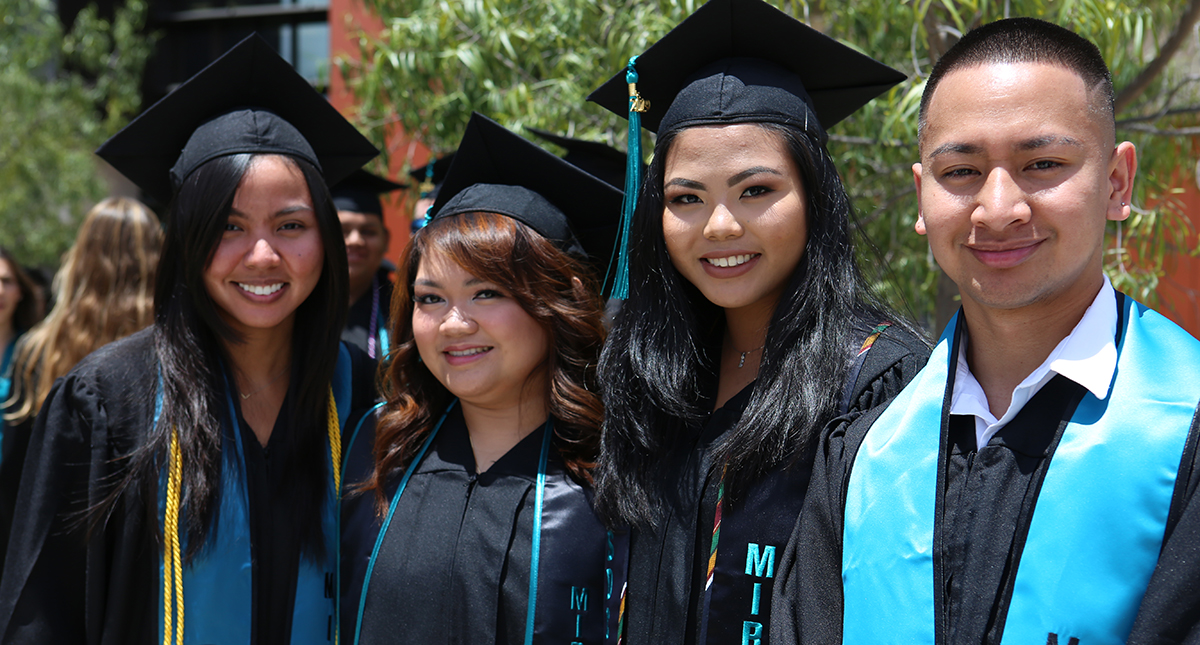 Analysis shows SDCCD contributing $4.3B to regional economy
December 2, 2019

|
The San Diego Community College District (SDCCD) and its current and former students were responsible for generating $4.3 billion to the local economy in the 2018-19 fiscal year, or approximately 1.8 percent of the county's gross regional product, according to a new study from an Idaho-based labor market analytics firm.
The $4.3 billion in added income was enough to support 44,988 jobs. That means the SDCCD and its students sustain one out of every 48 jobs in the region, which is more than the entire Research and Development in Biotechnology industry in the county, the Emsi report found.
"The San Diego Community College District has a substantial impact on the economy of our region," said SDCCD Chancellor Constance M. Carroll. "Through the opportunities and services provided by City, Mesa, and Miramar colleges, and San Diego Continuing Education, students thrive and thousands of employees and contractors add to the economic contribution. As this new study shows, the district is a beneficial investment that pays enormous dividends by generating far more tax revenue than it receives."
Among the report's highlights:
- For every dollar students spend on their education at the SDCCD they see a return of $4.10 in higher future earnings.
- The net impact of SDCCD's former students who are now employed in the county's workforce amounted to $3.8 billion in added income.
- For every dollar invested last year in the SDCCD, people in California will receive $11.20 in return for as long as the students who were enrolled during the 2018-19 academic year remain active in the state workforce
- The SDCCD employed 5,964 full- and part-time faculty, staff, and administrators last year, with payroll amounting to $315.6 million. The district spent an additional $142.9 million on day-to-day expenses related to facilities, supplies, and professional services.
A student with an associate degree from City, Mesa, or Miramar colleges will see an increase in earnings of $10,000 each year compared to a person with just a high school diploma or equivalent in California, the report said.
Mesa College alumnus Alex Szeto is among the tens of thousands of former students who embody the SDCCD's impact. A refugee from Vietnam with a ninth-grade education when he moved to San Diego, Szeto enrolled at Mesa College in 1980 and earned an associate degree in mathematics two years later. Today, he is a systems engineer at Northrop Grumman.
"When you're 18 years old with no high school diploma and no money, it's not easy," said Szeto, who was named Mesa College's 2017 Distinguished Alumnus. "Mesa College provided me with an educational opportunity that allowed me to transfer to Cal Poly Pomona for a bachelor's degree and to San Diego State University for a master's degree and then a career in aerospace engineering. Mesa College was a springboard."