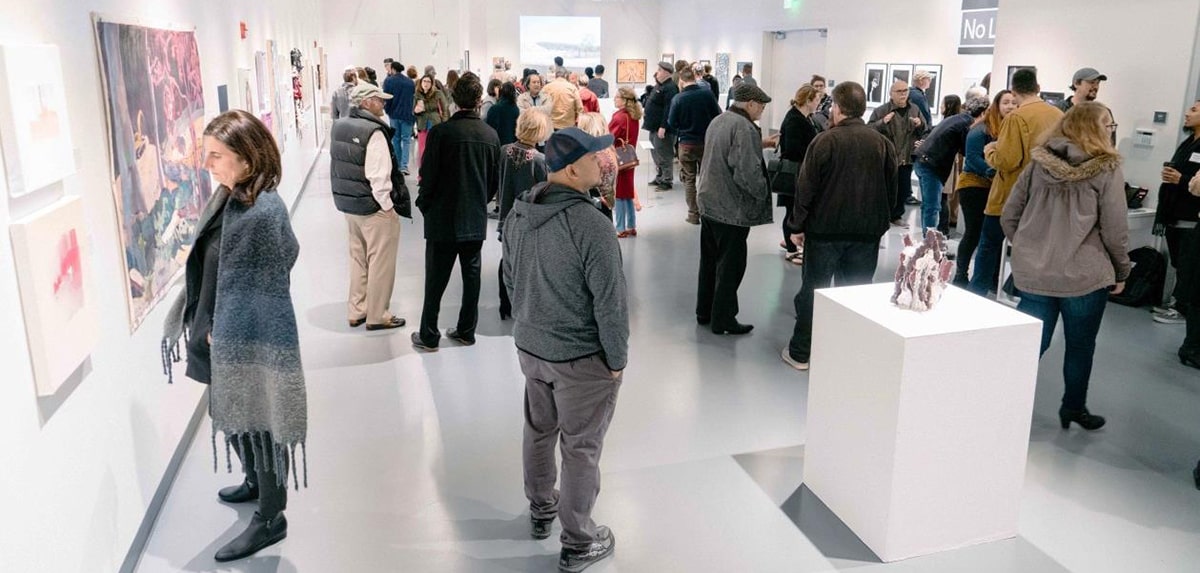 Mesa College celebrates opening of remodeled Fine Arts Building
March 7, 2019

|
The newly-remodeled Fine Arts Building at San Diego Mesa College will be dedicated at 10 a.m. on Wednesday, March 13. The ceremony will be followed by tours of the facility and access to the Mesa College Art Gallery, now exhibiting Mario Torero; Artivism Loko and the student art gallery on the second floor.
The four-story, 26,500 assignable square feet Fine Arts Building, the final classroom project for Mesa College under the District's Propositions S and N bond program, was constructed within an existing building on campus, the former I-300 Building. As part of the approximately $18 million renovation, the entire building interior was completed gutted, leaving only the building exterior 'shell'. Each floor was then reconfigured to meet the future needs of the Fine Arts programs, and provide modern, spacious facilities, outfitted with state-of-the-art equipment and technology for programs in drawing, painting, sculpture, ceramics, and digital graphics.
The first floor serves as the main entrance and public face of the Fine Arts department and houses the Mesa College Art Gallery and an Art History lecture classroom. The second and third floors include large, open studio classrooms for drawing, digital graphics, and sculpture. The fourth floor houses the ceramics and painting studios. Shop spaces will be adjacent to corresponding studios and classrooms to allow for ease of access, and to support the shared used of art equipment, material, and supply resources.
Through the Fine Arts program, students are able to obtain certificates and degrees in Fine Art, Art History, Digital Art, Studio Arts, and Museum Studies.
The Fine Arts Building (FA) is on the northern side of the campus, 7250 Mesa College Drive, San Diego. Visitors/Media are asked to park in Lot 1 in spaces marked "Staff".