SDSU professor named as Mesa College Distinguished Alumnus, commencement speaker
May 2, 2019

|
San Diego Mesa College alumnus Dr. George Dionisopoulos has been unanimously chosen as the 2019 Distinguished Alumnus, and will speak at the 2019 Mesa College Commencement Ceremony to be held at 3 p.m. at University of San Diego's Jenny Craig Pavilion on Saturday, May 18.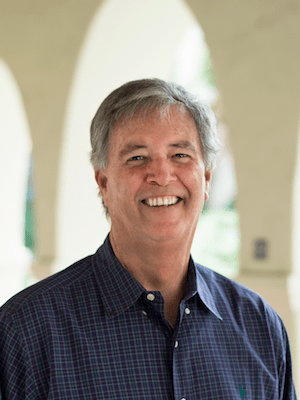 "Dr. George Dionisopoulos started his journey at Mesa College, and now has taught thousands of our transfer students at San Diego Status University," stated Mesa College President Dr. Pamela T. Luster. "He has been a mentor for many of our communications faculty, and continues to have a positive impact on Mesa College Olympians."
Dr. Dionisopoulos is a Professor Emeritus in the School of Communication at San Diego State University. He attended Mesa college from 1969 – 1971, and earned his B.A. and M.A. degrees from SDSU. In 1984, he was awarded his Ph. D. in Communication from Purdue University.
After a year at Rutgers University, he joined the faculty in the School of Communication at San Diego State where he taught for 34 years. He is an award-winning scholar who has published over forty books, journal articles and book chapters. His primary areas of research concern political issues of the 1960s and the cultural legacy of American involvement in Vietnam.
Each year, nominations for the Mesa College Distinguished Alumnus are accepted in January and February, and the recipient is announced in the Spring. Nominations reflect alumni who embody one or more of San Diego Mesa College's core values – Access, Accountability, Diversity, Equity, Excellence, Freedom of Expression, Integrity, Respect, Scholarship, and Sustainability. Recipients are accomplished in the areas of Professional Achievement/Career Distinction and Service to Society and/or Community-based Service. Former recipients include two-time Olympic Gold Medalist, Arnie Robinson, film producer, Raul Celaya, artist Miya Hannan, Northrop Grumman Engineer Alexander Szeto and community activists, Carlos and Linda LeGerrette.