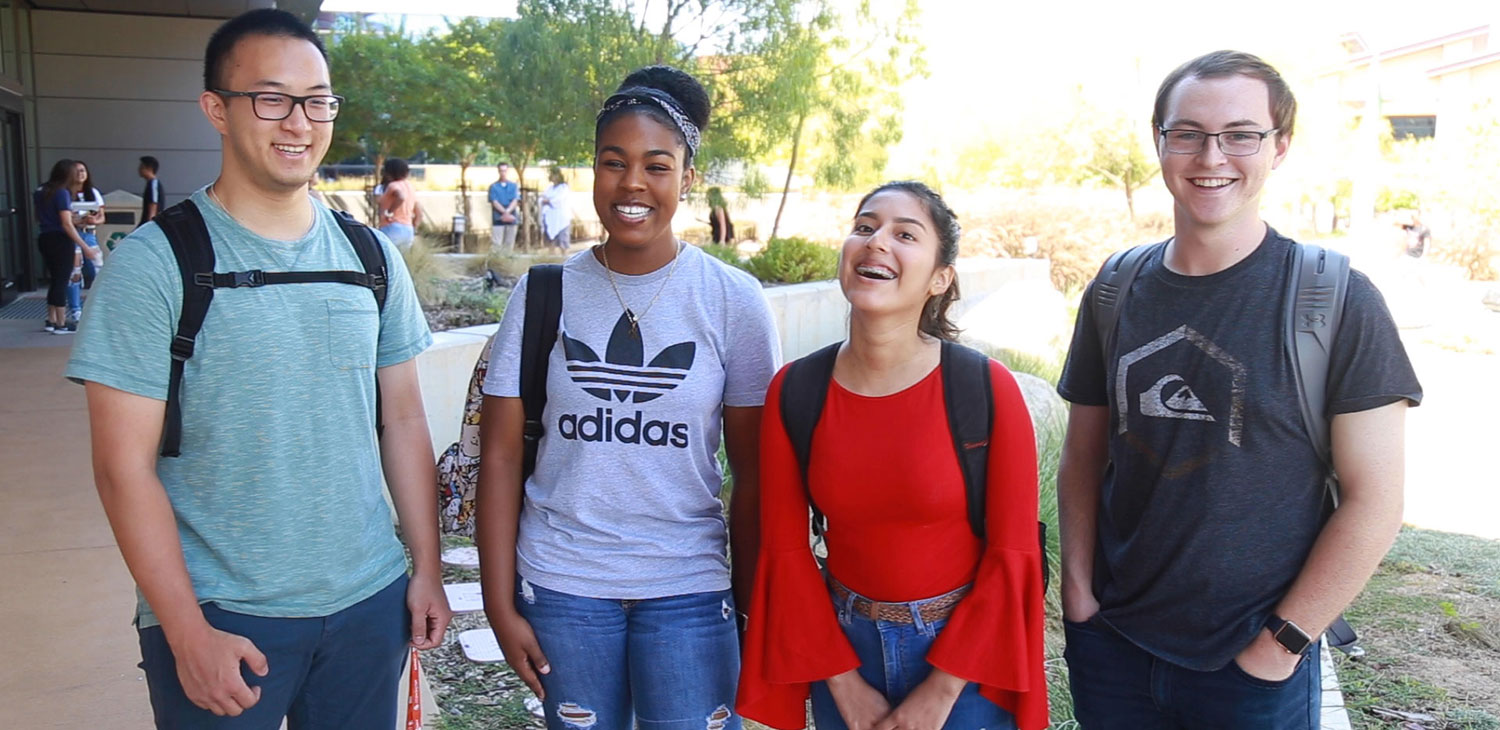 SDCCD's Oct. 22 Giving Day will benefit the tuition-free Promise program
September 9, 2019

|
The San Diego Community College District is holding its first-ever "Giving Day" to raise money for the tuition-free San Diego Promise program that is benefitting more than 3,100 first-time, full-time students this academic year.
Dubbed "Keeping the Promise," the October 22 Giving Day is an opportunity for donors and community members to make a difference in the life of a San Diego Promise student.
"All gifts made during the Keeping the Promise giving day will support San Diego Promise students enrolled at San Diego City, Mesa, and Miramar colleges," said SDCCD Chancellor Constance M. Carroll. "Our own faculty, administrators, and staff, and the entire San Diego community can help these students achieve their personal, professional, and educational goals with 100 percent of the proceeds going directly to support our students."
Those who donate during the Keeping the Promise giving event will double their impact. Thanks to a generous donor, all contributions made up to $10,000 during Keeping the Promise will be matched.
The event will benefit students such as Yolanda Granados, who just a couple years ago was struggling to get by on a minimum wage job but was able attend and graduate from San Diego Mesa College thanks to the San Diego Promise. This fall she transferred to Cal State Long Beach where she is pursuing her dream of a career in art therapy.
"This was an opportunity I never had before in my life," Granados said of the Promise. "I didn't have to worry about books or tuition. You get one counselor assigned to you who is keeping track of you and your progress, and you get your school paid for. Yes, I'd say the Promise is pretty cool."
The San Diego Promise began as a pilot program supported by private funds in 2016 with an initial cohort of 186 students whose freshman year came tuition free. Successful fundraising allowed the SDCCD to raise that number to 661 participants the following year. After a new state law, Assembly Bill 19, provided funding for California Community Colleges to cover a student's first year of college, the San Diego Promise expanded to 2,100 participants in 2018-19 and included the first two years of tuition and fees for all first-time, full-time students.
Besides covering tuition, the San Diego Promise also provides book grants, counseling, and hands-on support to help students develop an educational pathway leading to their career goals.
More than 230 individuals, corporations, and nonprofit organizations have made gifts to the San Diego Promise, with contributions ranging from a $1-per-month employee payroll deduction to a matching gift of $200,000 from San Diego Padres co-owner and Executive Chairman Ron Fowler.
To donate to the San Diego Promise, visit the Keeping the Promise webpage.