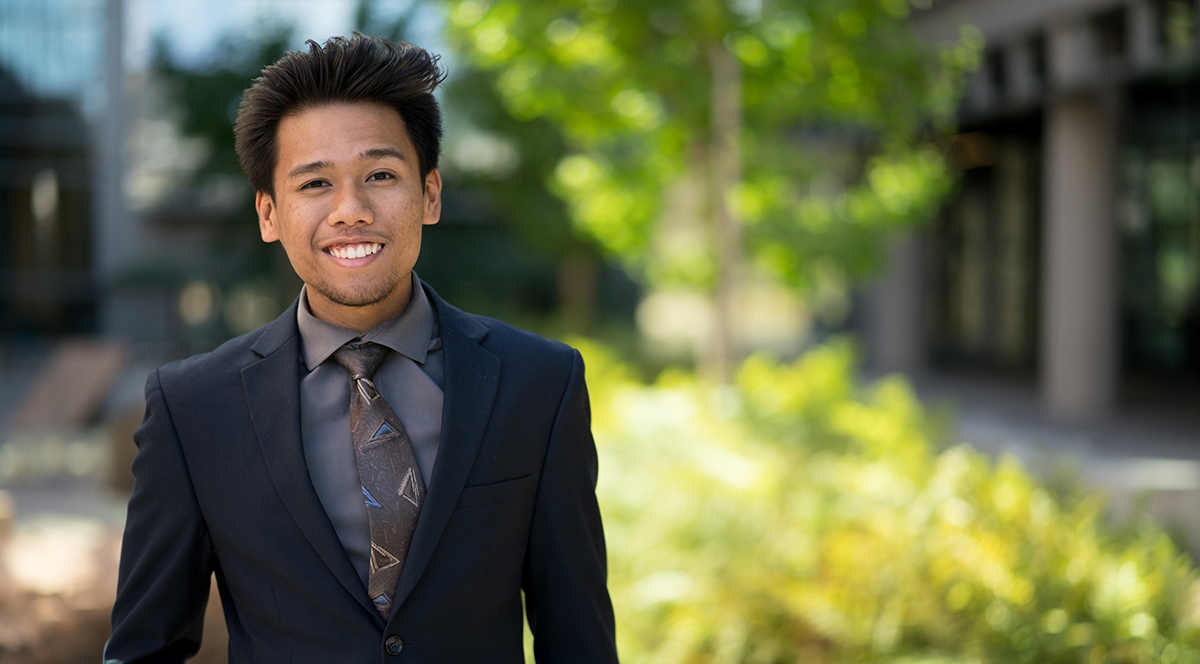 Mesa College grad sees promising future thanks to the San Diego Promise
May 13, 2019

|
In his two years at San Diego Mesa College, Harley Sobreo has traveled to Madrid and Costa Rica via the Study Abroad program, secured an internship with a local congressman, been an active member of the Mesa College Honors Club, and earned nothing but A's in all his classes.
Graduating with two associate degrees and a certificate of achievement on May 18, Sobreo has already been accepted to several universities. He is waiting to hear back from UC Berkeley and UC Davis – the former being his first choice to pursue a bachelor's degree in international relations and French.
Perhaps none of it may have happened had it not been for the tuition-free San Diego Promise program.
"If I didn't have the Promise, I would have tried to make it work, but the Promise definitely ameliorated my college experience," Sobreo said. "It not only covered my tuition and paid for books, it also opened up a lot of opportunities."
Sobreo is among the more than 50 San Diego Promise students in the program's second cohort who are graduating this spring and whose futures are being transformed.
A native of the Philippines who moved to San Diego when he was 5, Sobreo grew up in Lincoln Park and graduated from Serra High School in Tierrasanta. It was at Serra that Sobreo heard about the San Diego Promise.
"It was too expensive to go to SDSU, it was pretty much impossible," he said. "The Promise program provided me with an exceptional alternative."
Once in the San Diego Promise, Sobreo signed up for the Mesa College Summer CRUISE (Creating Rich Unique Intellectual Student Experiences), a program which engages new students with three days of connecting with counselors, campus services, and other students. "I felt a connection with Mesa, and I thought the campus was beautiful," Sobreo said. "I just felt I belonged here."
He also resolved to challenge himself through the Honors Program at Mesa College.
"The Honors Program helped connect me with like-minded students who are pretty serious about their education, and the rigor of the courses has allowed me to dig a little deeper into my more creative side," Sobreo said.