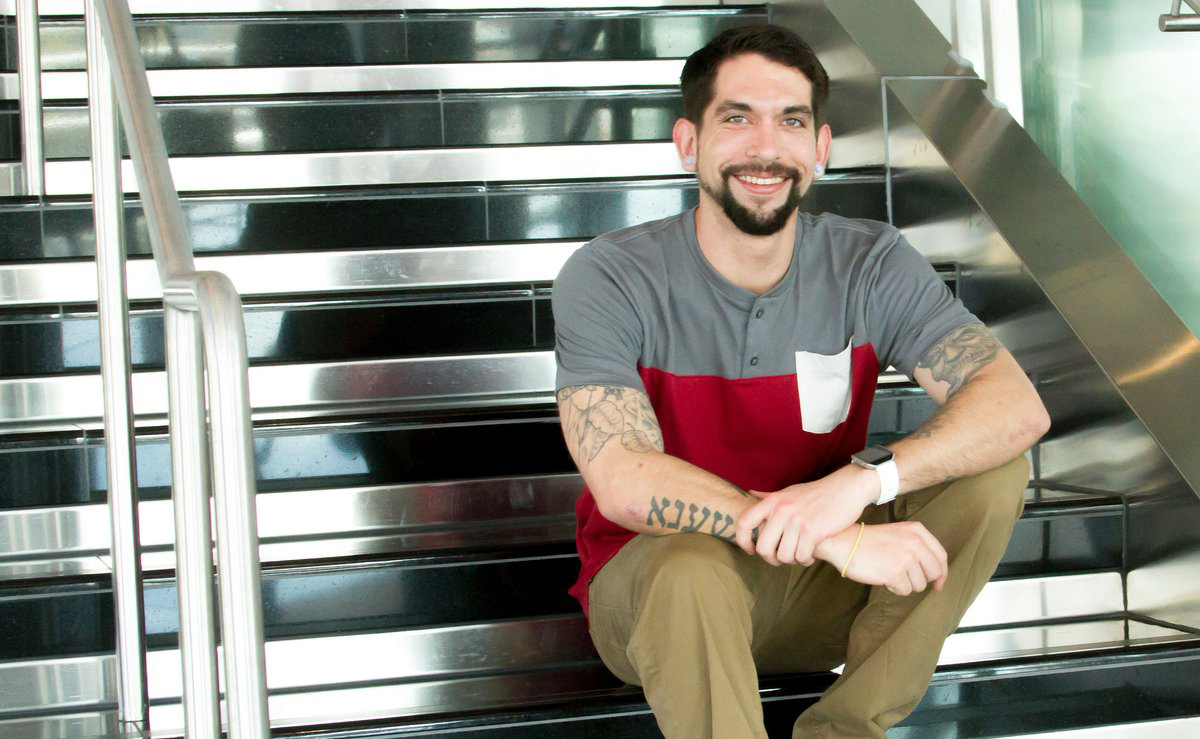 Organizations join forces to lead homeless adults toward higher education, workforce
January 16, 2019

|
San Diego is gearing up with a variety of creative initiatives to support homeless families and San Diego Continuing Education is leading the charge to transition adults living in poverty into higher education and the workforce.
This Friday, Jan. 18, 2019, SDCE will host its Community Summit on Education and Homelessness at the Educational Cultural Complex in Mountain View.
San Diego Community College District Chancellor Constance M. Carroll, Ph.D. and SDCE's President Carlos O. Turner Cortez, Ph.D. will welcome 50 local organizations including Rady Children's Hospital, San Diego Workforce Partnership and Monarch School who are also guiding individuals out of poverty and homelessness.
The summit will include a campus tour, a community luncheon and guest speakers; Donnie Dee, President/CEO of the San Diego Rescue Mission (SDRM) and Randy Wortman, Regional Coordinator of the Butte County Office of Education's Veterans Outreach Program (VOP).
"Education and workforce go hand-in-hand and each contributes toward self-sufficiency and success," said President Cortez. "As a community it's vital we come together, combine resources and decide what are the next steps to actually transition homeless adults from the streets and into careers with living wages."
SDCE's Educational Cultural Complex is home to in demand middle-skills job training programs: Welding, Automotive, Plumbing, Culinary and Office Skills. Classrooms mirror with what you would see in the manual labor industries, the Automotive program looks like an auto shop. "The industry settings allow our students to engage in valuable hands-on learning in their field of interest," said President Cortez.
In 2017, SDCE, announced its pilot partnership with the SDRM, adult clients enrolled in High School Diploma and Parent Education classes at the charity in Downtown San Diego. The following year in 2018 twelve men were hand-selected to pursue free training programs in plumbing, heating, ventilation, and air conditioning (HVAC), welding and office assistant at an SDCE campus.
"I was worried about being inside a classroom after being on the streets for a while, but I started thinking about what I could do to provide for my future and my family," said Ozzie Lubach. He completed SDCE's free plumbing certificate program last spring and aspires to be a journeyman plumber within the next four years.
SDCE serves 40,000 students annually at 7 campuses across San Diego communities from Barrio Logan to Miramar.
SDCE's Community Summit on Education and Homelessness is closed to the public but organizations may contact the President's Office at klaramie@sdccd.edu to be invited to future discussions.
For more information on free adult education visit San Diego Continuing Education's website.