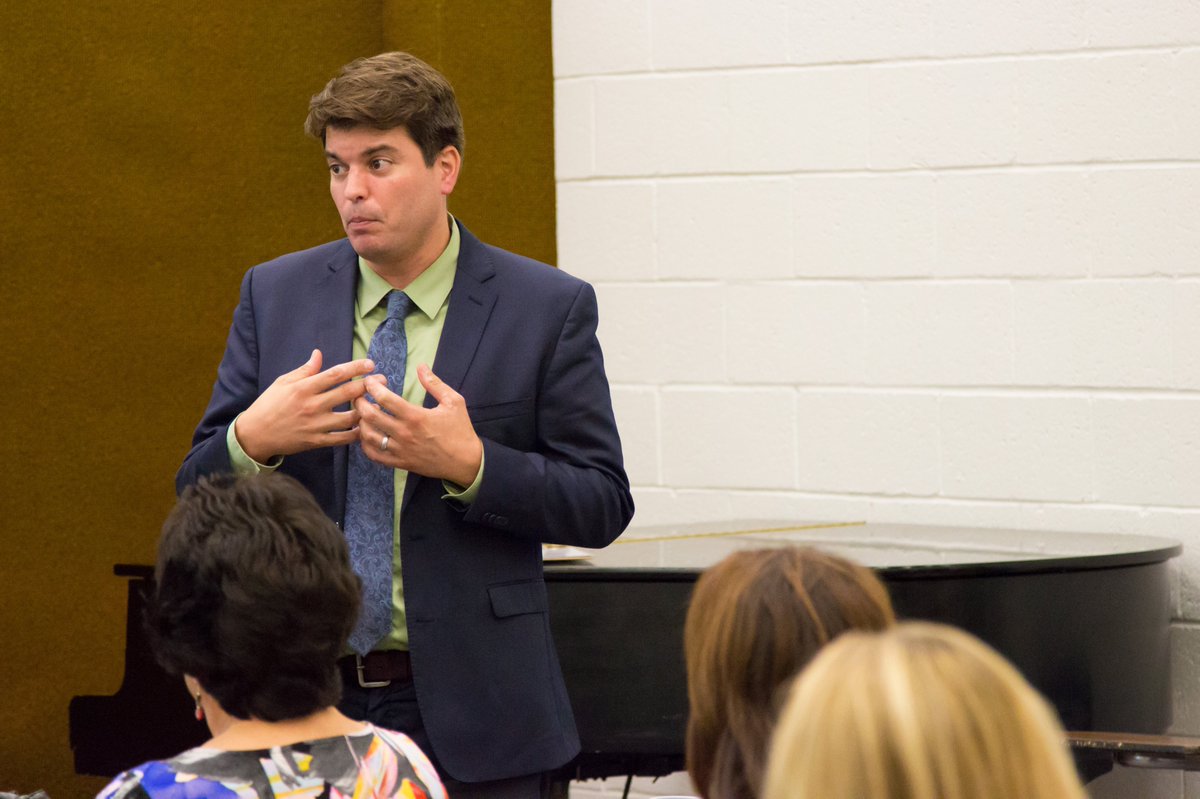 Continuing Education President wins leadership award for innovation
May 3, 2019

|
Carlos O. Turner Cortez, Ph.D. started a career in education 20 years ago, a decision he pursued due to mentorship and support during some of his earliest years as a faculty member with Teach for America (TFA). Now, two decades later, he is honored with an award from the same organization that lead him to develop his true passion—educational leadership that propels disadvantaged students into educational success.
"This is the most meaningful and significant recognition I have received as an educator," said Turner Cortez. "I am both honored and humbled by the recognition."
Carlos O. Turner Cortez, Ph.D. is a longtime educational leader with a strong commitment to social justice. He was named President of San Diego Continuing Education in 2015. SDCE is the largest noncredit community college educational organization in the state, serving some of San Diego's most disadvantaged student populations. More than an innovative leader and effective administrator, Turner Cortez is a passionate change maker who has brought innovative programs and initiatives to SDCE that include supporting students socially and emotionally beyond the classroom.
"When I first started teaching in a disadvantaged community in New York City, I recognized vital needs lacking in the educational process," said Turner Cortez, "and that is when I discovered a true passion in leadership that could make a difference for the most vulnerable student populations."
Teach for America (TFA) is nationally known for confronting inequity in education through teaching. The McGrory Award for Innovative Leadership is given annually to a TFA alum who is committed to finding solutions that make education more accessible to some of the most underserved populations.
Turner Cortez is committed to shaping the social future of education in the United States.
Turner Cortez' leadership in promoting diversity in higher education has lead SDCE to provide more equity in student support services by championing important and critical student diversity initiatives.
Rising to Success (R2S) Student Equity Centers and the San Diego Gateway to College and Career Initiative (SDGTCC) at SDCE play critical and intentional roles in addressing diversity and the historically entrenched inequities that impact adult noncredit students. Turner Cortez brought these student supports to SDCE and as a result of these programs, SDCE has expanded partnerships with community agencies and mobilized an entire system of services and supports that are removing barriers to student success and making educational achievement a reality to every student.
SDCE has also opened state-of-the-art career transition centers at five campuses under Turner Cortez' leadership. Centers provide robust career placement services. Two of the newest initiatives Turner Cortez has brought to SDCE include an apprenticeship readiness program and a Back2Work partnership specifically supporting Veteran students to overcome employment barriers.
Teach For America recruits and develops a diverse corps of outstanding leaders to make an initial two-year commitment to teach in high-need schools and become lifelong leaders in the effort to end educational inequity. Today Teach For America is a force of nearly 60,000 alumni and corps members committed to profound systemic change.
President Turner Cortez continues to be a driving force in his community serving on boards that directly impact minority individuals including The Trevor Project, Jackie Robinson YMCA, San Diego Workforce Partnership, Thrive Public Schools, National Association for Community College Entrepreneurship, and Goodwill Industries, Inc.