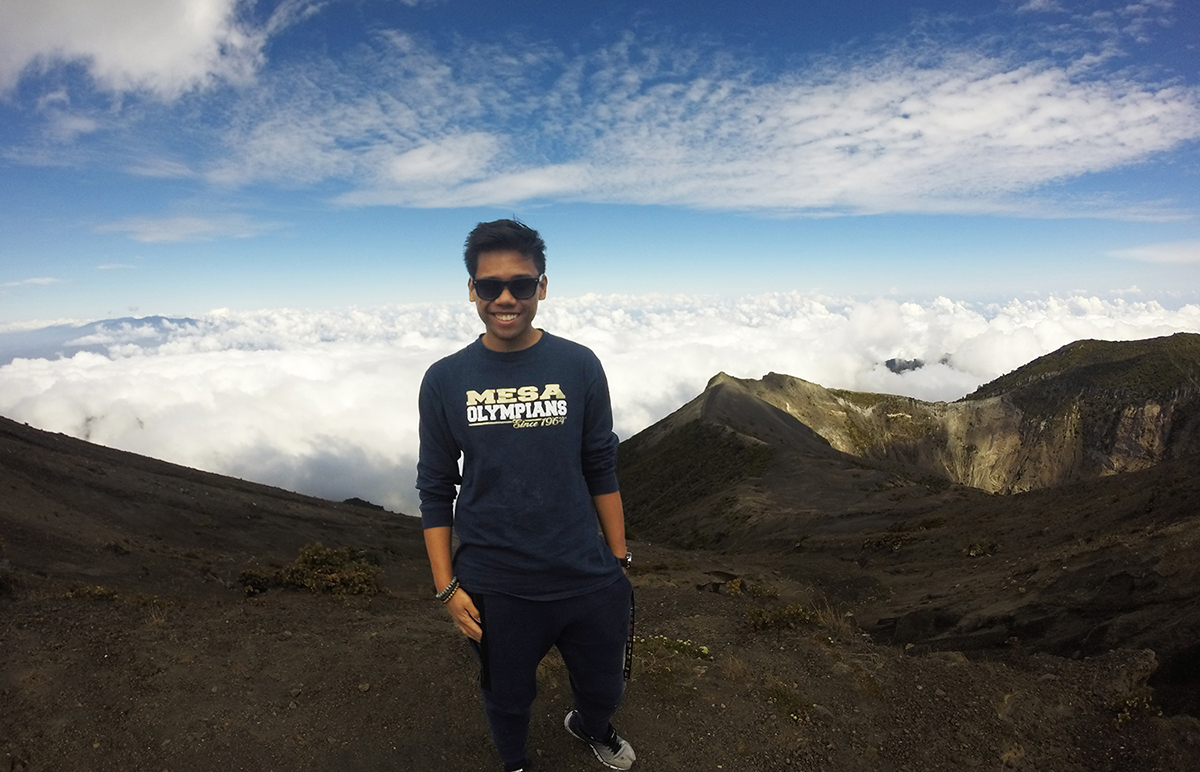 International Education Week highlights travel opportunities
November 18, 2019

|
The San Diego Community College District (SDCCD) will participate in International Education Week from November 18 through 22, 2019 to highlight the message that not all education happens in the classroom. World experience is an opportunity for students to grow and learn from the world around them. The SDCCD's Dean of Instructional Services Antonio Alarcón explains how international travel and study abroad can enrich the education of any student.
How are the SDCCD, colleges and CE acknowledging International Education Week?
The Colleges and Continuing Education are very active participants in International Education Week. Each college has an International Education Coordinator who helps to develop the weekly schedule of events, which typically include tabling, promotion of study abroad opportunities and scholarships, films, and other activities. Ultimately the events help further the District's international education goals of 1) Increase study abroad opportunities for students; 2) Increase awareness of international and global events and activities; and 3) increase internationalization of the curriculum.
What are the highlights of the District's international program?
The International Education Program has been working hard to promote study abroad for as many students as possible. The faculty coordinators help students apply for scholarships and other sources of funding. Also, each campus supports students in completing applications for programs, getting ready for their trips, and connecting with other individuals who have participated in these life-changing activities. Students are able to attend study abroad programs through any campus that offers them. Scholarships are available, and even federal financial aid (such as Pell Grants) can be used in some cases.
How are we as a District promoting new opportunities?
The District promotes opportunities at the campus level. The coordinators and faculty running study abroad programs will visit classrooms, table at events, and use social media. The District's new "I am Study Abroad" campaign has been launched and is being promoted widely at the colleges and on social media.
To learn more about study abroad programs contact:
City College Study Abroad - Coordinator Rosie Sandoval at 619-388-3295 or rsandova@sdccd.edu
Mesa College Study Abroad - Coordinator Dora Schoenbrun-Fernandez at 619-388-2228 or dschoenb@sdccd.edu
Miramar College Study Abroad - International Education Coordinator Judy Patacsil at 619-388-7564 or jpatacsi@sdccd.edu
Events set for International Education Week are:
Monday, November 18
Summer Study Abroad Philippines Presentation
Miramar College - 7:30 p.m. Humanities Building: H-105

Tuesday, November 19
International Education Exhibitor Fair
Mesa College - 10 a.m. to 1 p.m., Sunrise Plaza
Iceland Program: Guided Tour Summer 2020
Mesa College - 2 to 3 p.m. LRC 436
Spain Summer 2020 Study Abroad Information Session
Mesa College - 2:30 to 3:30 p.m., LRC 229
Peru Winter 2020 Study Abroad Information Session
Mesa College - 4 to 5 p.m., LRC 229
International film and discussion
Miramar College - 5:30 to 7:30 p.m. Math Building: M-203
"La Misma Luna" – Spanish Film English subtitles.

Wednesday, November 20
Displays of Culture
Mesa College - 9:30 to 11 a.m., Sunrise Plaza
Panel of Former Peace Corps Volunteers
Mesa College - 11:10 a.m. to 12:35 p.m., Sunrise Plaza
Common Grounds
Mesa College - 12:30 to 1:30 p.m., MC 211
World Party
Mesa College - 2:30 to 4 p.m., MC 211 (Free food, prizes and games)
International Literature Discussion
Miramar College - 3 to 4:30 p.m. in Room H-105
The San Diego Miramar College Diversity and International Education Committee will celebrate International Education Week with a discussion of some contemporary literary works that represent the international world and its diverse people. Admission is free. Attendees will receive a free book on a first-come, first-served basis. Books are Washington Black by Esi Edugyan, Smoke and Ashes by Abir Mukherjee, Stationery Shop by Marjan Kamali, and The Affairs of the Falcons by Melissa Rivero.

Friday, November 22
An Evening of Dance
City College's Saville Theatre - 7:30 to 9:30 p.m. $10 (cash only please) at the door. Get tickets.