Author James McBride to Speak at 'Reclaiming the Humanities' conference
April 1, 2019

|
Bestselling author James McBride (The Color of Water: A Black Man's Tribute to His White Mother) headlines an April 19 conference at San Diego City College aimed at exploring how the arts and humanities can build bridges across borders, disciplines, and spaces.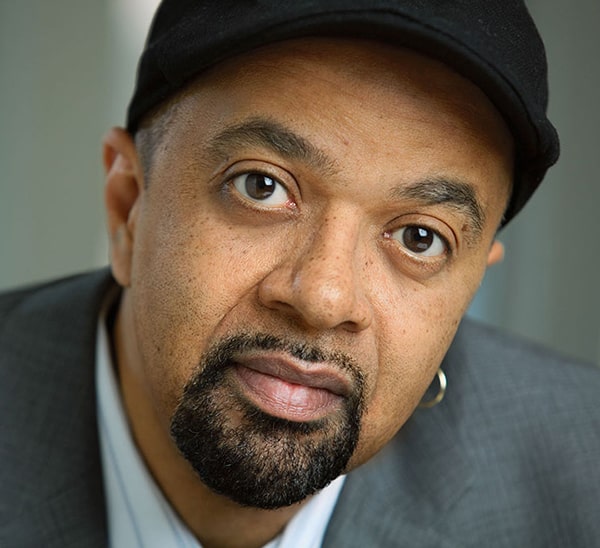 Reclaiming the Humanities second annual Conference: Bridging Borders, Disciplines, and Spaces is part of the Preparing Accomplished Transfers to the Humanities (PATH) Program, a collaboration between the San Diego Community College District - San Diego City, Mesa, and Miramar colleges - and the UC San Diego Arts and Humanities Division to create a pipeline of successful humanities students leading from the SDCCD to UC San Diego. The PATH Program is funded through a $2.59 million grant from the Andrew W. Mellon Foundation.
Conference highlights include a keynote address by McBride titled The Wings of Creativity: The Humanities, and a presentation from UC San Diego professors Teddy Cruz and Fonna Forman titled Where is Our Civic Imagination? Cruz and Forman are principals in Estudio Teddy Cruz + Fonna Forman and have served as special advisors on civic and urban initiatives for San Diego, led the development of the city's Civic Innovation Lab, and founded the UC San Diego Cross-Border Initiative, which tackles issues of poverty and social equity, and resilience in the region.
McBride is a well-known author probably best known for The Color of Water, which spent more than two years on The New York Times bestseller list and has sold more than 2.5 million copies. He also wrote The Good Lord Bird, a novel that captured the 2013 National Book Award for fiction.
The April 19 conference is scheduled to start at 9:30 a.m. and will be held in Room 140 of the Corporate Education Center at City College's Math & Social Sciences (MS) Building, 1551 C St. in downtown San Diego.
Attendance is being limited to students and faculty. Registration, and further information about the conference, is available at Eventbrite.