Mesa's Kim Perigo embracing roles in leadership
October 18, 2019

|
What makes Kim Perigo, Ph.D. tick? "I'm just a person who believes that if you don't like something, you should act, rather than react," said the award-winning Mesa College communication studies professor.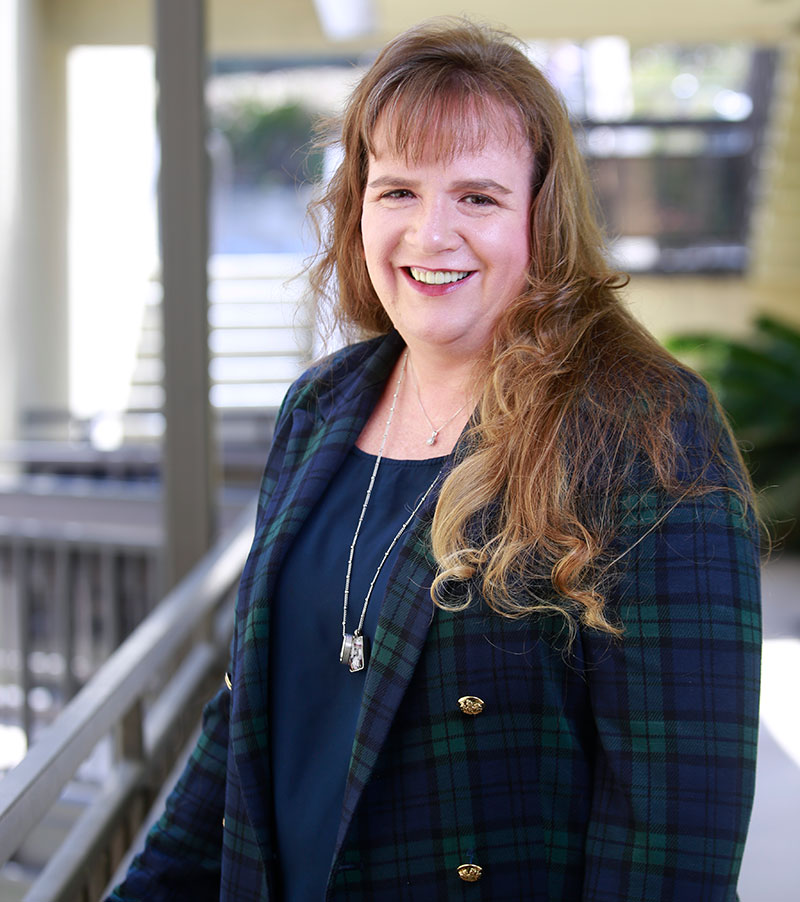 It's a recipe for success. Perigo was appointed this past spring to the California Community Colleges' Board of Governors, she has served as president of the Mesa College Academic Senate, and she is a member of the Faculty Association of California Community Colleges and the Academic Senate for California Community Colleges. Perigo also directs the Mesa College Speech and Debate Team, which has won international competitions in London (2008), Berlin (2010 and 2019), and Antwerp, Belgium (2013).
As a member of the California Community Colleges' Board of Governors, Perigo's voice is being heard. The Board of Governors sets policy for the nation's largest higher education system and largest provider of workforce training, and it meets regularly with state and federal officials and leaders of business, labor, and community groups.
"I went to Grossmont College via a Board of Governors fee waiver, and now I sit on that same Board of Governors that gave me an opportunity," Perigo said. "That fact has not been lost on me."
Growing up in the suburbs of Denver, Perigo had no interest in attending college after graduating from high school and flourished financially as a bartender, waitress, and restaurant manager during a 23-year career in the hospitality industry that began in Colorado and continued after she moved to San Diego in her 20s. Although the money was good, the 15-hour days were taking their toll. She began her transition to academia by enrolling at Grossmont College before transferring to San Diego State, where she earned bachelor's and master's degrees in communication and a doctorate in postsecondary leadership with an emphasis in community colleges. She was hired at Mesa College in 2006.
"That's where I wanted to work," Perigo said. "Their reputation was the main thing. We used to call it Harvard on the Hill."