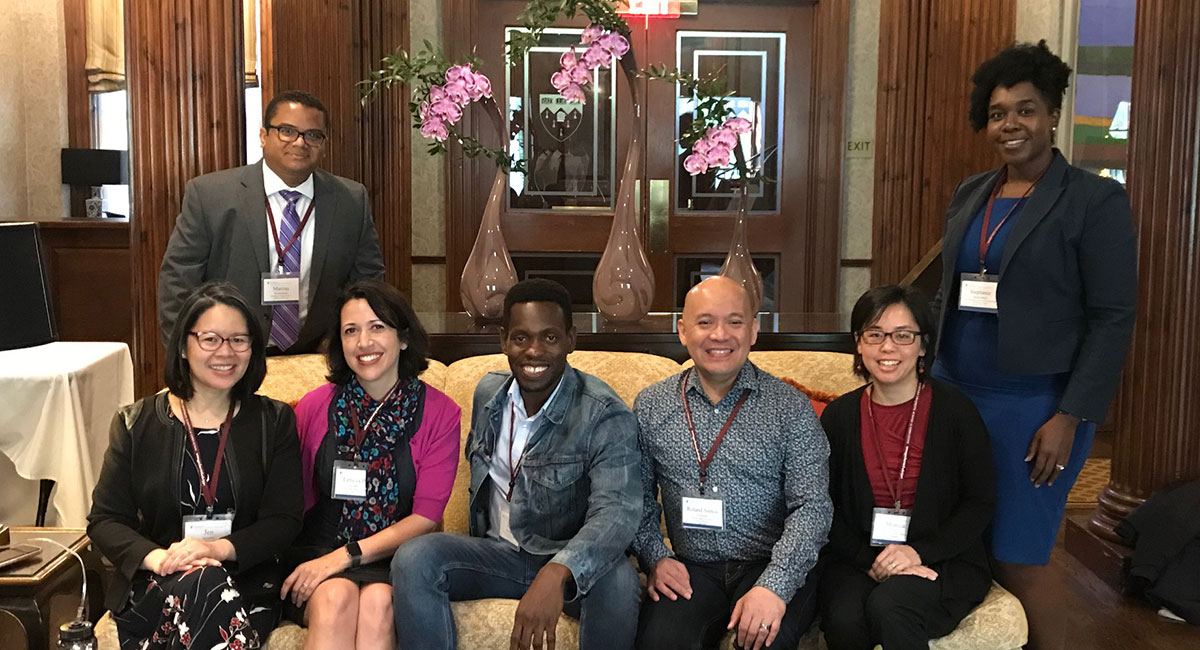 Trip to Harvard brings boost to Mesa College's HSI program
August 16, 2019

|
As the manager of San Diego Mesa College's Hispanic Serving Institution (HSI) Program, Dr. Leticia P. López is doing what she can to ensure success in her leadership role in a program that serves so many.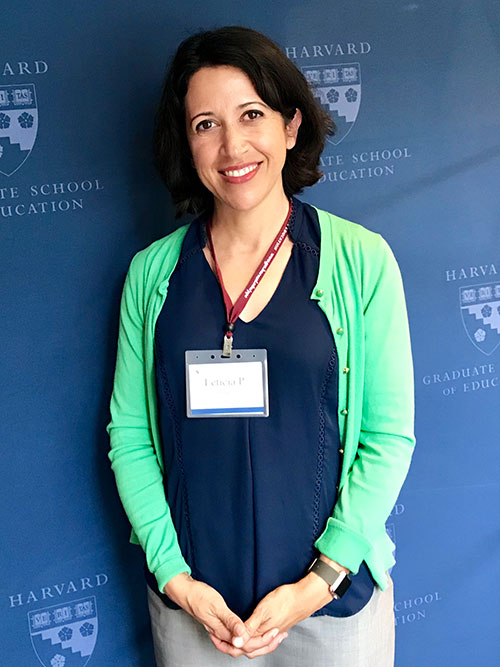 The HSI program offers services and resources to Latinx student and low-income student populations to promote academic success. López and her staff work to ensure the right resources are available to students and the grants to support those resources are in place. In June, López traveled to Harvard University to take part in the Management Development Program in the Graduate School of Education to hone her management skills and bring what she learned back to Mesa.
The two-week program drew education professionals from around the world, including Africa, the United Kingdom, Australia, Norway, Spain, France, as well as many from the Midwest and the East Coast. Of the 114 participants, four represented community colleges. They learned about the challenges of organizational change and more about their roles in managing complex and multi-constituent college and university campus environments.
"The program organizers and guest speakers spent an entire day on the topic of the impact of community colleges in the U.S. It was apparent in our breakout sessions that university deans and managers were unaware of the tremendous impact we have in our communities and the networking opportunities available," López said. Some of the university leaders had heard of Historically Black Colleges and Universities (HBCUs) and Tribal Colleges and Universities (TCUs), but not Hispanic Serving Institutions (HSIs). López, therefore, had a chance to share information about what HSIs do and why the federal designation exists.
Mesa College's HSI team consists of 15 members who coordinate outreach and student support services to Latinx students and low-income students early on in their education. For instance, CRUISE (Creating Rich Unique Intellectual Student Experiences) started out as an HSI Title V grant pilot project that has now been institutionalized. This summer, Mesa offered six CRUISE sessions from June to August. Sessions are free and available to recent high school graduates and first-time or returning college students. As of August 1, CRUISE has served over 800 incoming students and will have assisted over 1,000 students by the time all sessions are done, which is a record-breaking number for the program's five years of service.
Related Story: Mesa College librarian
makes the most of summer break
"HSI's are intended to strengthen the capacity of our institution, which has over 25 percent Latinx enrollment. It is also designed to enhance our academic offerings , expand educational opportunities, and improve academic retention, success, and transfer of our Latinx and low-income students. The impact affects all students as we address equity gaps," she said.
With those goals in mind, López hoped to gain perspective at the Harvard MDP Program on how she can better shape leadership within her team. "It's not only about me growing as a leader, but helping others find their leadership potential," she said.
The Harvard program focused on four frames of leadership – Structural, Human Resource, Political, and Symbolic. Participants were encouraged to analyze their own leadership and evaluated their strengths and weaknesses.
When discussing one her challenges López said, "Mine was leading from a symbolic framework, surprisingly. At Harvard, I worked on developing my personal narrative within the symbolic framework so that stories of equity, inclusion, and social justice are woven into the essence of why we, as an HSI team, do what we do."
López said her strengths in leadership fell under the Structural and Human Resource categories. She understands the policies and procedures, connecting with people, asking for support in the right areas, and institutional effectiveness.
During her 15 years as a Spanish professor at Mesa and two years as a Program Manager, López gained leadership experience by attending the San Diego Community College District's Faculty Leadership Academy and by working in various program coordinator roles at Mesa.
"Anyone considering a career in management should get their feet wet with coordination roles, such as Honors, International Education, or Professional Learning. You don't know if you'll like it unless you try it," López said.
Her experience with the Harvard Institute was such a positive one that several members of the cohort have agreed to meet for a reunion in San Diego next year.
"I highly recommend it. It's a two-week investment, but it's unlike anything I've ever done. There's so much personal growth involved. You also get to meet deans and university managers from all over the world."