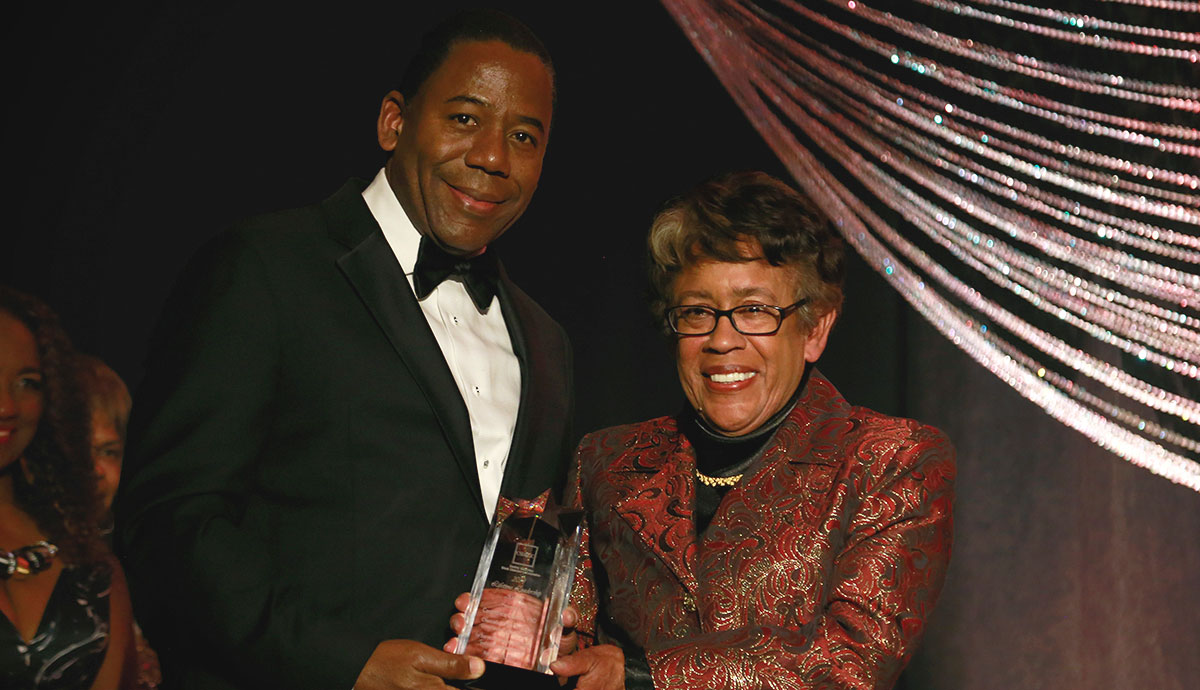 Chancellor Carroll earns Lifetime Leadership Award
November 18, 2019

|
San Diego Community College District (SDCCD) Chancellor Constance M. Carroll has been honored with a Lifetime Leadership Award by the Central San Diego Black Chamber of Commerce.
Chancellor Carroll was recognized November 16 during the chamber's ninth annual gala, themed "Celebrating the Power of Women," at the U.S. Grant hotel in downtown San Diego.
"Chancellor Carroll has spent a lifetime dedicating her whole being to bettering the community, to expanding access to a solid education, to ensuring that everybody, no matter their status, has an opportunity to become the best they can be," said J. Bruce Mayberry, chair of the Central San Diego Black Chamber of Commerce Board of Directors. "It is an honor and a privilege to bestow this award to Dr. Carroll, a true leader and an inspiration to all."
Chancellor Carroll has been chancellor of the SDCCD since 2004 after serving 11 years as president of San Diego Mesa College. As chancellor, Dr. Carroll has overseen a transformation of San Diego City, Mesa, and Miramar colleges, and San Diego Continuing Education funded through the voter-approved, $1.555-billion Propositions S and N bond measures. She's also a national leader in the tuition-free Promise movement and in establishing the California Community Colleges Baccalaureate Pilot Program, among other initiatives. In addition, she was appointed by President Barack Obama and confirmed by the United States Senate for a six-year term on the National Council on the Humanities, and she has served on numerous local, state, and national boards and committees committed to educational and economic excellence.
Prior to arriving in San Diego, she was president of Saddleback College in Orange County and president of Indian Valley Colleges in Marin County, where she also spent one year as interim chancellor of the Marin Community College District.
"The greatest achievement in higher education is service to students," said Chancellor Carroll. "I appreciate this award because it recognizes not only my own years of service to students, but also underscores the important role community colleges play in preparing students for both transfer to universities and for employment. Because our students continue to live in the San Diego region, our collective effort benefits the entire regional economy. I am proud to have played a role in this important work."
In addition to Chancellor Carroll, the Central San Diego Black Chamber of Commerce honored the SDCCD as organization of the year for its commitment to diversity and inclusion.
This was the second time in a month Chancellor Carroll received a lifetime honor award. She also was presented with a Lifetime Achievement Award from the National Association for Community College Entrepreneurship on October 14 in Newport Beach.