District launches new student portal, mySDCCD
April 9, 2019

|
We are pleased to announce that the NEW student portal at mySDCCD now has the college summer 2019 class schedule available. This is an important milestone for City College, Mesa College and Miramar College as we transition to a new system to provide easier access and better service for students.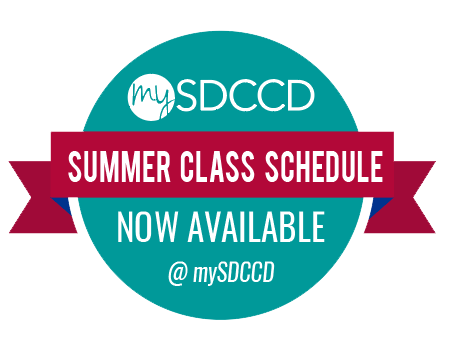 The mySDCCD portal requires the following for optimal use:
An up-to-date browser (Chrome 58+, Firefox 65+, Internet Explorer 11, Safari 10.x +)
'Pop-Ups' enabled for our domain site: "sdccd.edu"
If students need help ensuring their browsers or devices meet these requirements, they can go to mySDCCD Portal Guide for step-by-step instructions.
Note that there is a Student Support Center as well as Staff Support Center with helpful links and information. If students need assistance please refer them to the Student Help Desk or they can email us at myhelp@sdccd.edu.
We are strongly encouraging students to go to the new portal and access the college class schedule well in advance of their registration appointment time to make sure there are no access issues with their computers or devices.
Please note there have been some changes to the summer registration dates since preparing for go-live is taking a bit longer than planned. Following are the updated dates.
Colleges
May 3: Summer registration date and time available on mySDCCD
May 20: Summer registration begins
May 28: Open registration begins
Continuing Education
May 20: Summer registration begins on mySDCCD
Thank you for your patience as we make this important upgrade in our technology and systems for students.