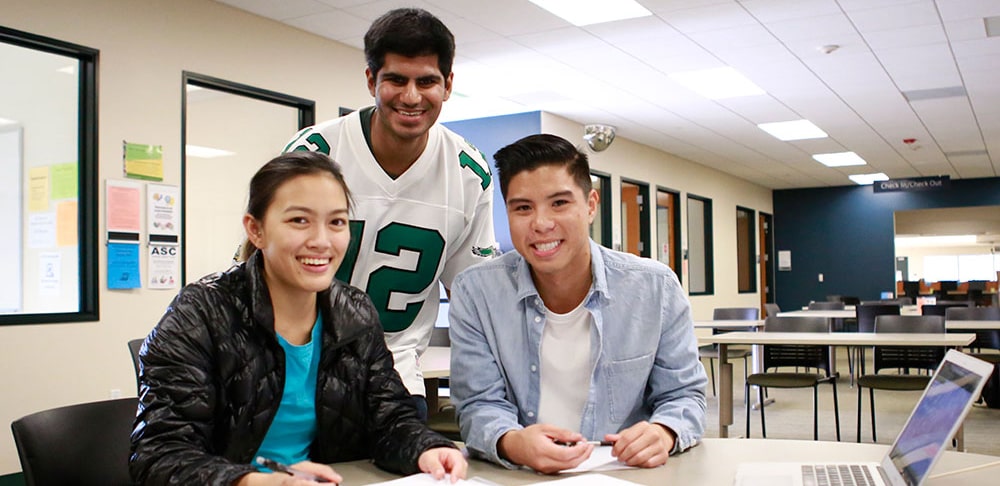 Open registration for summer classes begins May 28
May 20, 2019

|
Students interested in completing some of their general education requirements will have more than 1,100 San Diego Community College District courses to choose from when open registration for summer begins May 28. The summer session at San Diego City, Mesa, Miramar colleges begins June 3 but features convenient start dates throughout the summer.
"A third of the courses being offered this summer by the SDCCD are online, which is especially convenient for students on break from a four-year college or university," said Lynn Neault, Vice Chancellor of Student Services. "Since classes are just $46 a unit for California residents, taking a summer class is a cost-effective way of completing your degree."
Students enrolled in high school can also take advantage of the large number and variety of college classes offered this summer and get a head-start on their college education. High School students can visit the admissions office on campus to apply to be admitted as "Special Part-Time" high school students.
In addition to college credit classes this summer, San Diego Continuing Education is offering hundreds of free, career-training programs that provide the skills and knowledge to land good-paying jobs in high-demand industries ranging from construction to computer technology. In all, Continuing Education has more than 900 course sections to choose from.
New this summer is the mySDCCD portal, which offers more functionality including the convenience of being able to view the class schedule and register via mobile devices. For more information about summer classes, visit mySDCCD.