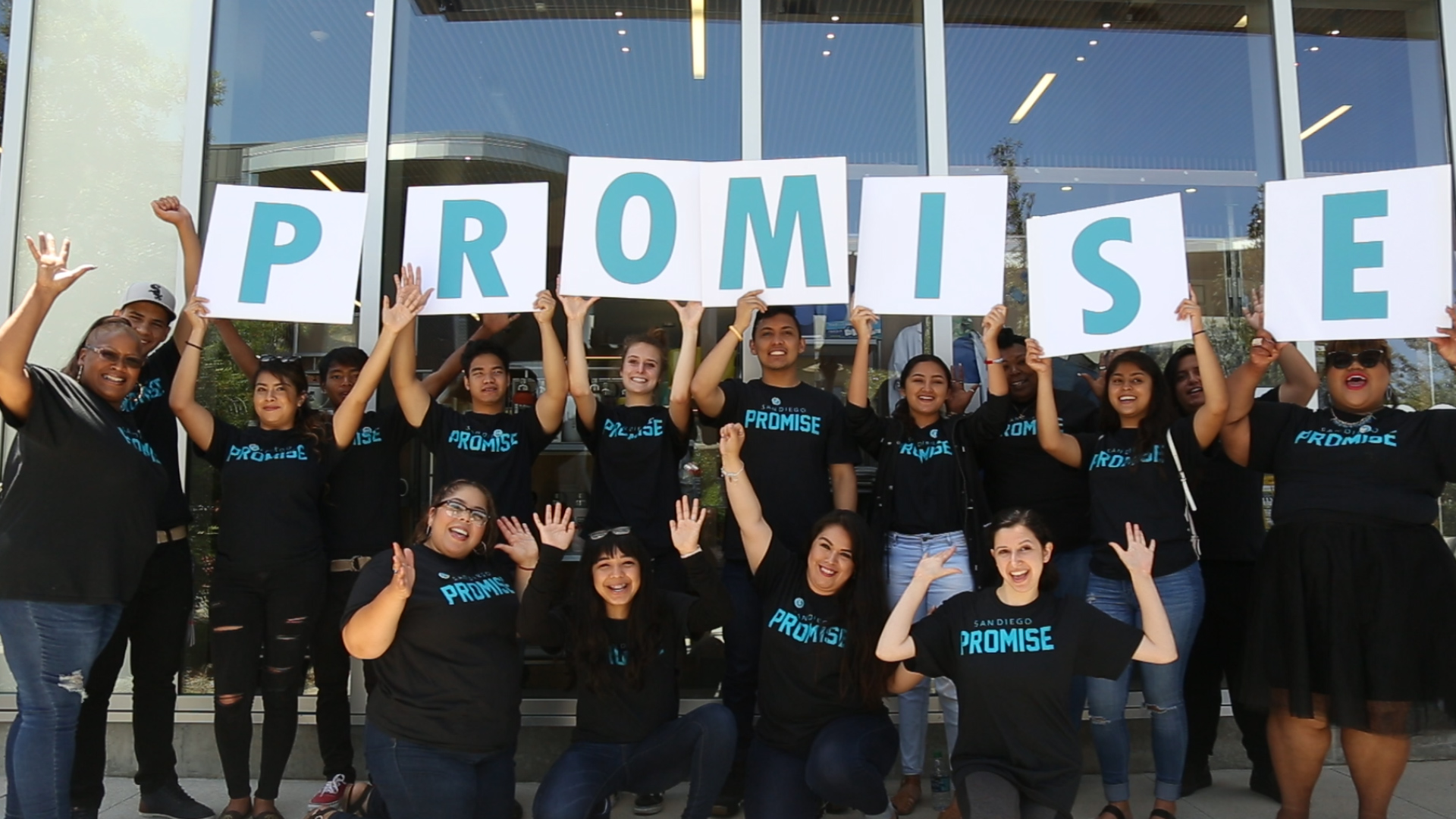 San Diego Promise grads say free tuition program was life changing
May 14, 2019

|
Among the district's record 4,000 graduates this spring are several dozen students from San Diego City, Mesa, and Miramar colleges who are graduating debt-free thanks to the San Diego Promise free community college program.
At least 50 San Diego Promise students are expected to earn an associate degree this spring and many others have completed their transfer requirements and have been accepted to a four-year university this fall.
That's the type of return-on-investment San Diego Community College District leaders envisioned three years ago when they launched the program with a focus on completion.
The San Diego Promise provides two years of tuition-free education, book grants, and support services for first-time, full-time students. The Promise has grown to include more than 2,000 students in 2018-19 after being launched as a pilot program of 186 students just two years ago. More than 2,500 students have taken part in the program since it began in 2016-17.
Because of additional counseling and support services, San Diego Promise students earn higher GPAs, and complete more classes than their non-Promise peers.
Who makes up the San Diego Promise? Here are three students who embody what the program is all about.
Oscar Garza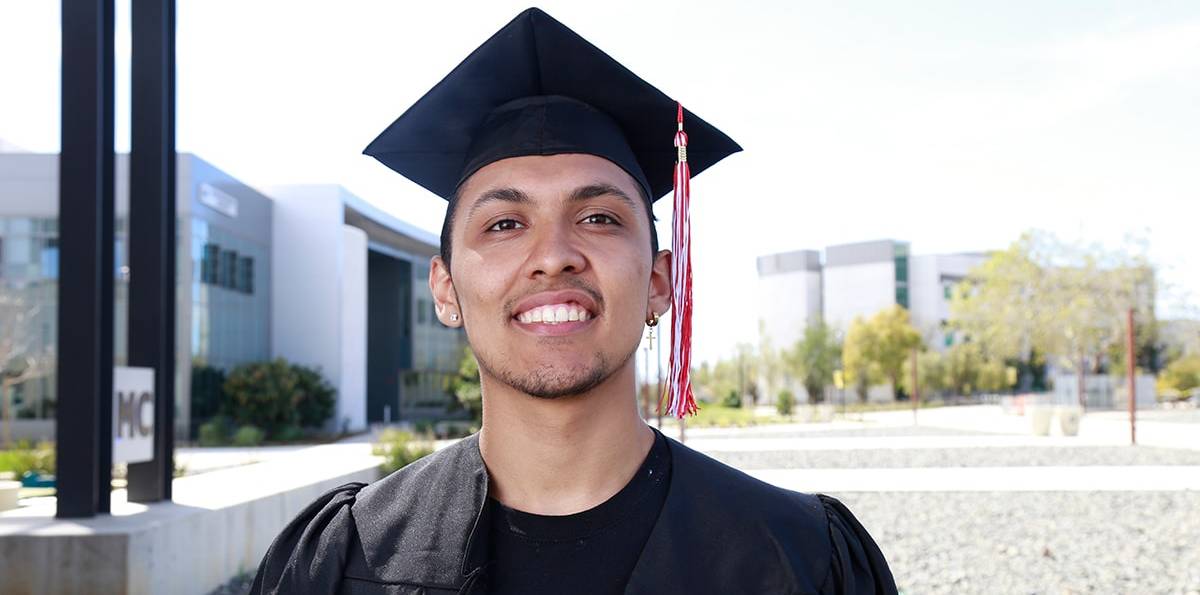 Oscar Garza was leaning toward working as a laborer after graduating from high school – until a friend urged him to enroll at San Diego City College and an English teacher told him about the San Diego Promise program that would cover his tuition and help pay for his books. Two years later, Garza graduates May 24 with an associate degree in kinesiology and will take a GPA in the neighborhood of 3.4 with him when he transfers to San Diego State University this fall.
His long-term goals include securing a master's degree in occupational therapy and a career as an occupational therapist, a profession with an average annual wage of more than $93,000 in San Diego County, according to the Bureau of Labor Statistics.
Once shy and unsure of himself, Garza said the San Diego Promise helped him hone his confidence.
"It changed my life," said Garza, 20. "The Promise provided me with so many resources and City College provided me with so many activities to get me on track and keep me on track so I could pursue my education. If you're lost in life, being here can help you out, 100 percent."
A resident of Golden Hill, Garza – who is in the country through the Deferred Action for Childhood Arrivals (DACA) program – enrolled at La Jolla High School because of the educational opportunities it afforded. Getting there, however, required waking up at 5 a.m., taking a public bus to Einstein Middle School on the other side of the 94 freeway and then hopping on a school bus to the La Jolla campus.
Garza thought his formal education would conclude after earning his high school diploma, and he was set on going to work as a construction laborer.
"I didn't really have the motivation to go to college," he said. That changed after a close friend who attended City College urged him to give it a try. About the same time, his English instructor at La Jolla High told him about the San Diego Promise.
His future would forever be changed. Garza took part in a San Diego Promise orientation, met with counselors, developed an educational plan, and enrolled in a personal growth class. He also was accepted into the San Diego City College Price Scholarship Program, which provides mentorship to incoming freshmen, affords invaluable volunteer experiences, and provides a $10,000 scholarship. For the past two years, Garza has served as a mental health peer educator, "just educating people about mental health issues and letting them know about the mental health services that are out there."
Brenda Torres, San Diego Promise coordinator at City College, has seen Garza evolve.
"I have had the great pleasure to see him grow, to see his confidence grow," Torres said. "He is now a very focused individual committed to his academics and to helping others, and he will go far."
City College Commencement is May 24 at 5 p.m. at the San Diego Convention Center's Ballroom 6A, 111 W. Harbor Drive.
Yolanda Granados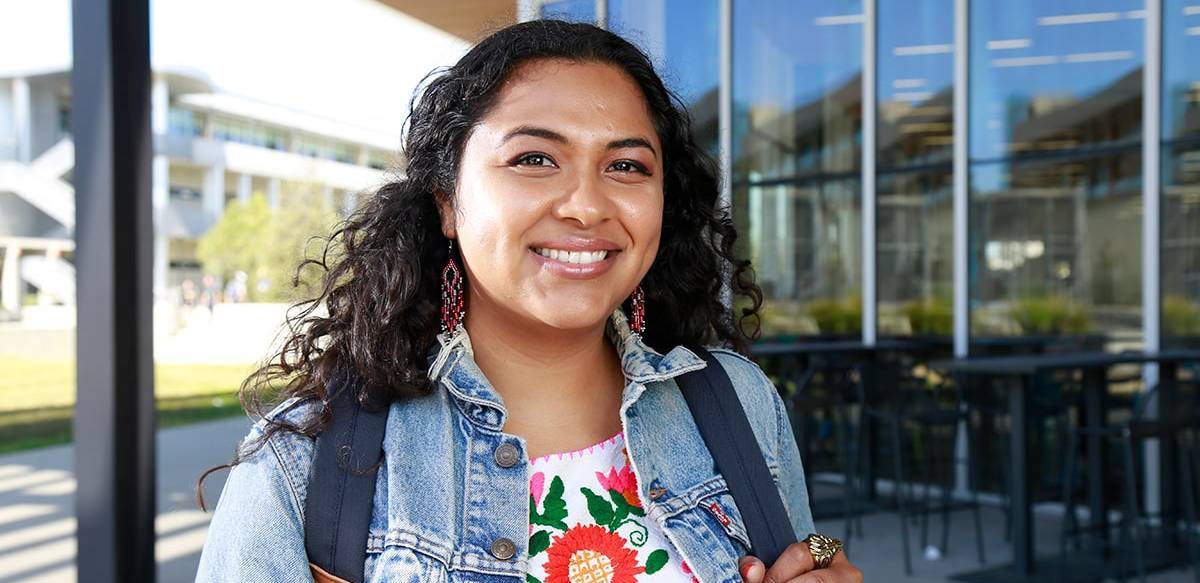 Yolanda Granados earned a certificate in interactive media and computer programming at San Diego Continuing Education, she is wrapping up an associate degree program in studio art from Mesa College, and she will transfer this fall to Cal State Long Beach for her bachelor's degree before embarking on a career in art therapy.
Just a couple years ago she was struggling to get by on a minimum wage job. She says she couldn't have done it without the San Diego Promise.
"This was an opportunity I never had before in my life," she said of the Promise. "I didn't have to worry about books or tuition. You get one counselor assigned to you who is keeping track of you and your progress, and you get your school paid for. Yes, I'd say the Promise is pretty cool."
Granados, 29, had given community college a try after graduating from Orange Glen High School in Escondido, but a lack of direction, a lack of money, and the need to work full time prompted her to give up. "It was bad," Granados said. "It had hit rock bottom. I had to learn how to make $25 last two weeks."
Several years of low-paying jobs led Granados to go back to school.
"I was at a point in my life where I was getting older and I wanted to get a certificate in a trade and get a better job and start a career," Granados said.
She turned to San Diego Continuing Education's North City Campus and its Interactive Media & Computer Program, an intensive program that meant classes at night and on Saturdays. While completing the requirements for her certificate, Granados heard about the San Diego Promise and applied. She couldn't believe her good fortune when she heard she was accepted.
"I was really excited," Granados said. "I think I started crying."
The San Diego Promise, which provides two years of free tuition and book grants for first-time, full-time students, allowed Granados to transfer to Mesa College with the 17 units she earned during her certificate program.
"My entire experience at the San Diego Community College District has been like one door being opened, and then another door being opened, and then another door being opened," Granados said.
Mesa College Commencement will be held May 18 at 3 p.m. in the University of San Diego's Jenny Craig Pavilion.


Marcelo Cong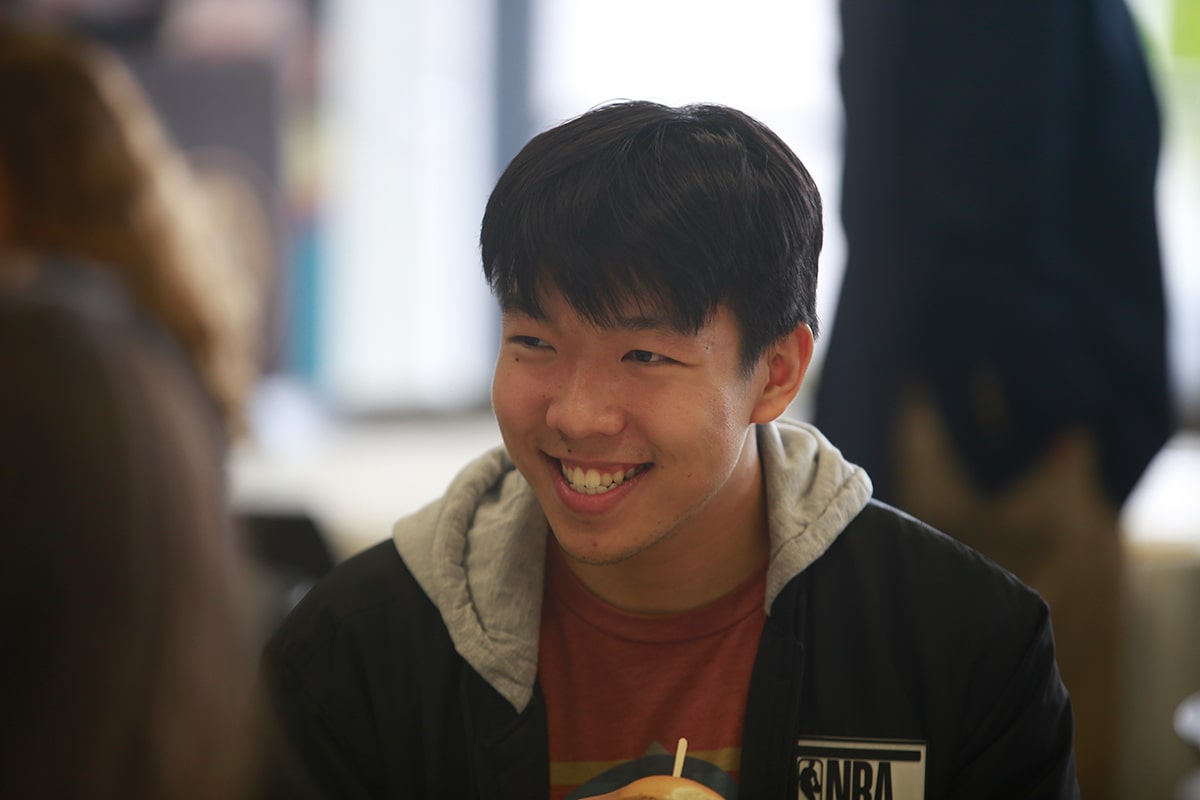 Unable to afford the rising costs of attending a four-year college or university, Marcelo Cong instead enrolled at Miramar College through the San Diego Promise after graduating with honors from Mira Mesa High School in 2017. Two years and zero debt later, he is transferring from Miramar with an associate degree in physics and going to UCLA to study aerospace engineering.
Cong leaves Miramar with a grade point average of 4.0 and two years of strong student engagement. He was among a small number of national finalists this spring for the prestigious Jack Kent Cooke Undergraduate Transfer Scholarship.
"I really couldn't be happier," Cong said. "Going to Miramar through the San Diego Promise worked out well for me. I would have had to have gone into debt to go straight to a four-year school from high school."
Cong was born in Brazil and raised in Sao Paulo until he moved with his mom to Mira Mesa when he was 14. Now 20, Cong heard about the San Diego Promise while at Mira Mesa High, where administrators and teachers made announcements whenever a student was accepted into the program. "The Promise was a big deal at my high school," Cong said. "It created a lot of excitement."
After enrolling at Miramar, Cong became a Promise disciple, serving first as a Miramar College Outreach Ambassador and then a Miramar College Outreach Mentor focusing on the San Diego Promise. As an ambassador, Cong represented Miramar College and the program during visits not only to local high schools, but also in the community. As a mentor, he meets regularly with a cohort of approximately 100 San Diego Promise students to check in on their academic progress and discuss any challenges they may be facing.
He faced more than his share of challenges along the way. After his mother was evicted from their apartment, Cong was forced to live in his car for several weeks until he could find a place of his own.
Current plans include earning a bachelor's degree, gaining experience in the aerospace industry by working at NASA or a private company for a few years, then returning to school for a postgraduate degree.
"Marcelo is an intelligent, dynamic, and charismatic individual who is driven to succeed in all of life's potential," said Miramar College Student Services Technician Sara Haddad, who is Cong's direct supervisor. "I am so pleased to have witnessed him flourish through his time at Miramar."
Said Cong: "I'm very pleased with how everything is working out."
Miramar College Commencement is May 17 at 1 p.m. inside Hourglass Fieldhouse. Miramar College is at 10440 Black Mountain Road.