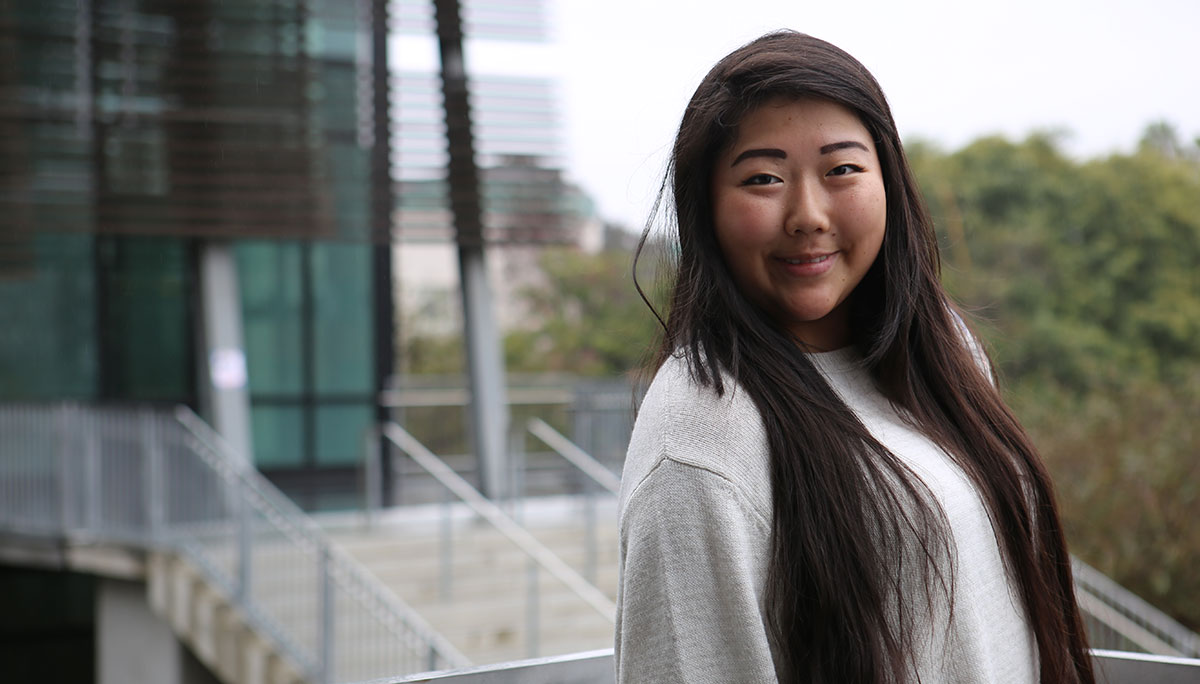 Designing a future at City College
July 15, 2019

|
Rebekah Chon was majoring in film and media at UC Santa Barbara when she decided to return home to San Diego following her junior year. "I needed a change in my education," said Chon, 25. That change came in fall 2018 when she enrolled at San Diego City College and its award-winning Graphic Design program. Now she has her sights set on securing a certificate next year. We recently talked to Chon about life at City College and her plans for the future.
Q. What have you found at San Diego City College that you didn't find at UC Santa Barbara?
A. City College is filled with supportive staff and students, which really took me by surprise. My professors are working around the clock, always making sure that I have my questions answered, and if I can't reach them right away, the students are more than willing to help. There's a sense of community that is unparalleled to anything I've experienced before.
Q. What drew you to City College?
A. I was looking for something affordable, accessible, and yet wouldn't be a waste of time. I feel so lucky to have come across City College because it has more than exceeded my expectations. Additionally, the campus is located in such a fun part of San Diego. I used to only go downtown for special occasions but now I feel like I get to take advantage of everything downtown San Diego has to offer.
Q. What stands out about the City College Graphic Design program?
A. The students are incredibly talented and creative. Partnered with the professors, the environment heavily focuses on fostering creativity and hard work. I've never felt uninspired or stuck because of the knowledge and resources being shared amongst the students. Everyone is coming from a place of wanting to better themselves, and it feels like the door is always open for people to help and collaborate with each other.
Q. What are your long-term goals?
A. I hope that someday I can have an enriching and challenging graphic design job, doing projects that I am passionate about. Regardless of the type of work that I am doing, I want to feel proud of my designs and for others to enjoy them.
Q. Most memorable City College moment?
A. Although I only have one semester under my belt so far, I already have a myriad of positive memories. Of all of them, the most memorable is a Secret Santa gift exchange held between my close classmates. On the last day before winter break, a group of us had a blast opening our presents in the lab before class started, and I really appreciated how much we had grown to know each other within the past few months. I couldn't believe how quickly I made these fantastic and talented friends.