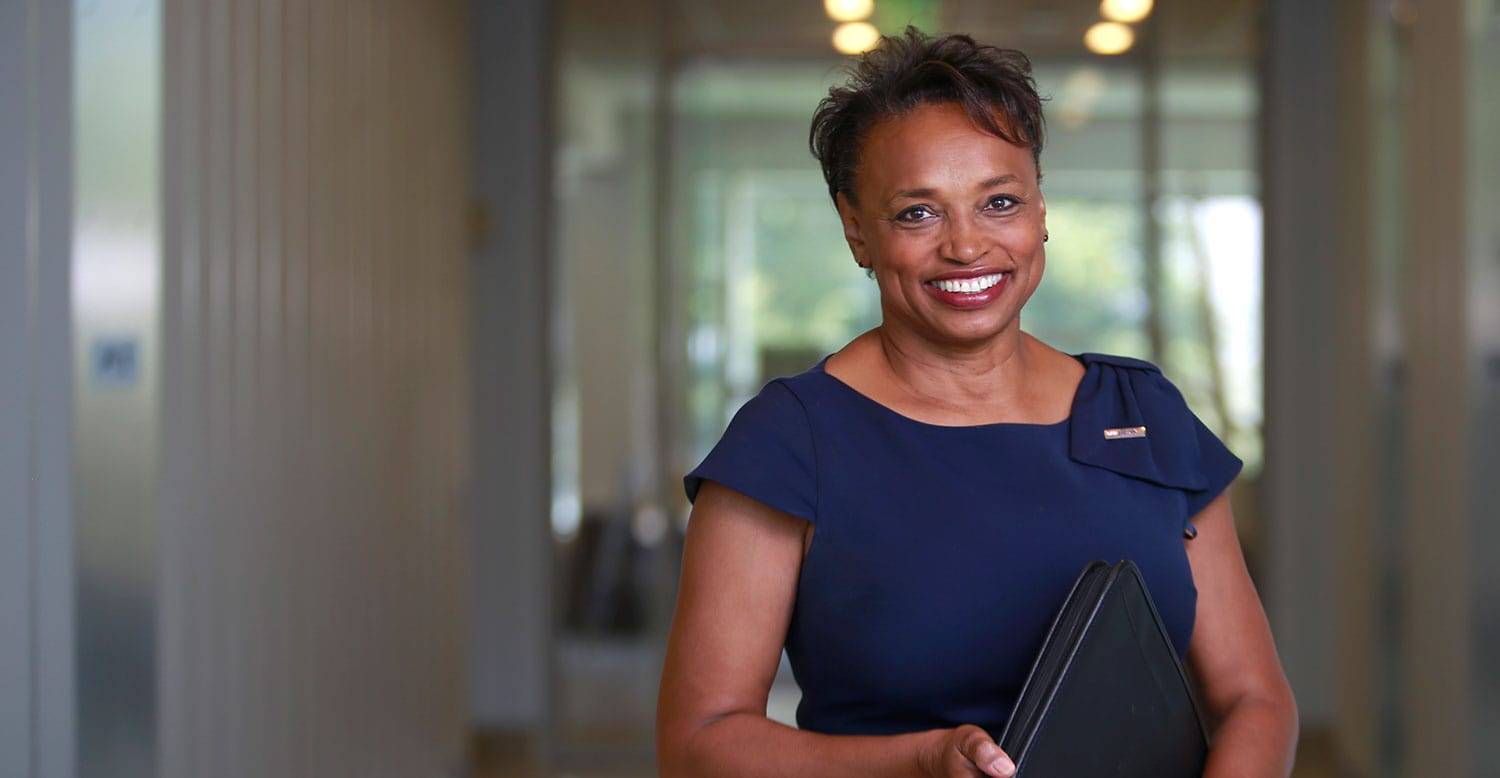 Engaging with the SDCCD and the community
October 28, 2019

|
As Vice President and Community Affairs Manager for US Bank's Southern California region, Rockette Ewell knows a thing or two about how nonprofits, businesses, and public education systems work with others for the benefit of all. She sees the San Diego Community College District as an area leader.
"I am impressed with how thoughtful and meaningful the District is in its community engagement choices and in looking for partnership opportunities in furthering the public good," said Ewell, who serves on the San Diego Promise Development Committee along with other philanthropists and business leaders dedicated to growing the tuition-free program. "The San Diego Community College District is transformative in the way it supports and sustains student success, and we at US Bank are proud to be involved."
A Valued Partner
Born and raised in Houston, Ewell earned a bachelor's degree in religion from Princeton University and returned to Texas, eventually settling into a job at a regional bank monitoring compliance with the Community Reinvestment Act, a federal law encouraging financial institutions to meet the needs of borrowers in low- and moderate-income neighborhoods.
Ewell found her passion and has focused her career toward addressing long-standing issues of structural racism and discrimination targeting underserved populations, just as the SDCCD aims to do. Along with the San Diego Promise, the District addresses increased food insecurity among students and the community with a free farmers market — The Stand — at Mesa College, where donations of nonperishable food items, gently used professional or business casual clothing, or unopened hygiene products also are accepted. And City, Mesa, and Miramar colleges each have year-round food pantries on campus in partnership with Feeding San Diego.
Ewell later became Executive Director of The Campus District, a Cleveland nonprofit investing in several neighborhoods near the city's downtown core. When her husband, Robbi, landed a position as San Diego City College's Dean of Information and Learning Technology, the couple moved out West and settled in Scripps Ranch. She has been with US Bank for the past five years.
Committed to the Promise
Ewell is among the San Diego Promise's biggest cheerleaders. And with good reason.
"What makes the San Diego Promise so effective is that in addition to not having to pay tuition, students are provided book grants, counselors, guidance, and a supportive community to help them succeed in reaching their goals," she said. "When you look at all the measures of success — graduation rates, graduating on time, retention, GPA — Promise students are doing better than students who are not in the Promise program. Tuition is critical, but just having your tuition covered doesn't ensure success."