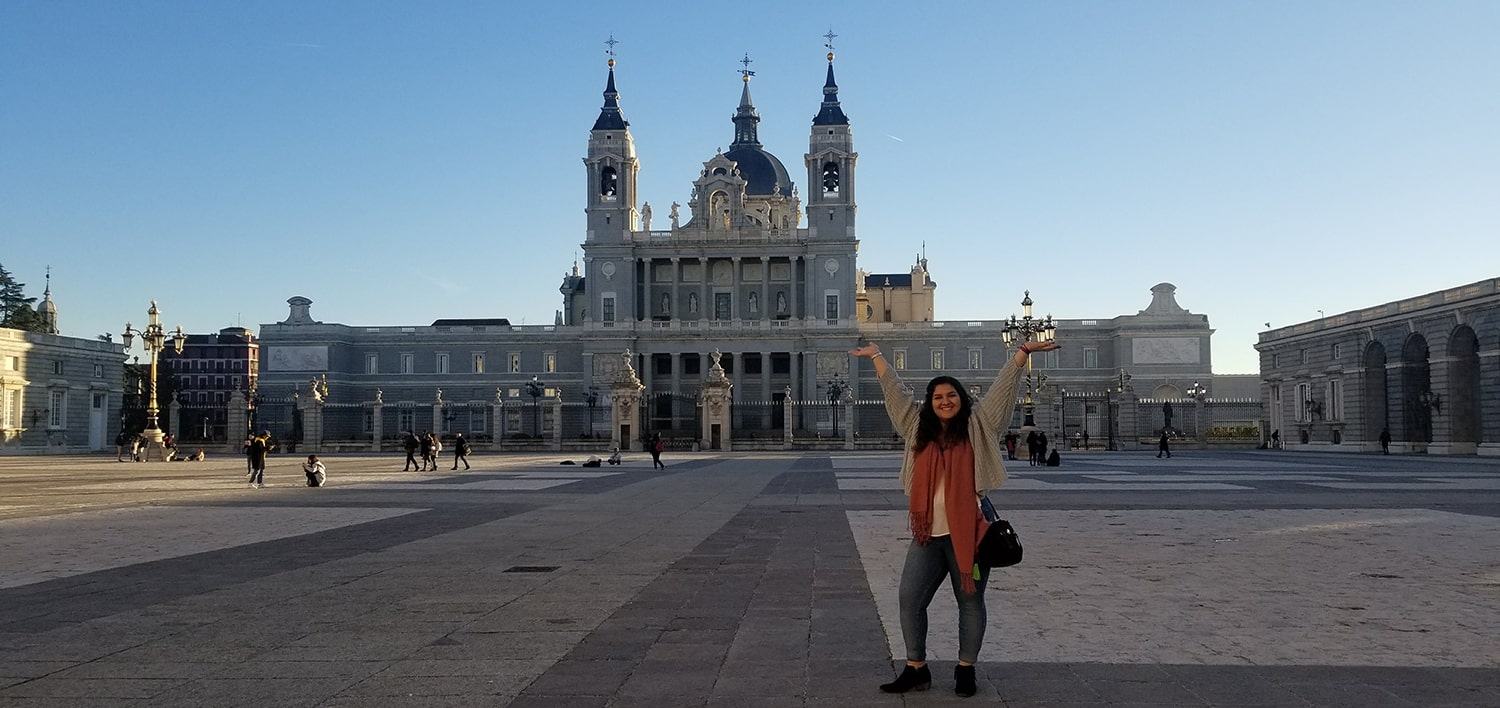 District ramps up study abroad opportunities
February 19, 2019

|
London. Barcelona. Paris. The San Diego Community College District's expanded Study Abroad program is reaching those destinations and more to meet growing demand from students yearning to earn academic credit while learning about other cultures.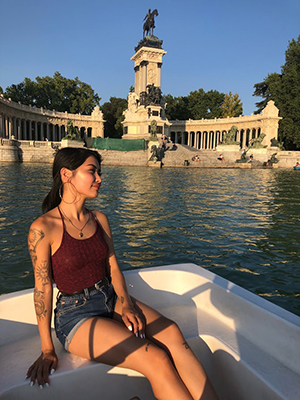 The upcoming summer session of Study Abroad promises to be even more robust. City College is sponsoring another Study Abroad session in Costa Rica from June 15 through July 13, and Mesa College is sponsoring a pair of Spanish courses that will take students to Madrid from June 23 through July 20. In Addition, Mesa College Study Abroad programs will land in Florence, Italy, this June for courses in biology and Italian; in Paris this July for classes in French; and in London this June for courses in Fashion and Dramatic Arts. Miramar College is organizing a Study Abroad session in Barcelona from June 23 through July 26 for classes in critical thinking and intermediate composition; and to the Philippines from June 14 through June 26 for a class in the Filipino American Experience. Some of the classes include lessons at an SDCCD college campus in advance of the overseas trip.
Daniel Montoya, who is enrolled at both Mesa and Miramar colleges with plans to transfer this fall to Humboldt State University, spent the summer of 2018 in Madrid and came away impressed with the SDCCD's Study Abroad program.
"I wanted to travel and I'm studying Spanish, so I'm knocking out two birds with one stone," said Montoya, who took a five-unit Mesa College course while in Spain. "This is a once-in-a-lifetime opportunity and a very well-organized program that helped me improve my Spanish."
Program fees, which do not include airfare, range from $1,985 to $3,275, but scholarships and financial aid are available. The latter is critical, as affordability was listed as a primary concern among more than half of the students who were surveyed.
To help fuel the continued growth in the program, the SDCCD has embarked on an "I Am Study Abroad" marketing initiative that includes posters of students and testimonials from students like Montoya. In addition, the SDCCD has published a program chockfull of information about upcoming Study Abroad opportunities.
Coordinating the Study Abroad effort is a Districtwide International Education Committee, whose goals include enhancing marketing and promoting study abroad programs, establishing new partnerships with international institutions and organizations, and coordinating professional development opportunities for faculty to learn about how to design and lead study abroad programs.
The SDCCD sees Study Abroad as an invaluable option for students living in a diverse border community where international perspectives and global learning can be critical for a successful career. For many students, their community college years may be their only opportunity for international learning. Students who have taken part in Study Abroad programs say their experience help them expand their global awareness, build valuable job market skills, better adapt to diverse work environments, and experience increased self-confidence.
San Diego City College Study Abroad
San Diego Mesa College Study Abroad
San Diego Miramar College Study Abroad